This shop has been compensated by Collective Bias, Inc. and its advertiser. All opinions are mine alone. #QuakerTime #CollectiveBias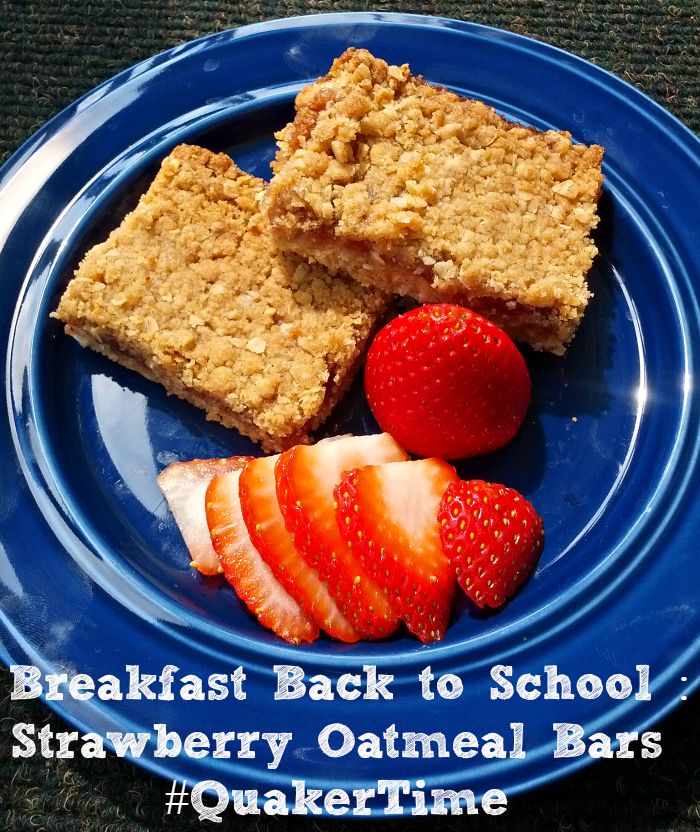 As our mother says, "Don't skip breakfast!", if there's one important meal during the day, it should be breakfast. From the term itself, eating our first meal of the day will "break the fast" from 8-10 hours of fast (no food) during sleep.
In studies, eating breakfast show that it can be important in maintaining a healthy body weight. It is relevantly important for everyone, but is especially for children and adolescents. Breakfast provides the energy and nutrients that lead to increased concentration in the classroom.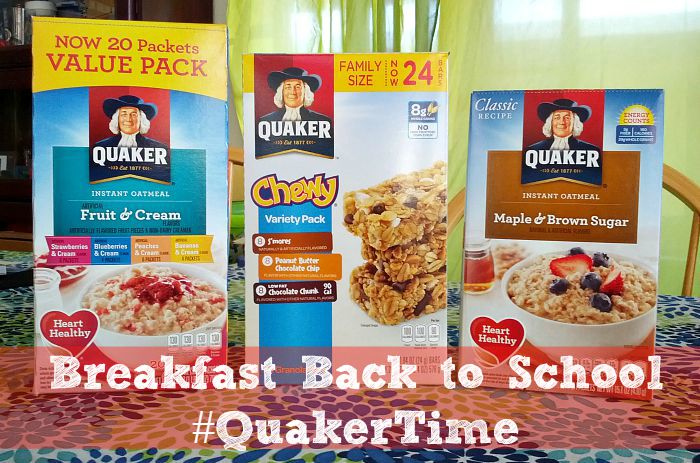 According to the American Dietetic Association, children who eat breakfast perform better in the classroom and on the playground, with better concentration, problem-solving skills, and eye-hand coordination. In addition, some study also indicated that eating breakfast may improve memory, test scores, and school attendance.
What constitutes a good breakfast?
It's also worth to note the importance of breakfast containing protein and/or whole grains — not meals loaded with fat and calories.High-fiber cereals and fresh fruits are healthy choices that require little preparation.
I went to my local Walmart store to check out what I can make for breakfast. I want something that is easy to prepare.
I checked out the Breakfast Section and saw a lot of options including the Quaker Instant Oats.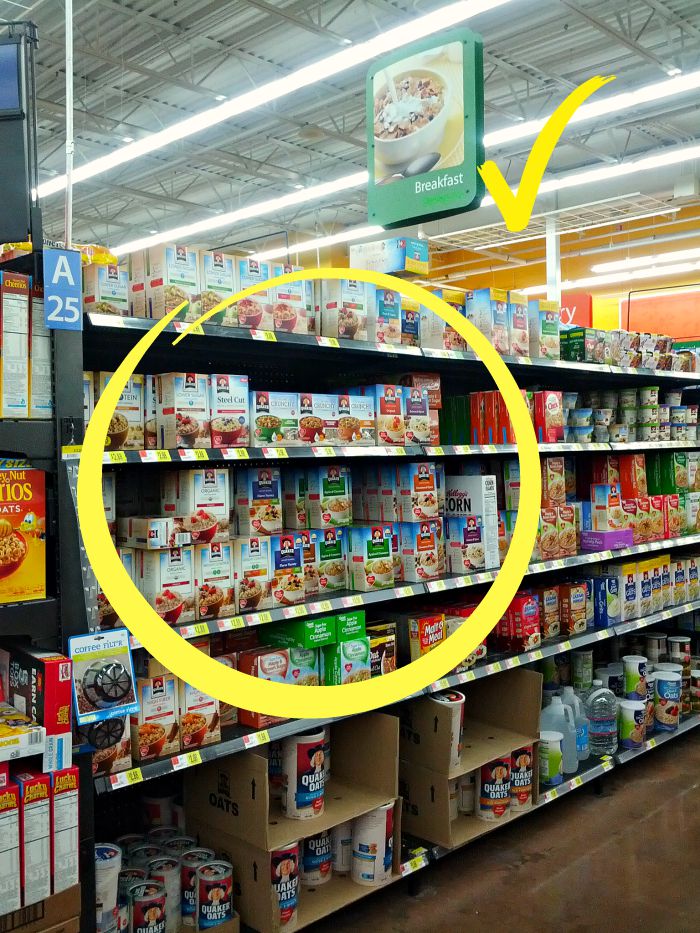 I chose to try three different products : Quaker Chewy Bars Variety Pack, Quaker Instant Oatmeal, Fruit & Cream Variety Pack and Life, Maple & Brown Sugar.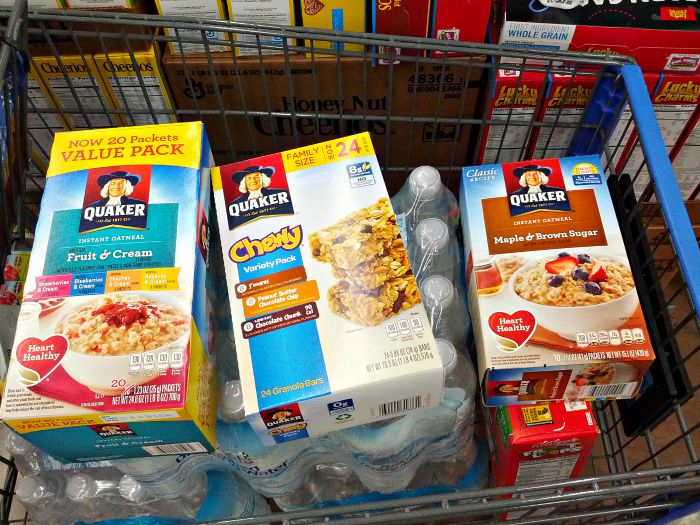 I want to promote eating breakfast to my daughter, but as most kids, she feels cranky in the morning and refuses to eat, and so I tried to search for a way to make breakfast more exciting. I know that most moms, deal with the same thing. Since school will be back in less than a month's time, this recipe can be a great breakfast or snack that kids will surely love.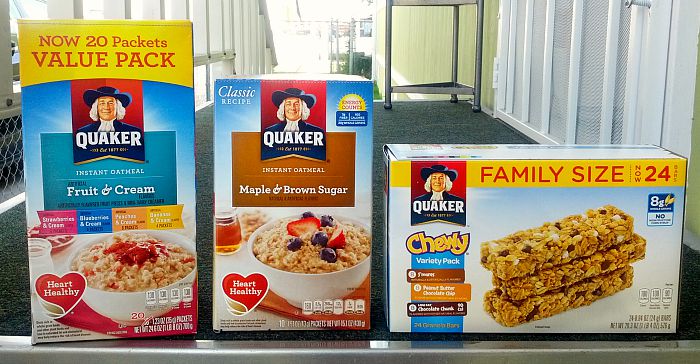 Recipe : Strawberry Oatmeal Bars

Ingredients :
1 3/4 sticks salted butter, cut into pieces, plus more for greasing pan
1 1/2 cups all-purpose flour
1 1/2 cup or 3 Quaker Instant Oatmeal packs(choose your own variant)
1 cup packed brown sugar
1 teaspoon baking powder
1/2 teaspoon salt
One 10 to 12-ounce jar strawberry preserves
Directions :
Preheat the oven to 350 degrees F. Butter a 9-by-13-inch rectangular pan.
Mix together the butter, flour, oats, brown sugar, baking powder and salt.
Press half the oat mixture into the prepared pan. Spread with the strawberry preserves. Note : You can use different kinds of preserve for your preference or even fresh fruits as an option.
Sprinkle the other half of the oat mixture over the top and pat lightly.
Bake until light brown, 30 to 40 minutes.
Let cool completely, and then cut into squares.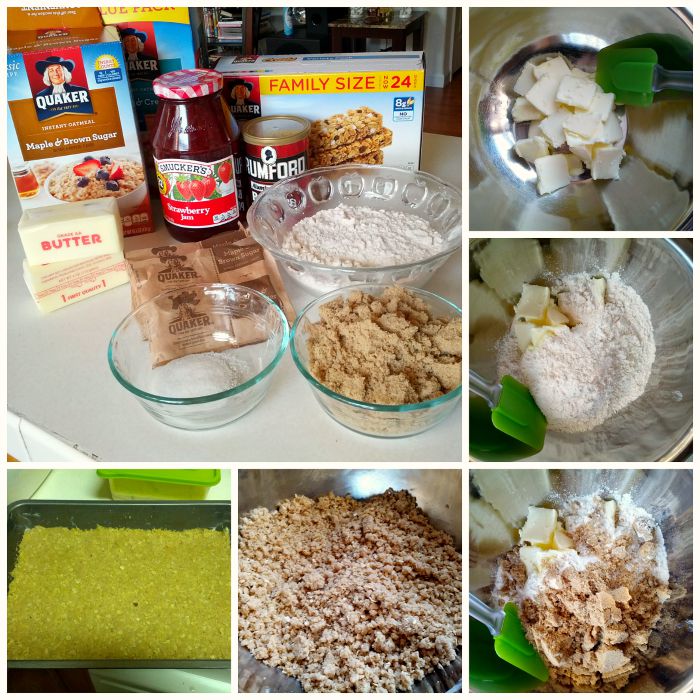 If you want to check out more products and recipes, do check out Quaker's Facebook, Twitter, YouTube and Pinterest accounts.
How about you, what's your ideal back to school breakfast?