* This shop has been compensated by Collective Bias, Inc. and its advertiser. All opinions are mine alone. #WhenImHungry #CollectiveBias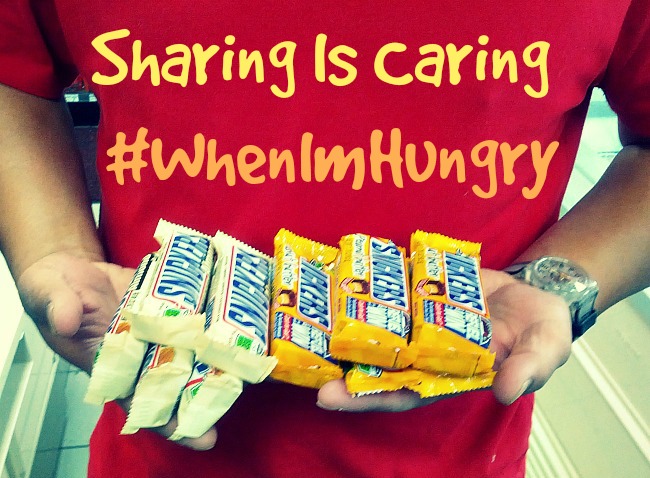 "Sharing is caring!" You will normally hear me saying this to my daughter especially during times when we have guests and kids at home, during playdates or when there's something (especially food) that she reluctantly want to share with others. If there's one thing my husband and I want to teach our daughter, that is to learn how to share. We all know that sometimes kids (and even grown ups-I must admit!) are having a hard time practicing this.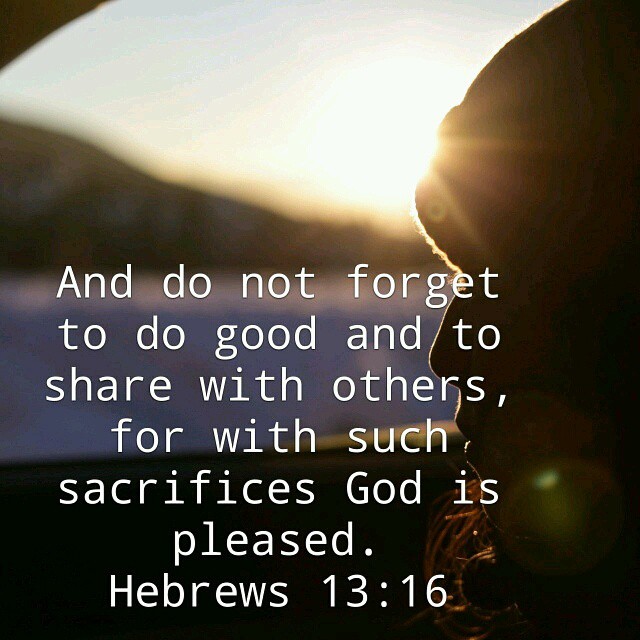 So whether in my purse or in the car's dashboard, it has become a habit for me and my husband to make sure we always have something-like water, cookies, chocolates, candy bars, crackers, protein bar etc. that will come in handy when the need arises.
And believe me these goodies always serve its purpose
whether for us (as always!) or for others who might need it. There will be friends who will turn up hungry during church service, kids on a tantrum that needs to be pacified during a doctor's appointment or just someone who wants a "simple treat" to brighten their day.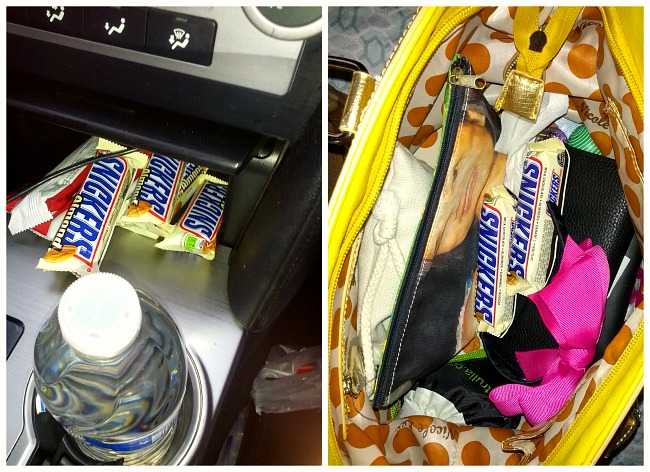 Like many, we always like to carry some SNICKERS® bar not mainly for ourselves but we hand it out to people on the streets especially the homeless ones. In the route we use to and from home, we regularly come across people in need. Can you just imagine what you feel when you're hungry? A bottle of water and a SNICKERS® bar that we share with them though as plain as it may seem will go a long way.
It really feels good that with a simple candy bar, we can be a blessing to others and at the same time it makes me appreciate all the blessings I have.


#WhenImHungry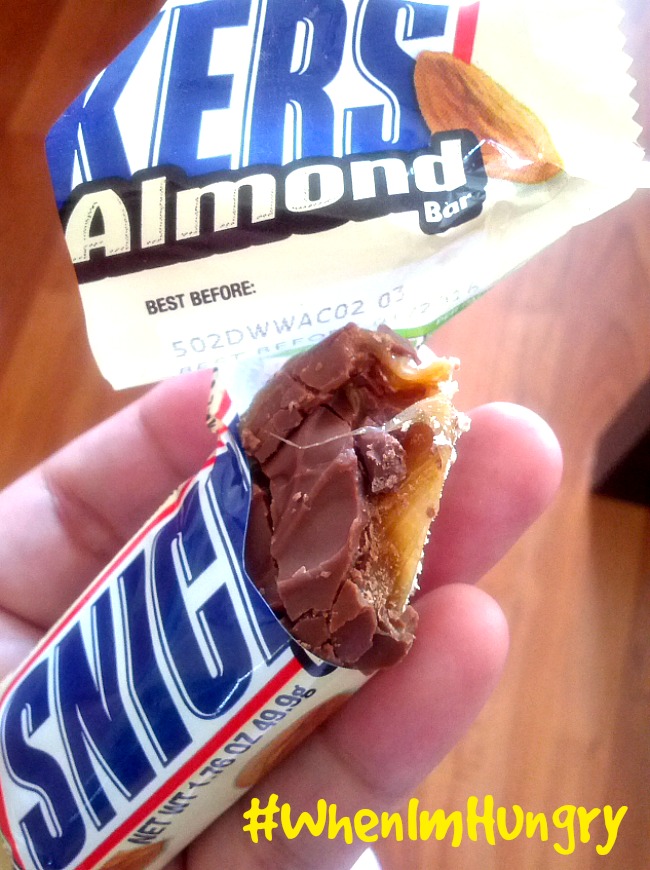 When we're hungry we commonly go to the friendly neighborhood convenience store 711 for hotdogs, donut and of course, Slurpee. This is also where we get our supply of
SNICKERS® Almonds. You will not miss this aisle since it has a wide assortment of candy bars and chocolates which can be a haven for a sweet tooth like me.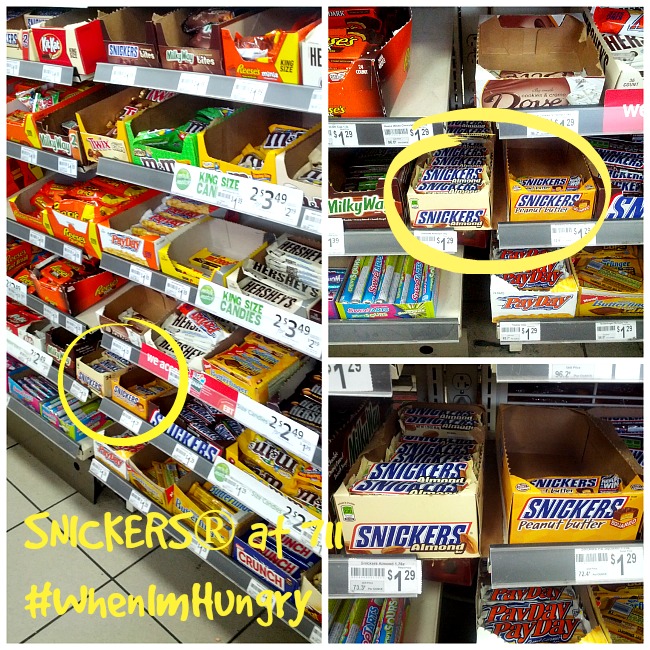 Who are you when you're hungry?
My next question is, "Who are you when you're hungry?" To answer this, you can enter the SNICKERS® "Who are you when you're hungry?" contest by uploading a personal photo or video from your Computer, Facebook, Instagram or use the SNICKERS® Meme Generator to create something new! Voting begins at Noon on 5/11/15 and ends at 11:59:59AM ET on 7/15/15.
Want more information? See more great SNICKERS® recipes and fun stories on the SNICKERS® social hub
In reality Sharing is REALLY Caring. But sharing doesn't mean giving out expensive or grand things. It can be done in the most normal circumstance in the simplest way possible.
What about you, what do you usually eat when you're hungry?