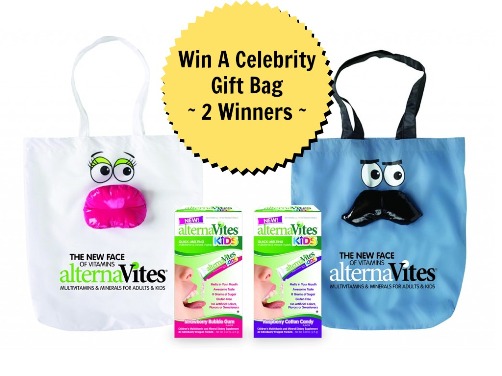 Does your child take a
alternaVites will solve all these problems! Plus they are also gluten free!
Rich Vitamins was founded in an effort to eliminate any or all excuses as to why many people do not take vitamins. So many people opt not to take vitamins because they forget, they taste bad, they find it hard to swallow down. They may also be full of sugar, or they contain artificial ingredients or food allergens.
Any vitamin, no matter how good, can't help if you don't take them! So they set out to provide solutions to all these problems with a daily multivitamin that's easy to take, delicious, portable, potent, and sugar & allergen-free. That's when alternaVites Kids was born.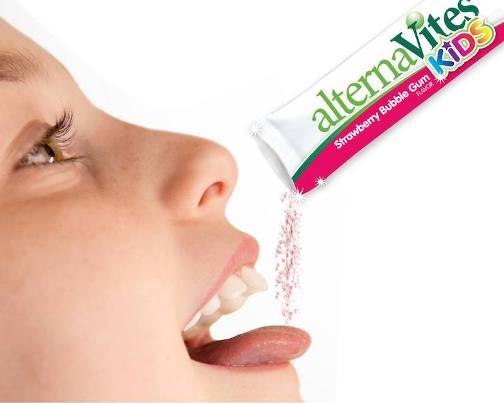 alternaVites Kids is a delicious powder that you sprinkle directly on your tongue where it melts in your mouth. So no more chalky chewables or sugary gummies that can stick in between kids' teeth! As an option, you can also mix it into yogurt, pudding, smoothies and shakes, so it's versatility gives you many ways to take it (with our without your children even knowing!) The daily dose stick packs make it easy for travel or taking on the go, so no more forgetting! And the comprehensive formula is sugar, gluten and allergen-free, making alternaVites Kids a great choice for kids with food sensitivities.
Unlike many other kids' vitamin products, alternaVites Kids:

Is truly delicious! Available in two awesome flavors: strawberry bubble gum and raspberry cotton candy.
Contains 0 grams of sugar (free of aspartame and high fructose corn syrup)
Gluten- free*
No artificial sweeteners, colors, flavors, or preservatives
Vegetarian
No GMO ingredients
Contains no egg, milk, peanut, tree nuts, wheat, soy, fish or shellfish.*
Certified kosher (OU)
One per day
Endorsed by pediatric dentists
*However, we encourage all parents of children with food allergies or sensitivities to consult with their child's doctor or pediatrician before use.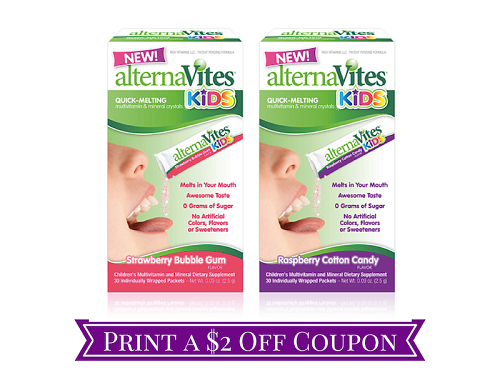 And now, that alternaVies Kids is available at Walmart, it's more convenient than ever to give your children a great daily multi to help fill in the nutritional gaps their diet may be missing.

As a company, they strongly believe in supporting charitable causes and giving back. That's why Rich Vitamins is proud to support St. Jude Children's Research Hospital as a Partner in Hope and other cancer charities focusing on research, treatment and prevention, as well as Vitamin Angels, an organization that helps at-risk populations gain access to lifesaving and life changing vitamins and minerals.
Now for the giveaway!
I have 2 Celebrity Gift Bags. A celebrity gift bag (the same ones they give out at Pre-Emmy and Academy Award Events) which includes an adorable convertible tote bag, 2-month supply alternaVites Kids (1 box each flavor), Activity Booklet, Picture Frame Magnet, Pen ($50 value). Enter below on the Rafflecopter form. a Rafflecopter giveaway This information is brought to you by alternaVites and SavingYouDinero.com