* This is a sponsored post written by me in behalf of LifeLock. Opinions are 100 % my own. 
2012 was a remarkable year for us. This was actually the year when our long-time dream of finally being reunited together (as family) came true. We were able to gain victory over the gruesome paperwork required by the USCIS. What we did not know is that there's a hurdle, a relatively REAL and BIG one that's waiting for us, we were victims of Identity Theft…
My Husband's Identity Theft Story
My husband, who had been trying to maintain his good fair credit score started receiving cellphone bills addressed to him. He got the surprise shock of his life when one carrier after another, were asking him to pay the phone and services he never even knew existed in the first place. 
There were a total of 11 phones (most are iPhones) which were acquired under his name from the nation's major phone carriers: Verizon, AT&T, Sprint and T-Mobile and were all in complete family bundle plans. Imagine that? Our first reaction of course, is panic. How can we become victims of fraud identity, how on earth did it happen?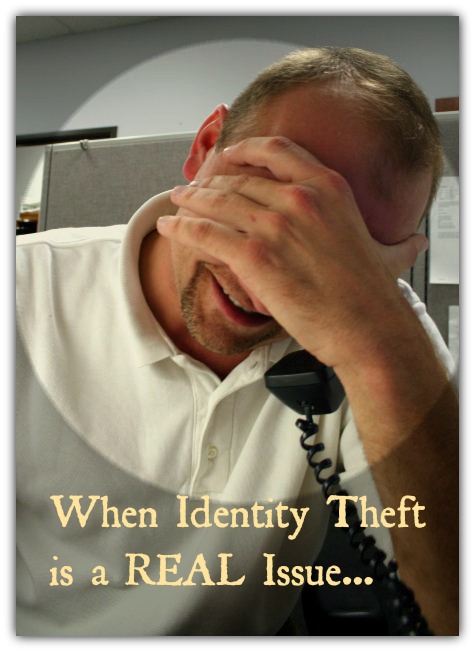 A few possibilities came to our conclusion :
it may be that during the processing of documents 

for our petition, my husband unconciously threw in the trash some papers that might have contained some pertinent personal information such as his SSN, driver's license number, etc (he was not fond of shredders then)

he might have exposed his information on a shared computer/laptop
his online accounts (bank, email, etc) might have been hacked
So after all the hassle of filing a police report, of contacting each of the carrier's fraud departments and exhausting all proof (including a certification from his job that he was at work during the different events the transactions were made), the different Fraud Department of these carriers were convinced that my husband was a victim of identity theft. And that he was not liable for the phones and services that were acquired under his name, Reports were sent to credit bureaus after two gruelling months. One can consider it a nightmare. It could have been better and easier had we known about LifeLock Identity Theft Protection.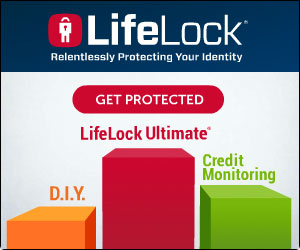 LifeLock is a leading provider of proactive identity theft protection services for consumers and identity risk and credit worthiness assessment for enterprises since 2005. Now with approximately 3 million members, LifeLock who pioneered in identity protection, is very much committed in providing their consumers peace of mind amid the growing threat of identity theft.
We give people the confidence to live freely in an always-connected world.
LifeLock works in 5 Points of Protection :
Monitor your Identity
Scan for Identity Threats
Respond to Identity Theft
Trust the Service Guarantee
Track Credit Score
Here are LifeLock's current product offerings : LifeLock Standard, LifeLock Junior and LifeLock Ultimate® which is the most comprehensive identity theft protection service available. It includes monitoring of bank accounts for takeover fraud, unlimited online access to your annual credit reports, a monthly credit score tracker and priority access to an award-winning Member Services team. You can find more information at the LifeLock Site.
Before all this happened, I thought that identity theft is just a concept that I read anywhere else. I've had this notion that it could happen to some people but not to us, I was wrong!
To try out the benefits of LifeLock, they are offering a 10% off your enrollment by using the promo code : LifeLockSecure
 Anyone can be a victim. So before anything happens, make sure that you are secured with the best protection.
* This is a sponsored post written by me in behalf of LifeLock.