* Today's post is sponsored by LifeLock, however all thoughts are my own. 
If there's one of the many but essential things that money can't buy in this world, it is peace of mind. Peace of mind comes from having the assurance that everything else is going on smoothly and is being taken cared of.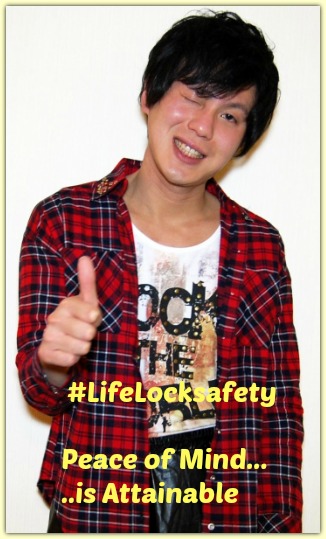 I have shared earlier regarding our stressful experience with identity theft. All the while, I thought  that it just happens to other people. Mostly, I just see advertisements or infomercial about it but never in my wildest imagination did I think we will be victims of fraud identity.
Upon some recommendation after the 'incident', my husband has enrolled in a credit bureau's monthly subscription, (which we actually pay $19.99). For the past 6 months, I cannot see a point paying 20 bucks a month just for a service which we don't actually benefit from, aside from credit monitoring, because "Credit monitoring is not proactive identity theft protection". 
What is LifeLock?
More than just a credit and identity theft monitoring service, LifeLock dives deep to discover the schemes today's thieves are using to steal personal information, from old-school collection techniques to sophisticated technologies. We continuously monitor vulnerable information for threats, alert you when we determine a risk, and work to help educate law enforcement to combat this growing trend.
LifeLock's monitoring services persistently protect credit and personal information from identity theft and fraud, 24/7 and 365 days a year.
LifeLock's services offer proactive identity theft protection and credit monitoring using innovative technologies that cater not only LifeLock, but also the world's most sophisticated surveillance solutions, it can somewhat be compared to the technology used by government intelligence agencies and blue-chip corporations.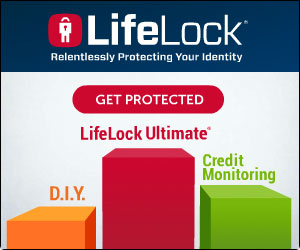 Dig in deeper into what LifeLock can offer by checking the LifeLock Site.
For someone who has gone through identity theft, it gives us peace of mind to have services that does not only monitor credit rating but also ensures the safety of personal information to protect from possible fraud attacks in the future.
Remember, it can happen to anyone! No one is spared. Check out LifeLock's services :
My Charmed Mom readers can use Lifelock Promotion code : LifeLockSafety and enjoy 10% off  from your subscription. See it for yourself…
Do you have any similar stories to tell? Please tell them in the comment below…
* This is a sponsored post written by me in behalf of LifeLock.