Renovating your home could help to transform it into a space that you're proud of. It could even add value to your home and make it more sellable. However, before undertaking any home improvements, you need to carefully consider the cost.
Some people spend thousands renovating their homes. This is money that many homeowners cannot easily access. It is important that you understand the cost of improving your home and the best ways to fund it before you make any improvements. This post explains more.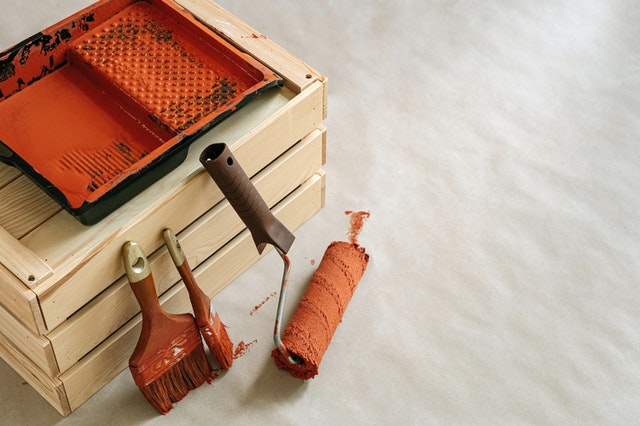 Work out how much your renovation is likely to cost
Before you get started renovating your home, you need to work out exactly how much it will all cost. Work out exactly what it is you want to do first. The cost of landscaping or renovating a kitchen can vary a lot depending on what features you add and what services you need.
If you plan to hire contractors, make sure to shop around for quotes first. If you plan to go DIY, factor in the cost of purchasing your own tools and materials.
Don't overlook hidden costs. This could include planning application fees, the cost of hiring a skip and possibly even power consumption. 
Explore your financing options
There are many different ways to fund a renovation. Some people are able to save up for improvements, however for improvements costing several thousands this can be a struggle. 
Many people remortgage their home to fund major improvements. This could allow you to tap into any equity your home has gained over the years. It could also allow you to get a better deal on your mortgage if your current rates aren't great.
You could also take out a home improvement loan. This could be secured or unsecured. When taking out loans, always take time to shop around for the best rates.
Smaller improvements may be possible to pay for using a credit card. As with loans, make sure to shop around for interest rates and know your borrowing limit.
Borrowing money isn't always a wise option. If you've already got a lot of debt or a poor credit score, you think twice about trying to take on more debt. Selling possessions to make some cash may be a better funding strategy. You may also be able to borrow money from friends or family (just make sure that you can pay it back).
Consider some of these low-cost but impactful renovations…
Transforming your home doesn't have to cost a lot of money. There are many big improvements that you can make on a tiny budget. Below are just a few low-cost improvements that could be worth considering.
Repaint walls
A new lick of paint will completely revive your walls. Paint and brushes are relatively cheap, particularly if you buy them online. You can save money further by painting your walls yourself rather than hiring a painter. 
Refinish cabinets
If cabinets are looking worn or stained, don't replace them. Instead, consider simply refinishing them. A layer of gloss paint will completely rejuvenate them. You could also consider adding new handles or drawer pulls.
Make minor fixture changes
You don't have to replace large fixtures like sinks and countertops to make an impact. There are so many minor fixtures around your home that you can replace for cheap in order to revive a room. This includes old sockets and light switches, door knobs, crown molding, toilet roll holders, radiators and curtain rails. 
Redress windows
Think about whether it's time to redress windows. Instead of curtains, you could switch to blinds or even shutters. This is a great way to refresh your windows and most likely won't cost you too much money. 
Explore cheap flooring options
If your current flooring is worn or stained, consider exploring cheap flooring options. Nowadays, you can drop-fit laminate flooring that you can install yourself. Vinyl flooring can also be relatively low-cost and easy to install oneself (you can even buy vinyl that looks like wood). You could even strip back old carpets and simply expose the old floorboards for a rustic feel. 
Tidy your garden
Don't forget about your garden. Mowing the grass, trimming back plants, repainting fences/furniture and adding a few new plants are all things you can do to make your garden look amazing, and you won't have to spend much money in the process. Major landscaping isn't always necessary to transform a garden – focus on the small improvements first before considering things like a patio or decking.