The kitchen is one of those spots in the house that many won't bother renovating due to the fear of it being far too expensive. They worry about changing the cabinets, having to get new countertops, or even going through the effort of hiring a kitchen remodeling company in general. These claims of renovating a kitchen because it's too hard, expensive, or confusing are totally false. If you want to transform your kitchen into a space that a chef could love then why not do it? The kitchen is one of the most used spaces in any home, it's where we go to wine and dine ourselves. These are some helpful tips for renovating a kitchen fit for a chef.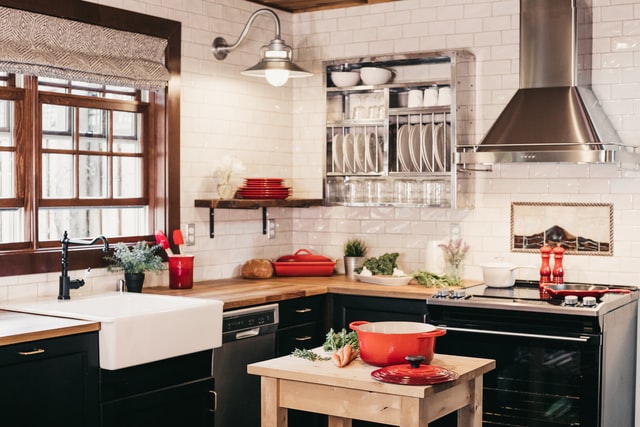 Start with the pantry
If you have a pantry, it may be high time to give it a makeover. This can include doing an entire organization on it such as switching out your bagged items into plastic containers or glass jars. But if that's not your thing, having everything nicely organized and put together could help you find things at a much faster rate. The kitchen tends to be a hectic place only due to the fact that some things are hard to find, once you organize it, it gets easier. It would also be great to regularly check your pantry to ensure that you have the basic ingredient essentials.
Work with what you have
When it comes to renovating your kitchen, you truly don't have to go to great lengths for it to have a nice appearance. No walls need to be torn down, and no expansions are truly necessary. Just work with what you have, try to utilize the structure of your kitchen how it currently is. If you have an awkward corner in your kitchen then utilize that as a little eating nook. This can help give the appearance that the kitchen is bigger. You can even go a step further and add throw pillows for that extra push of comfort.
Add color
What is the color in your kitchen? Do you have a specific color scheme? What about style? Oftentimes, cabinets and countertops are neutral colors. Adding a bit of color to it makes it look more drawn out. This helps bring more life to the kitchen. You can add more additional color such as painting the walls, adding some décor, or even textiles.
Get out the textiles
The kitchen and textiles are two elements that go together. The kitchen is a space that is quite hard, thanks to the flooring, countertops, and all the sharp corners. Getting to soften the space with textiles helps out with creating a nice balance. Some textiles you could include would be
Curtains

Tea towels

Oven mittens

Table cloth

Table runners

Cushions
These can all make a massive difference, plus it's a great way to help create a statement in your kitchen.
Have fun with your kitchen
This is your kitchen, just add whatever you want to it!  Bring In some artwork, plants, create contrasts, and make it as fun and wacky as you like.