Vegetarianism and veganism have both exploded in popularity over the past couple of years. With so much access to vegan and vegetarian-friendly meals and ingredients, it's become common for many people to practice what's known as a meatless Monday. It essentially means that for Monday (or any other day that you prefer) you try to eat no meat. Instead, you'll try out different kinds of vegan and vegetarian options.
There are a couple of benefits to this. For starters, consuming less processed food and consuming more vegetables and plant-based foods can help improve your health. People also tend to eat less on meatless days because the food can be more filling. It's also better for the planet and, perhaps most importantly, it can introduce you to new flavors and tastes that you've never experienced before.
So if you're looking to have a few meat-free days, here are a couple of cooking tips to help you get into the spirit of things.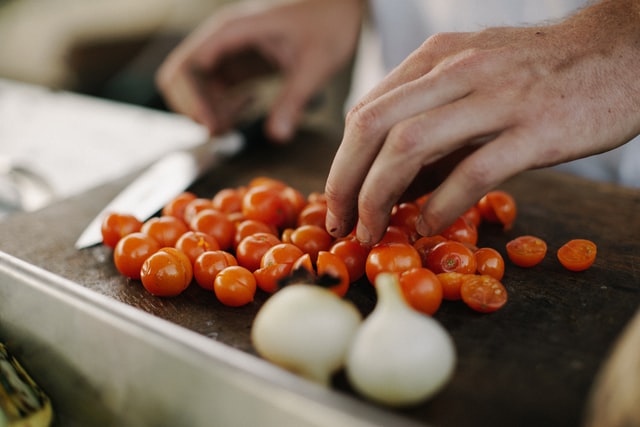 Start basic and try some recipes
Going meatless doesn't mean eating salad for the entire day. There are so many delicious vegetarian and vegan recipes to try and you'd be doing yourself a disservice if you don't give them a try. From a quick and easy lentil soup recipe to a more complicated vegetable curry, there are loads of recipes to help you pick up on unique cooking techniques that will ultimately transform your opinion on meat-free food. It's all about trying something new, incorporating those techniques, and giving it a serious attempt while also appreciating all of the tastes and flavors that you can experiment with.
It's also quite important to look at recipes from different cultures. Indian recipes are fantastic for flavorful vegetable dishes thanks to the country's vegetarian population. They're masters of creating extremely tasty dishes using only vegetables because they understand how to use seasonings and spices to their fullest effect. Similarly, there are some vegetarian dishes like kimchi that can add a nice spicy kick to your favorite dishes, and making it at home can be extremely simple if you know the basic Korean recipe for it.
Buy fresh vegetables instead of frozen
We all know that cooking can be a lot of work and stress. Making midweek meals after a long day of work can be stressful and the last thing we want is to spend 10 minutes prepping vegetables when we could just throw a bag of frozen produce into a steamer. Unfortunately, this ends up tasting bland and it's extremely unsatisfying. Take some time to pick out vegetables at your local market and prepare them yourself. Cook them in different ways, experience the difference when they're fresh, and learn to include them in your meat recipes in the future.
People often think that frozen vegetables are nearly identical to their fresh counterparts. While this may be true in a nutritional sense, the taste is entirely different if you pick your vegetables carefully and you'll be surprised at the difference it makes.