Aside from being seriously stressful, one of the major downsides of moving house is the fact that it can also be rather expensive. Buying or renting a new home always comes at a hefty cost – buying a home comes with various legal fees while renting comes with a long list of fees for deposits, insurance, and admin. On top of this, it can be a very long process which is terrible if you're trying to get the move over and done with as soon as possible. Thankfully, companies like Sell My House Pittsburgh-PA can buy your house so you don't have to put it on the market and wait potentially a whole year for a buyer to come along. But one of the most expensive parts of moving house is often the moving process itself.
It's not easy finding the money for moving, especially when you have already forked out plenty of dollar for your new home itself. Even with the best East Cheshire Mortgages, buying a house is always going to cost a decent amount of money. The good news is that just because the moving process can be expensive, that doesn't necessarily mean that it has to be. Believe it or not, there are plenty of simple ways that you can cut moving costs and make things more affordable. To cut costs and make moving more budget-friendly, bear in mind the following tips.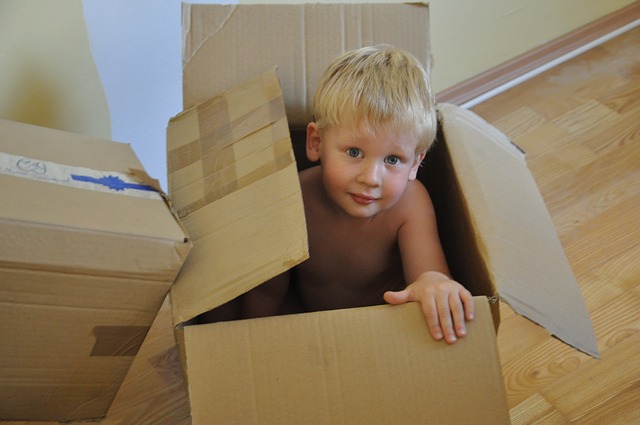 Scavenge old boxes
Strangely, one of the most expensive parts about packing up your home and moving your belongings to somewhere new is the cost of moving boxes. (Yes, you read that right!) The fact is that moving boxes are incredibly expensive, especially when you need a lot of them. A lot of realtors sell bulk packs of these boxes, with different sizes offered for each home and the number of bedrooms it has. While these might be cheaper than buying each box individually, they are still fairly expensive. Instead of buying boxes, how about scavenging them? Pop into your local supermarket or mall and ask if they have any old boxes that you can have. Often, you can pick up lots of boxes in this way, making the moving process much cheaper. Our relator was really lovely so she offered to give us some moving boxes for free. It ended up saving us quite a lot of money which was amazing!
Be selective about who you ship with
Wherever you are moving to, you are going to need to be selective about who you ship with. The truth is that a lot of shipping companies charge a lot to help you to move – they charge over the odds, which makes moving house even more unaffordable. However, if you are willing to take a different approach to moving and use a different kind of shipping service, such as Shiply, for instance, which offers a 75% saving compared to using conventional moving companies, you can significantly cut costs. The fact is that when it comes to reducing the price of moving house, you have to be willing to get creative and think outside of the box. Otherwise, you will end up spending a lot more money that you need to.
Don't hire a packing service
Yes, a packing service might help to make the process of moving easier and less stressful, but ask yourself whether it is really worth the money. Instead of hiring a packing service, how about doing the packing yourself? This may be time-consuming and somewhat stressful, but if you leave yourself plenty of time and have a system in place, it doesn't have to be a complete nightmare.
Moving house is always going to come at a cost, but by taking note of the tips above, you can cut that cost significantly, and make moving more affordable.