Anyone who has suffered from allergies will tell you what a negative impact they have on your life, and how miserable they make you feel. Millions of people suffer from allergies of some form or another every day. To keep them at bay it is important to know your personal triggers and take steps to eradicate them. This inevitably begins at home.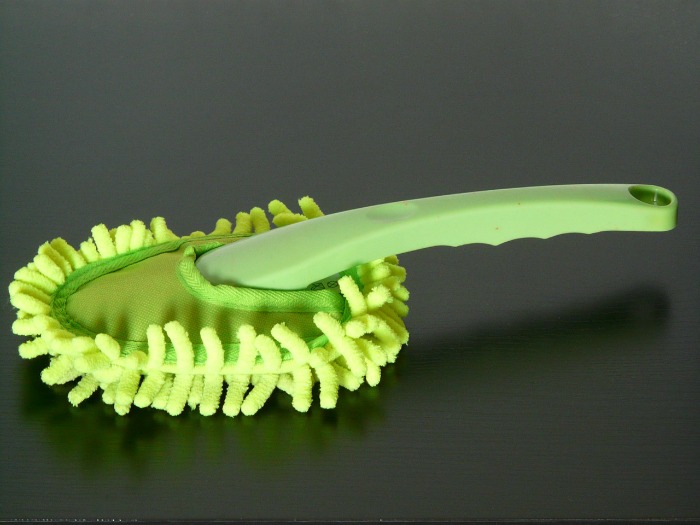 All Rooms
As a general rule of thumb, ensure that anything you bring into your home can be washed thoroughly. So, opt for washable drapes, cushions, cushion covers, sofa covers, etc. Home textiles attract dust, and so it is necessary to clean them often. This can usually be accomplished with a vacuum cleaner, but washing will also be required on a less regular basis.
Air quality is also important. An air conditioning unit that functions well will filter the air. Keep yours in good working order by enlisting a reputable HVAC repair company. Having adequate temperature control will allow you to keep windows and doors closed. Just do not forget to carry out regular maintenance to make sure that your air conditioning unit does not accumulate any potentially irritating allergens.
Ensure you vacuum thoroughly and regularly. Opt for a vacuum cleaner with a HEPA filter. Make sure you move furniture and reach areas that accumulate dust. If possible, use hardwood or linoleum flooring which can be cleaned easily. If you prefer carpets, choose the low-pile variety and ensure it is shampooed frequently.
Keep dust, bacteria and grime at bay by cleaning your home thoroughly. Start at the top of each room and work your way downwards. Ensure ceilings, light fittings, fans, and picture rails are included in your cleaning regime. Adopting a top-down approach will ensure you remove as much dirt and dust as possible.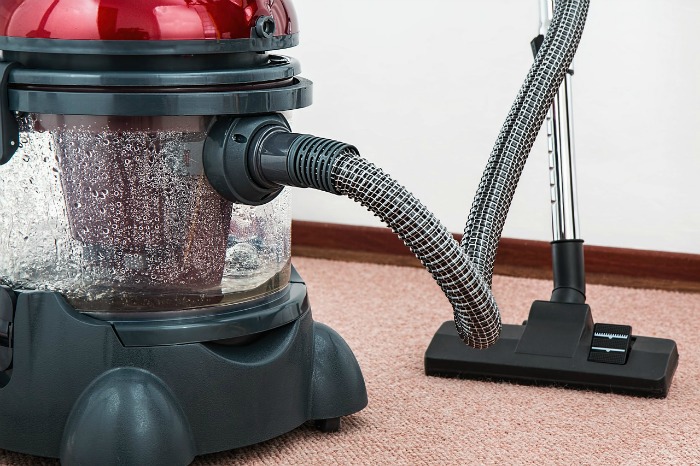 If you suffer from hayfever, keep the doors and windows closed when the pollen is high. Dry laundry in a dryer rather than on the washing line to avoid bringing pollen indoors.
Keep your space as minimal as possible and avoid clutter. Dust builds up continuously and the more items you have around your home, the more dust they are likely to attract.
The soil in house plants can attract damp and mould, so add gravel over the soil to help contain it. Placing plants in terrariums can also help to reduce the number of mould spores entering the air. Many house plants, however, are grown specifcally for their powerful air purifying qualities. As long as your house plant isn't releasing pollen or spores, it can do wonders to clean up the air in your home, especially if you live close to a main road or farm. In hot, dry climates, a plant humidifier can help the plant grow stronger, meaning it can suck even more pollution out of the air. In milder, damp climates though, there's no need to add extra humidty or you'll only encourage damp and mould.
Wood-burning fires can exacerbate respiratory allergies, so it's best to avoid these and opt for natural gas instead. Just make sure you keep an eye on carbon monoxide levels as you don't want to be breathing that in either.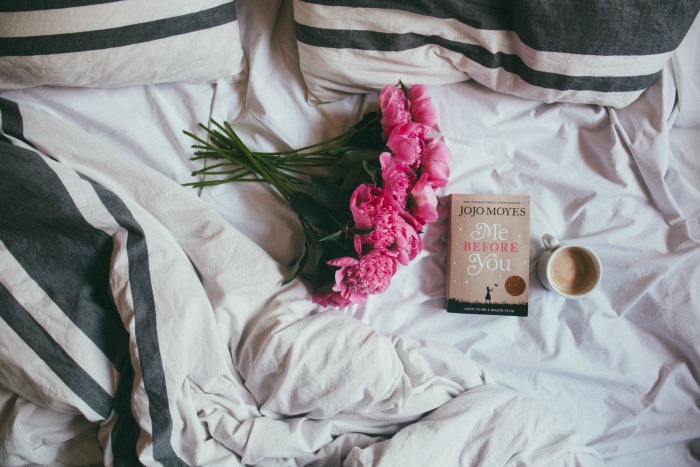 Additional Advice For Bedrooms
Ensure that all bedding can be removed and washed. Invest in dust-proof covers for your bed, bedding, and mattress. A light bed on rollers is useful, as it allows ease of movement for cleaning and vacuuming. Beds attract dust and dust mites, so ensure bedding is washed and replaced weekly. Remove mold and condensation from windows and window sills.
If you own pets, keep them out of the bedroom. Dust and dander build up in their fur and can trigger allergies. Allocate your bedroom as a pet-free zone to keep this at bay.
It may not be possible to eradicate all allergens from your life. However, adopting a few simple changes in your home can improve symptoms in a relatively short space of time.
Improve your home's indoor air quality – naturally!
Undoubtedly, the best way to improve your indoor air quality is to open windows and doors and let the crisp morning air flow through the rooms. However, this romantic idea might not always fit in the life we live every day and it's likely that you'll need an Arundel Cooling & Heating service. Indeed, your home's windows might be too small to create a proper flow. Or your apartment might be located in the middle of a busy and polluted big city so having a heating and cooling system installed will make your life much easier.
In any case, improving indoor air quality is crucial, especially if you are now working from home. Indeed, fresh oxygen can help you sleep better, remain focused for longer, and even enjoy a better mood during the day. Offices use air conditioning, so why shouldn't your home office do the same? There are so many companies out there that can offer either a first-time installation of an AC service or maintenance for your current one (perhaps like Summers Plumbing Heating & Cooling [official website] or something similar). This way, you can have a cool working environment and minimize the impact of allergies within your home.
The only two other ways to significantly improve your home air quality is to invest in professional air duct cleaning and introducing house plants! In both cases, you will be able to enjoy an enhanced indoor environment that is just as comfortable in summer as in winter!