Thanks to Mom It Forward for sponsoring this post in behalf of Farm Fresh To You. I was provided with free products for evaluation purposes, however all opinions are entirely my own.
I grew up in a household which consumes vegetables and fruits in a regular basis. Because of this, I knew at a very young age how important it is to eat such healthy food. My father is an agriculturist and loves to cultivate different types of plants. He filled our little orchard with fruit trees and our small backyard with vegetables that we never ran out of veggies and fruits at home, depending on what's in season.
Fast forward to this date, sometimes I miss home and the memory of eating freshly-harvested produce. There's a part of me that wishes my daughter can have the same experience I did, of enjoying fruits and vegetables fresh from the source.
As much as my husband would love to do backyard farming, our home doesn't provide the space to do it. However, I am so glad to have stumbled across a delivery service called Farm Fresh To You. This service utilizes courier software to great effect and consequently has enriched the food options available to consumers.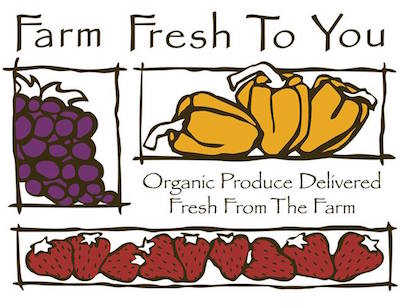 Farm Fresh To You is a second-generation family farm that grows and partners with other organic farms to deliver fresh, seasonal produce directly to your door. Located in Capay Valley, CA, Farm Fresh To You was initially Capay Organic which was founded in 1976 and marked the early stages of the organic food movement.
Understanding the sometimes harmful methods of modern agriculture, they realized that there was a niche for quality organic produce grown the way that nature intended for it to be-organically.
In 1992, with the onset of CSA's (Community Supported Agriculture), Farm Fresh To You realized the importance of relationship between the farm and individual customers therefore started delivering fresh organic produce to homes and offices. Today, aside from the delivery service, Farm Fresh To You produce can be found in a number of farmer's markets and at the Farm Fresh To You Store located inside the Ferry Building in San Francisco.
How does it work?
Farm Fresh To You has an online service which will let you order online so you can get your weekly supply of an ever-increasing selection of fresh, seasonal, organic fruits and vegetables. In addition, if you need other groceries like olive oil, organic eggs or fresh flowers, you have option to include it in the order.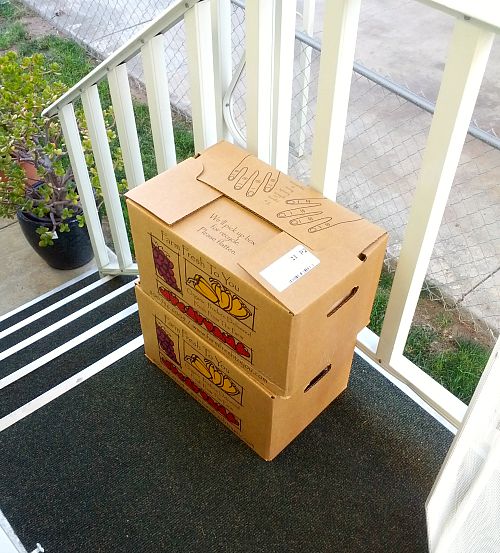 Features I Love
On the website you will be able to choose the Box Type, Size and Delivery Frequency that best fits your needs.
Delivery day depends on your zip code.
Delivery Frequency options can be weekly, every other week or every 3 or 4 weeks.
Each delivery comes packed with news from your farmer, recipes, produce tips and details on upcoming farm events.
Contents of your box are preselected according to the season's best mix of organic produce for your Box Type and Size.
You can always log in online to your account to modify your preferences such as removing items you would rather exclude in your box. You can change your service as your needs change.
There is no commitment – you can change or suspend your service to fit your budget, schedule or vacations. For example, a Vacation Hold option is available which will hold all deliveries until you return.
Damaged produce or missing items from your order will be taken cared of by Farm Fresh To You's customer service, you just need to contact them immediately and guranteed they will make it right.
Our Box
Since this is my first time to try out the service (and it so happens that I decided to take the healthier path in my eating habits), I ordered the Large Organic Snack Pack. This is also a perfect time to encourage my daughter to eat more fruits during snack time.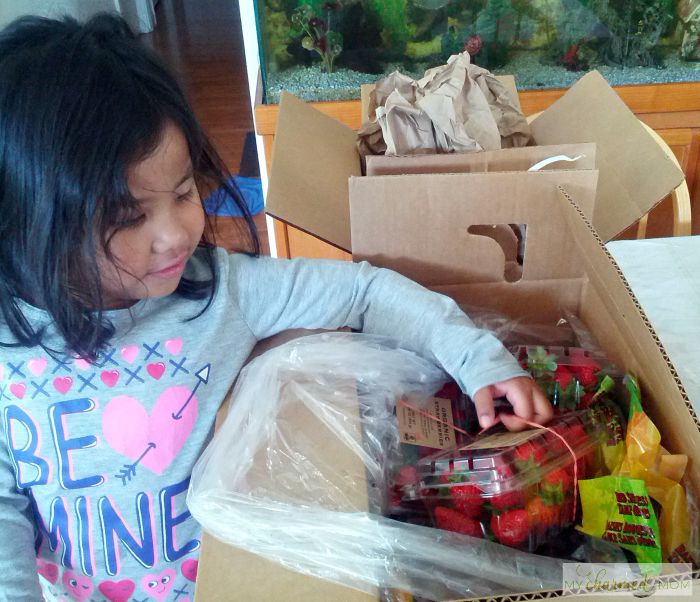 We may not be able to grow these fruits ourselves but I am confident that they are certified 100% organic (just like the ones my Dad used to grow).
The box was filled with a lot of fresh organic fruits such as bananas, strawberries, apples, pears (Bosc and Anjou) and grapes.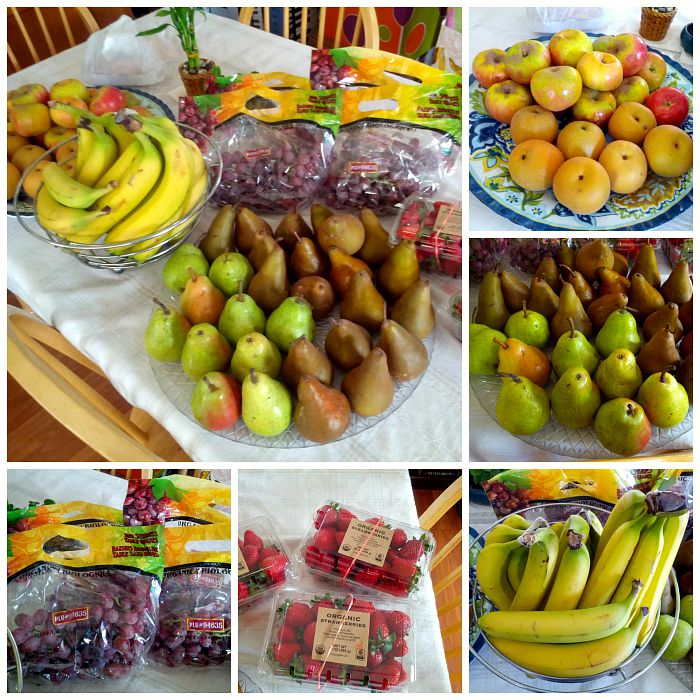 We consumed them as we please, making variations but most of the time just plain as it is. Judging the way the fruits appear you can tell that they come fresh from the farm and grown with love and care.
With these fruits the possibilties are endless. Discover how easy it is to get your family to eat more fruits and veggies. And, now that this delivery has been completed satisfactorily, we are considering ordering additional household products. We aren't sure which courier service to use yet, so a friend suggested that we do a courier comparison and make a decision. We're thinking of doing something similar as soon as possible.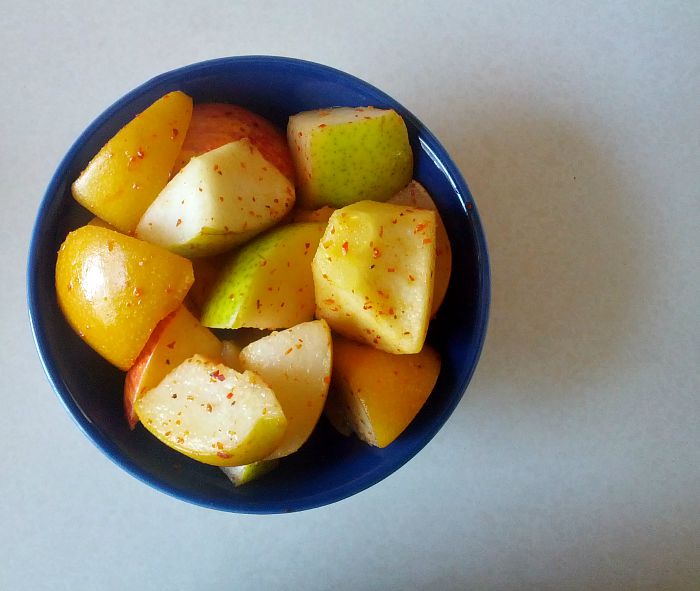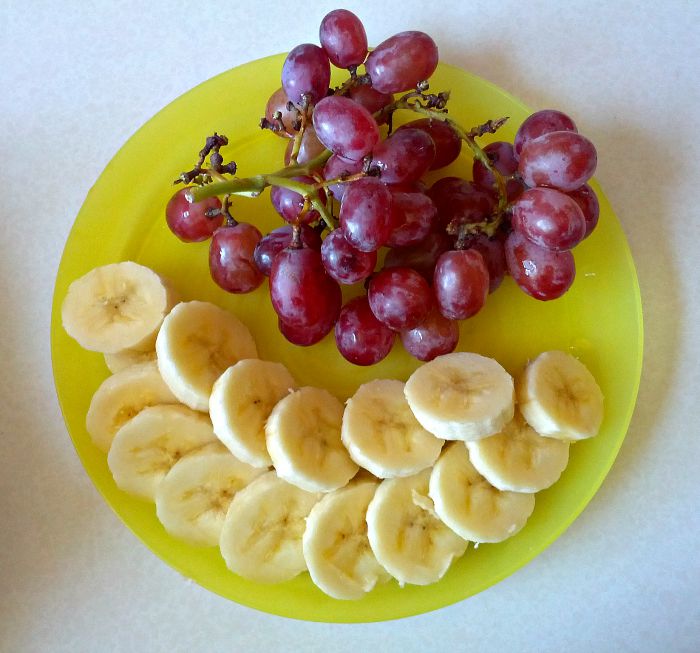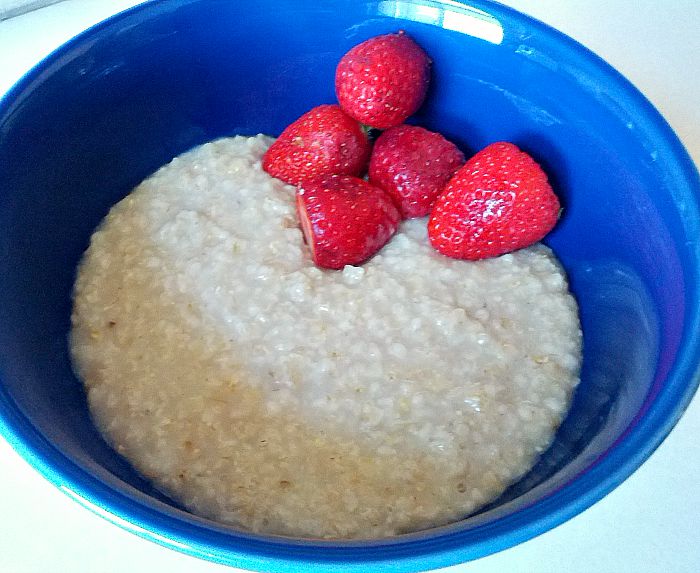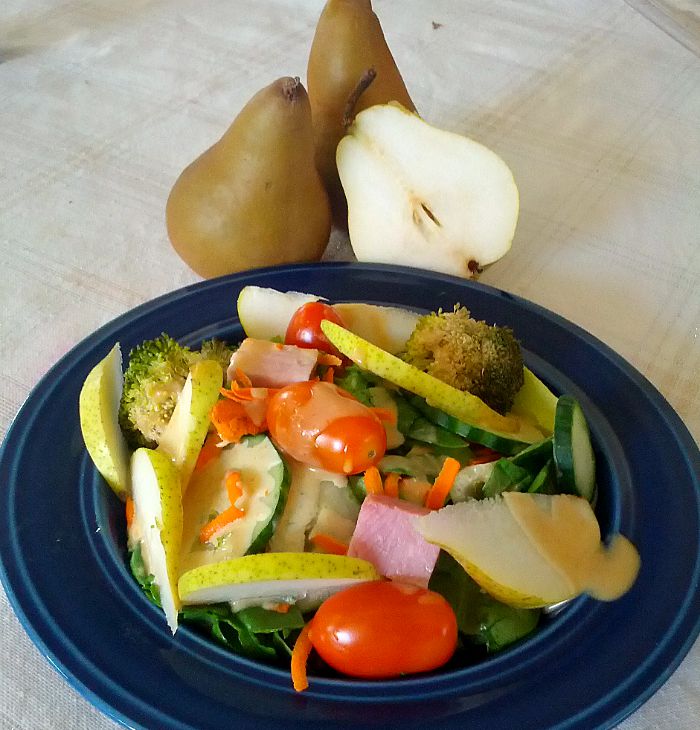 Your Turn!
Next on my list is to try the different boxes that Farm Fresh To You offers, after all I can manage my preferences easily online.
If you want to get your weekly shopping done in minutes, and share the same experience I had with my box just log in to farmfreshtoyou.com to order.
You can use the code MARI6941 to get $10 Off your First Box (offer valid for new subscribers or those who have not received a delivery in 3 months). I will also earn a Referral Credit when you sign up.
Please note that Farm Fresh To You is only available in select zip codes in California. Find out if they deliver within your area at: http://www.farmfreshtoyou.com/check_our_delivery_area
Remember eating healthy is possible with Farm Fresh To You! This is one service that I recommend for you to try, I hope you will and let me know your thoughts. If this type of fruit delivery sounds very appealing to you, why not think about having office fruit delivery as well? It promotes wellness in the workplace, can support employees' needs to be healthy, and will stop the afternoon slump after all those sugary treats in the breakroom! It could be the answer to all your needs, so why not give it a thought and discuss it with your colleagues.