*I am a member of the Entertainment New Media Network, and we help promote, sometimes for a promotional fee, entertainment industry projects we find meaningful. As always all opinions are my own. For a full disclaimer, visit www.ENMNetwork.com/disclaimer.
One of our family's favorite past time is watching movies together. My husband and I have gotten used to watching more of kid's or animated movies so as to make way for our daughter.
I got the chance to check out Tad : The Last Explorer. The story is about Tad, a construction worker who often daydreams of living an adventure-filled life. He usually imagine his daily routines to be full of action and excitement. One day, he found what looked like a sacred key to something, then he was mistaken for a famous archeologist and had no choice but to help a professor, Lavrof and his daughter Sarah to find the Lost City of Paititi in Peru. Tad's adventure began as he helped the father-daughter tandem race against the evil treasure hunters who are also in pursuit of the lost city. In the end Tad trimphed over the bad guys and was able to help out the professor.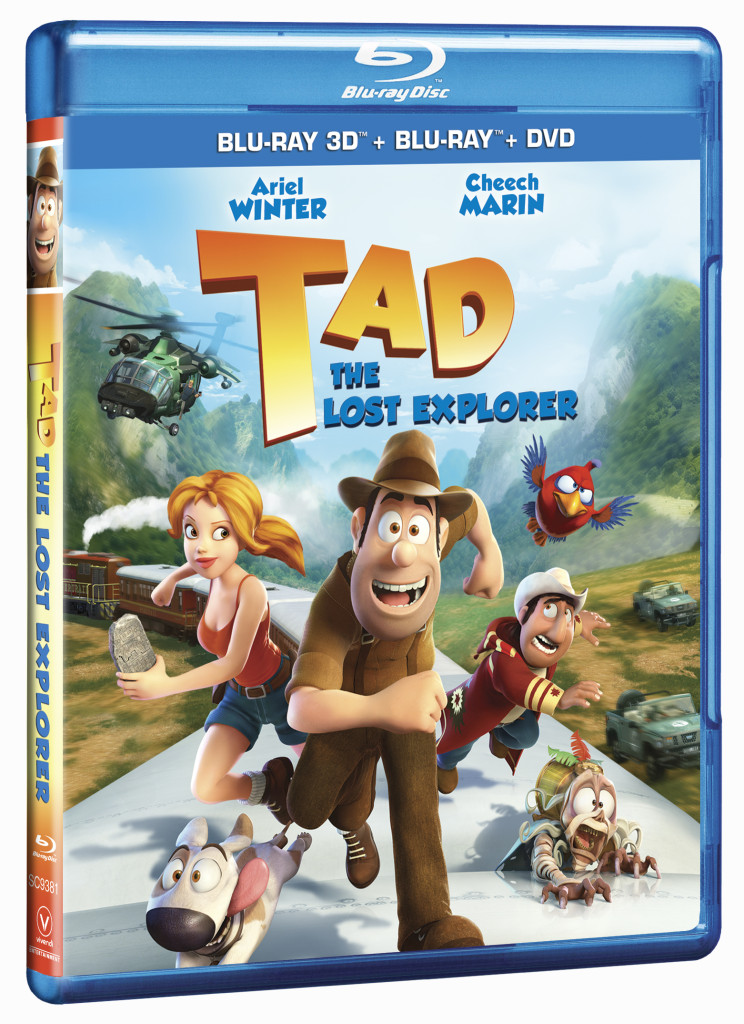 Just like any adventure movie or animation, Tad : The Last Explorer has some exciting and thrilling parts, I can say it has some similarity to the story of Indiana Jones movies (which of course has more serious storyline). Moreover, I can say that there are some high-action parts that will surely stir a kid's attention.
In the end, I can say that the story inspires one to dream and continue to follow what they desire in life. Another moral from the story is that "good always triumphs over bad" which I think is a powerful lesson that kids should learn. I know that the whole family will enjoy this adventure-packed movie because we did.
Tad : The Last Explorer, won 3 awards in the Goya Awards (Spain's version of an Academy Award) including the Best Animation Film. Its Blu-ray DVD combo pack (including DVD) – $19.97 and single-disc DVD – $19.95 will make its way and will be sold exclusively at Walmart and Sam's Club on October 8.
Giveaway
Get a chance to win your own copy of Tad : The Last Explorer DVD by filling out the form below. Giveaway ends on September 29, 2013. Good luck!