I am so excited once again to have received the January VoxBox from Influenster. I have featured my Holiday box in a previous post and since then I have been looking forward for the surprise box every month.
Receiving this box from Influenster is like receiving a surprise gift every month. The suspense lies on anticipating what stuff to receive. And as always Influenster always has the coolest goods and products that are worth trying out.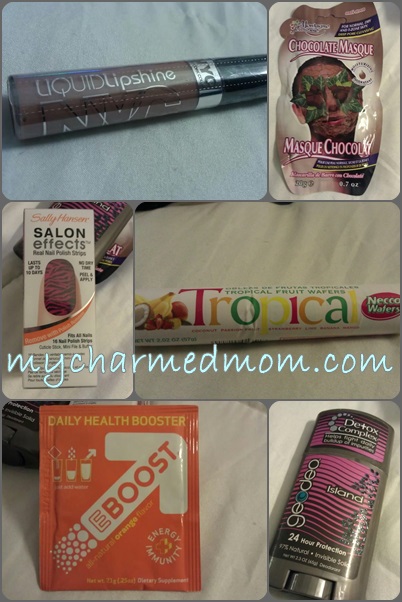 For January's box, I received the following :
NYC Liquid Lip Shine in Nude York City ($2.49)

EBoost Energy Drink in Natural Orange ($28/20packets or $1.40/packet)

Montagne Jeunesse Face Masques in Chocolate Masque (under $2.00 at Wal-Mart, Ulta, Kroger, Walgreens, CVS)

Sally Hansen Salon Effects Real Nail Polish Strips (Animal Instinct- under $10 at Walmart, Ulta, and other drugstores)
Necco Tropical Wafers
GEODEO® Natural Deodorant-Island ($5.99)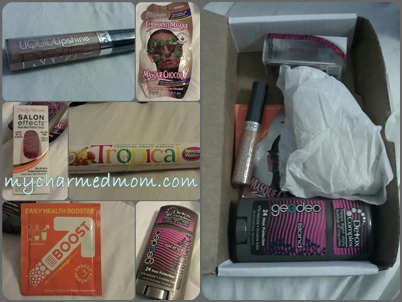 Actually, for this box, I pretty much shared most of the items. First I received a duplicate NYC Liquid Lip Shine, I got a Nude York City last time and got the same one for this box as well so I shared the extra to a good friend cum who like me also digs nudes. The nail polish strips was once again, given to a friend who loves nail art, and this isher nails after the application :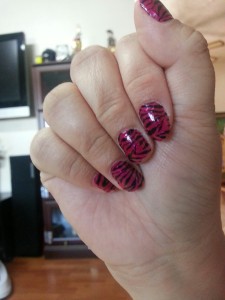 Check out Infuenster at http://www.influenster.com to find more wonderful brands and products. And my Sugar n' Spice box has arrived, again with some cool products to be featured again sometime. 
Disclosure : I received these products complimentary from Influenster for testing purposes.