No need for books and after-school classes just yet; nor are we looking to turn your toddler into the next Einstein overnight! Here is an informative, fun guide on how you can give your offspring an edge early in their educational race!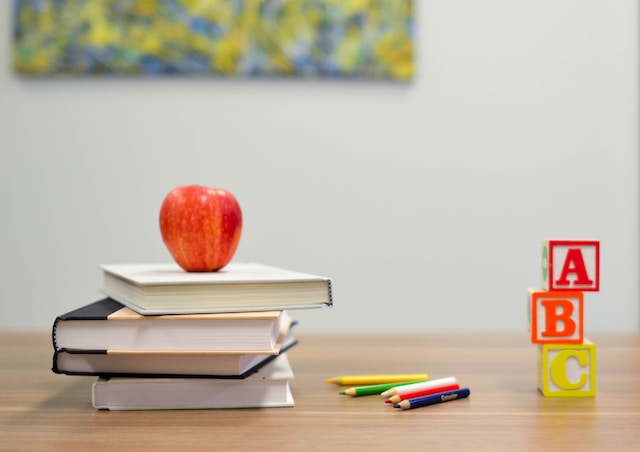 Fostering an Interest in Learning
Before your mind fills with visions of leading trigonometry classes with your toddler, let us be clear: we're not asking you to transform your living room into an elementary school classroom! Just relax: you won't be responsible for conducting any formal lessons! Establish a love for learning early by building it into their routine and lifestyle – not reading them quantum physics at bedtime! (Unless that's their jam). Establish a love for learning by engaging your kids in educational games, reading storybooks and performing fun science experiments at home. Show your child that learning doesn't just involve memorizing facts for exams – rather it should be seen as an exciting journey of discovery – just remember, curiosity didn't kill the cat, it made it smarter!
Unleash Your Child's Full Potential Through Play 
Maximize the full potential of your tot by adopting a play-based approach to learning; after all, we would rather see an eager-to-learn child than one who feels overworked and stressed out by his education. Introduce educational toys that promote critical cognitive skills while still keeping things fun; building blocks are great at building spatial awareness while double up as castles and spaceships!
The Power of Storytelling
Next on our path to early brilliance is storytelling – an ancient art form with lasting benefits for children's development. Children learn through stories about emotions, problem solving, and ethical values. Not to mention they can pick up books about everything from black hole mysteries to Malala's courageous journey! As Dr. Seuss once famously said: "The more that you read, the more things you will know. The more that you learn, the more places you'll go."
Communication Is Key
Don't think that communication only involves learning ABCs! Communication is a two-way street that involves understanding and expressing. Encourage your child to express his or her thoughts, ideas, and emotions from an early age – this will not only build their confidence as speakers but also equip them as empathic listeners. Have meaningful discussions with them each day about their day; ask open-ended questions that encourage creativity; respect their input – you might learn something valuable from this child philosopher who's all of six! Remember; today could become tomorrow's keynote speaker!
Recognize Effort, Not Just Achievement
Remember to appreciate both efforts made and achievements reached when raising child prodigies. When celebrating success it's also essential not only celebrate the goal itself but the journey as well. Reward your child for their efforts regardless of the outcome, no matter how small. Created a lopsided clay pot during art class? Fantastic – that shows pure creativity at play! Struck flubs while participating in school plays? A standing ovation should follow; taking risks on stage takes courage. Your children can develop a growth mindset if you adopt a shift in perspective that recognizes intelligence can be developed through effort and persistence. So when your little Mozart misses notes on the piano, remember to praise their effort rather than expect perfection of Beethoven's Symphony No. 5.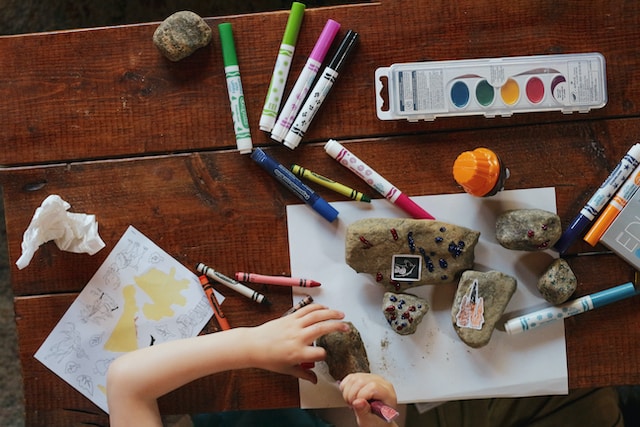 Health Is Wealth 
It's time to put on your sweatbands and lace up those running shoes – but let's be clear here – physical fitness alone won't do. Mental agility plays just as big a part in school life than being able to perform cartwheels! Nutrition plays a central role in supporting brain function and concentration. Start each day off right by making sure that you provide your child with a breakfast that includes whole grains, protein and fruits; plus make sure they stay hydrated with plenty of water throughout their day! Physical exercise is equally essential. Playing tag, ballet or karate will help your child stay focused and alert while simultaneously relieving stress levels and aiding sleep quality. Remember: A healthy kid equals a happy kid; so let's have a veggie smoothie showdown!
Harness the Power of Printable Worksheets
Often overlooked for more technologically advanced learning methods, these invaluable tools could give your child an advantage in school. Printable worksheets provide a structured way to reinforce and practice information taught in class, be it the ABCs, basic mathematics or photosynthesis process. They offer hands-on learning experiences while developing your child's critical thinking and problem-solving abilities. At their core, worksheets are portable learning devices that allow your child to study anytime, anywhere. And no one can deny the satisfaction of physically ticking off tasks – it feels great! Language arts worksheets allow your kid to improve reading comprehension, spelling and grammar while mathematics and science worksheets develop fundamental concepts as well as an appreciation of STEM subjects. Finally, online sources offer plenty of free printable resources – no need to break the bank!
Sizzle Up Their Summer with Summer School
Want to spice up their summer break academically? Enter Summer School. Contrary to what the name may imply, summer school doesn't involve confining your kiddos behind desks while their peers play in the water. Learning and fun combine at summer camp! Imagine this: each day begins with stimulating art class, followed by science experiments and then running through sprinklers – after all, summer has to end sometime! Summer school provides more than just an excellent way to keep minds active – it also allows children to explore subjects and activities outside the regular curriculum, perhaps drama, coding or ecology interests may come out! Summer school provides them with the chance to delve deeper into these interests while simultaneously maintaining and expanding upon what they learned during the academic year. Therefore, ditch the notion that summer school is only useful as remedial learning – it can actually help your child shine brighter, grow stronger, and make an impressive entrance into a new academic year – summer school is where learning never ceases!
Level Up With Educational Online Games
Kids love video games. But what if they could play and learn simultaneously? Welcome to the world of educational online games – where fun meets function! Gaming offers an excellent blend of entertainment and education, turning dull subjects into engaging quests. Solving math puzzles to help a character reach treasure chests or crafting sentences to defeat digital monsters are two examples of ways gaming makes learning fun! Educational games can help your child hone problem-solving, creativity and hand-eye coordination skills while engaging them with technology and digital literacy – skills essential in today's society. So the next time your little one turns on their gaming console or tablet, steer them towards an educational game instead – they'll have fun while improving their brainpower at once! After all, who says learning has to be boring?
What Not To Do – Avoiding Common Parental Pitfalls
We have reviewed numerous strategies for giving your child an academic edge, yet it's essential that we highlight potential pitfalls for parents. One is overscheduling; don't schedule too much into their timetables. Children need downtime from extracurricular and educational games in order to relax, play and just be kids – finding balance is key here; secondly, try not to push them into activities they aren't interested in. An engaged child will only respond positively to learning, so avoid the urge to compare your child's progress with that of other students; each child learns and grows at his or her own pace. Finally, remember to provide positive reinforcement; praise efforts rather than achievements alone – ultimately the goal should be creating an enjoyable environment where progress occurs naturally and easily.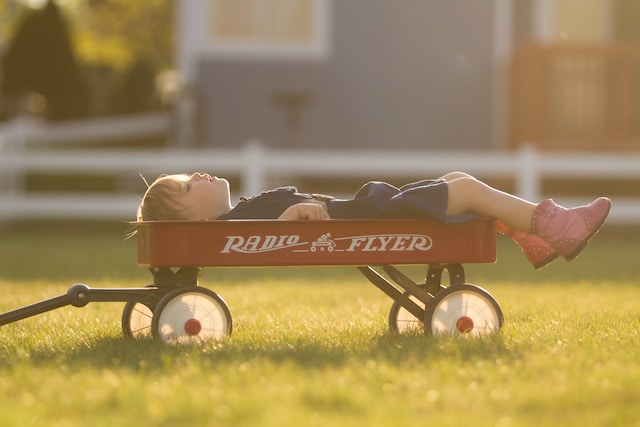 Conclusion – An Early Start
Giving your child an academic advantage does not require a magic formula or vast financial reserves; it simply involves taking small, consistent steps from their early years forward. No matter the effort taken, every effort counts towards their holistic development. Remembering each child as unique will only accelerate that progress further. One thing is for certain – all children have unique strengths and areas for growth that should be celebrated! Remember you are raising not just straight A students; rather you are raising future leaders, artists, scientists or whatever path they decide to travel on! Start early and stay consistent to see your little one reach heights you never imagined possible!