Camping is, without a doubt, among the most popular outdoor pastimes of many Americans. It is a great way to travel and escape your routine while exploring the great outdoors. According to the 2021 North American Camping Report, more than 86 million American homes now consider themselves campers. 86 million households are a lot of people, and that number of people can easily destroy nature if everyone fails to do their bit to preserve the environment during their trips. Therefore, it is prudent to make your camping trips eco-friendly. Here are some of the best ways to make your next camping trip more sustainable.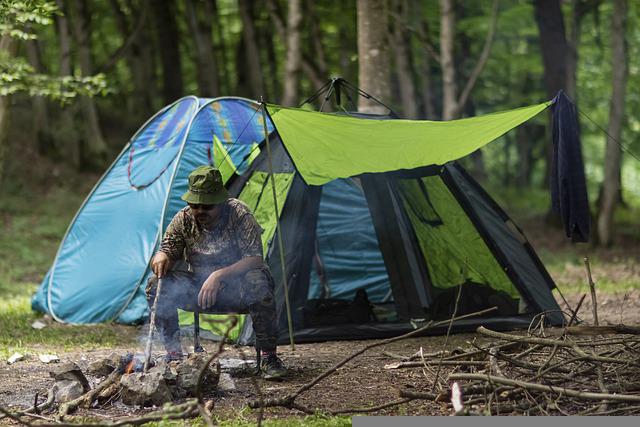 Choose the right location
Everyone loves a road trip that takes them far away from home, but experts recommend that these adventures should occur once in a while instead of regularly. CondorFerries estimates that the trend of camping closer to home is catching on with many people, particularly the younger generation. Indeed, just 13% of camping trips were below 50 miles from home in 2014, but this increased to 31% in 2018. Camping in areas closer to home is beneficial to the environment because you burn fewer fossil fuels, reducing your carbon footprint. 
Consequently, consider camping in nearby locations a few hours from home. Camping nearby also enhances the experience because you spend less time driving, giving you more time to relax and connect with nature. Finally, ensure that the areas you camp with are designated sites. You will cause a lot of harm to nature by camping in unexplored territory, even though that sounds like a lot of fun. Designated campgrounds in state and national parks and other protected areas are the best places to camp because they were selected for the safety of the environment and campers alike.
Choose biodegradable camping products
You will bring several products along on your camping trip, and each one must be as sustainable as possible to lessen your environmental impact. Water-soluble products like sunscreen can easily pollute lakes, rivers, and other water bodies you may encounter on your camping adventures. Therefore, opt for biodegradable sunscreens to ensure that you don't destroy the environment in a bid to protect your skin. Similarly, biodegradable toothpaste, soap, and bug repellents are worth investing in to reduce your environmental impact when camping. Companies like ECOGEAR FX also give campers the chance to power their flashlights with rechargeable batteries instead of single-use ones to make their trips more sustainable.
It seems like a great idea to invest in paper or plastic plates that you can throw away after dinner instead of doing the dishes, particularly when camping. Nevertheless, investing in washing reusable dishes instead of throwing away plastic or paper ones goes a long way to making the environment more sustainable. Besides making the environment less polluted, you will also discover that you save significant cash by repeatedly using the same dishes, cutlery, and plates instead of purchasing new ones for each camping trip.