It's no secret that the Standard American Diet (SAD) is not suitable for you. Processed foods, high amounts of sugar, and a lack of nutrients have led to an epidemic of obesity and chronic disease in this country. So if you want to improve your health, it's time to change your eating habits. This blog post will discuss some tips for making healthy changes that will benefit you and your family!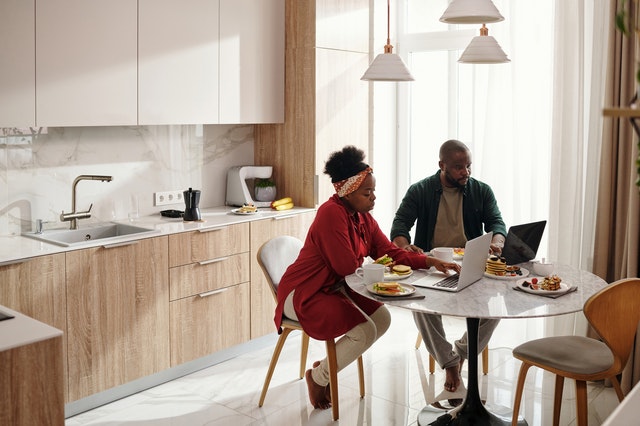 1) Start Small 
Making significant changes all at once is usually not sustainable, so it's essential to start small. If you're used to eating fast food for every meal, start by making one healthy change a day. This could be packing a lunch from home or swapping out your usual sugary drink for water.
It's also important to involve your family in the process! If you have kids, get them to choose healthy meals and snacks. If they're old enough, let them help with the cooking! Getting everyone on board will make it much easier to stick with your new habits.
2) Meal Planning 
Meal planning is a great way to make sure you're eating healthy, nutritious meals. First, decide what you're going to eat for the week and make a grocery list accordingly. This will help you avoid unhealthy impulse buys at the grocery store, making cooking at home much easier.
If you're short on time, plenty of healthy recipes can be made in 30 minutes or less. And don't forget to batch cook! Making extra food when you have the time will save you time and money later on.
3) Eat More Whole Foods 
Whole foods are unprocessed and free from additives. They include fruits, vegetables, whole grains, legumes, nuts, and seeds. Eating more whole foods is one of the best things you can do for your health.
If you're not used to cooking with whole foods, start by adding a few more servings of fruits and vegetables to your diet. You can also try swapping out refined carbs like white bread and pasta for their whole-grain counterparts. Once you get used to eating more wholesome foods, you'll be surprised at how good they make you feel!
4) Limit Sugar and Processed Foods 
Sugar is one of the worst things you can eat for your health. It's been linked to obesity, type II diabetes, heart disease, and cancer. So if you want to improve your health, it's important to limit your sugar intake.
This doesn't mean you have to give up all sweets – just be mindful of how much sugar you're eating. When possible, opt for unrefined sugars like honey or maple syrup. And when it comes to processed foods, try to choose items that are made with whole ingredients and don't have a lot of added sugar.
5) Get Creative in the Kitchen 
One of the best things about eating healthy is that you get to be creative in the kitchen! There are endless possibilities when it comes to healthy recipes.
If you're not sure where to start, try looking up some of your favorite foods and seeing if there are any healthy versions. For example, you can make delicious jumbo lump crab cakes or swap out your usual rice for cauliflower rice. Get creative and have fun with it!
Making changes to your diet can be daunting, but it's worth it for your health. By following these tips, you'll be on your way to eating – and feeling – better than ever!