According to statistics, Americans spend about  $1,422.65 on parties a year, counting food, drinks, and decor. Summer is usually the perfect season for such activities and you can expect a lot of get-togethers and spend a relaxing time with friends, family, and loved ones. No matter the season, if you want to host a party, thinking a little outside the box can help you cut down on the cost. Setting a budget is the first step to throwing a budget-friendly party. After sorting that out, here are a few tips that will prevent you from breaking the bank while still keeping the fun.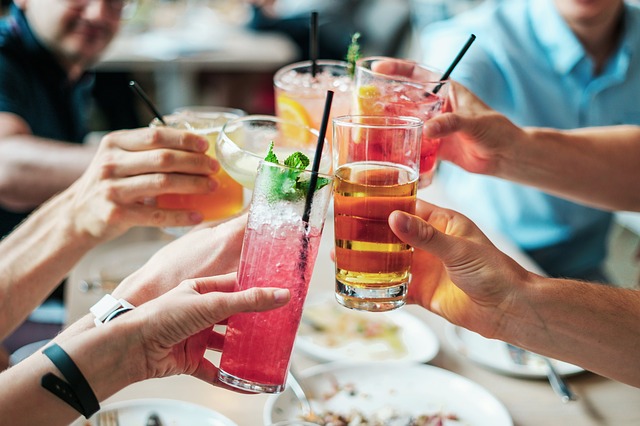 A significant amount from a party budget usually goes towards food and drinks. Good food will always make your party memorable, but it shouldn't cost you your financial health. Therefore, the simpler, the better for your pocket when it comes to food. Feeding a crowd on a budget does not mean going for bland dishes. You can still serve some tasty, finger-licking meals that are simple or easy to make. For example, very few people will turn down a hotdog buffet or an ice cream social. You can also go with the classic bbq. One of the great things about BBQs is that they don't have to be expensive to taste good. You just need to get your recipes right. You can also inquire about your favorite BBQ place, find their inexpensive options, and fit them into your budget. Luckily, you still have a few weeks to plan your budget, so you want to start getting to it asap.
Delegate as much as you can
You don't have to do everything on your own, even if you're hosting a family party. Find out from the expected attendees what form of support they can chip in for the party. The meals, especially, may take up a chunk of your budget, so you can consider requesting your expected guests to bring along their favorite dishes. You can have a buffet of varying dishes without spending much on food. Another option is to call your favorite restaurant or catering service to see if they have special discounted packages for parties. But food isn't the only thing you can delegate, so keep this in mind. So create a list of things you need, and find out who among your expected guests can handle what. 
There's no need to go extra on your party theme to create a great experience. Store-made bouquets and expensive party locations will only eat into your budget. You can skip them and opt for fresh blooms from local farmers for much less. Or, if you have a home garden, why not use what you can get from it? You can even ask some of your neighbors where necessary. And speaking of home gardens, you can create a wonderful party in your backyard and still have a great time hosting on your property.