You have always considered yourself to be a house proud person who takes care of their abode as often as possible. Keeping your belongings in an orderly fashion and staying on top of the latest interior design trends are just some of the daily things you enjoy doing. If you are looking to keep your home in top condition and enjoy blissful surroundings that make you feel calm and happy inside, here are a handful of ideas to help you on your way.
Invest in the Right Cleaning Equipment
Staying on top of your day to day housework is easy as long as you have the right equipment to do so. For example, you will need the correct kinds of sprays, cloths and brushes for your particular floors and surfaces in your home. Having a good vacuum cleaner is also fundamental when it comes to keeping your home in top condition. Whether you're looking for the best vacuum for your wooden floors or carpets in your home, finding the perfect choice that suits all of your needs can take some time and research. Once you have everything you need, the process will be much simpler.
Create a Maintenance Schedule
Writing down all of the areas you need to maintain will help you to stay organized and on top of your to do list. Keeping a schedule will ensure that you never miss an area and that everyone in your household is contributing too! If you live in an active adult community and have a pool, then hiring a pool maintenance service could be a good idea so you don't have to do jobs like this yourself.
There is no shame in asking for cleaning help around the house if you're too busy to stay on top of everything. Hiring some help will not only free up more time for you, but it will also give you peace of mind that the most important jobs are done.
Refresh Your Interior Regularly
When it comes to refreshing the interior of your home, there are a number of different ways to approach this. Whether you invest in new soft furnishing every now and then or try out new scents, all of these ideas will contribute to a clean and refreshed environment. It is also a good idea to give the rooms in your home a lick of paint every now and then, so that you're on a continual cycle of keeping each area revitalized. Every couple of months you can touch up a different area, from your skirting boards to your front door!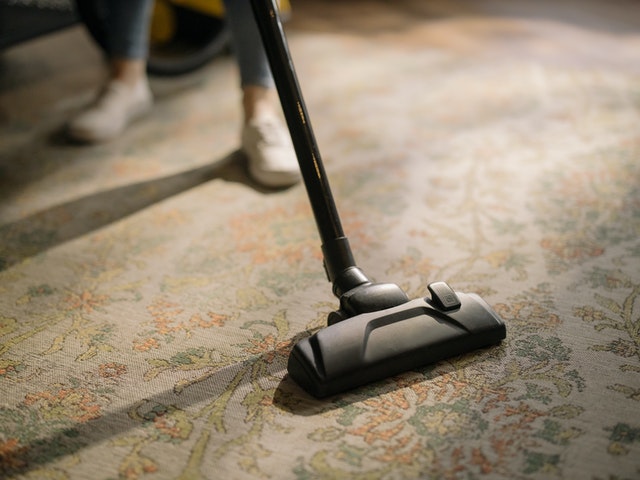 Every homeowner has a different approach when it comes to staying on top of their weekly and monthly chores, but the ideas above will help you to cover all of the basics. Whether you're trying to get into good cleaning habits with a schedule or you need to hire a little bit of help, there are so
many ways to gain confidence in your home maintenance. Getting into a good routine now will not only help you to feel at ease, but it will definitely benefit the overall aesthetic of your home in the long run too!