You may have a garage that you're not getting much use out of, and have the idea of doing something else with that space. If you're looking to get into woodworking, repairs, or something else to serve as a crafty hobby or even a home business, there are few spaces that are more readily able to turn into a real workspace. However, that doesn't mean you should get to working in it straight away. There are a few changes that you might need to make. Here are a few you should be thinking about.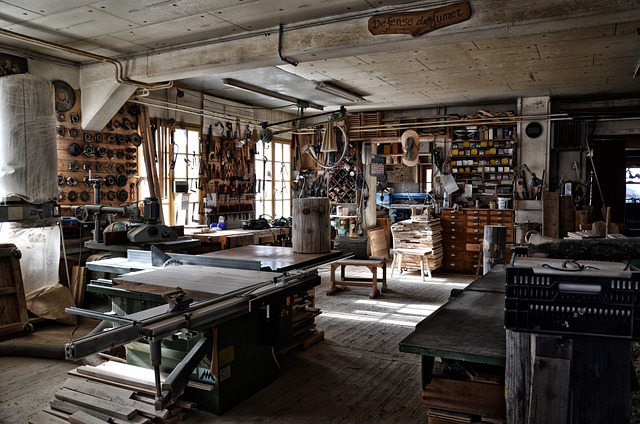 Get to cleaning that space
A lot of people who don't use their garage get used to treating it as storage. This "storage space" can quickly turn into a cluttered mess and, with enough time, it might look like you're hoarding. Whatever state the garage is in, it is time to clean it out completely. It's not just enough to "make room" for whatever work you're trying to do, you should make sure that you're moving out absolutely everything that isn't relevant to your work, even if you need to hire a dumpster to have all of it taken away. You're going to need space for your workstation, tools, any equipment that you might need to store, and more. You should take a little time to brush away any debris that might be left when the garage is empty, as well.
Creating your workstation
You have to think bout what kind of work you're going to be doing and what kind of space you're going to need in order to do it. If it's office work, then building or installing an office desk and a place to sit might be more than enough but if it's something a little more handsy, then you're going to need a workbench. Workbenches can be bought, but if you're on the handier side, then you might decide to create your own workbench as well. Most importantly, you need to make sure that it provides enough space for the kind of work that you're being able to do, as well as that the materials it uses are resilient enough to handle any force, cutting, pressure, or heat created by the tools that you're using.
Ensuring the right space for your work
It's not just the workstation, desk, or workbench that will need a little prep work, you might need to invest in some development for the whole workspace around you. First of all, you might want to look at your lighting, considering whether or not you need to upgrade the ceiling lights or whether you need to invest in additional light settings such as task lighting to make sure that you have full visibility of where your workstations are, for the sake of visibility. If you're planning on any industrial work, such as woodworking or metalworking, or you work with cars or bikes, then you need to make sure that you have the right flooring as well. For instance, you might want to consider an epoxy garage floor that's resilient, and also resistant to oil spills and other stains. Think about what work you do, what risks it could pose in the wrong environment, and the kind of changes you should make to your environment as a result.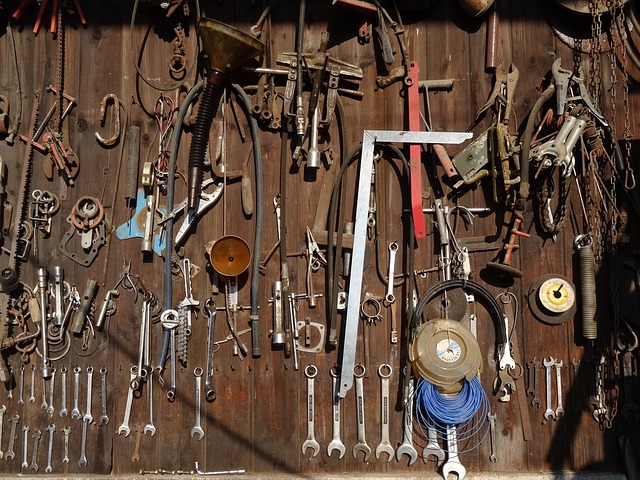 Make good space for your tools
If you're just working on digital technology at a desk, then you don't need to think too much about how to store them. At most, you want to make sure you're investing in a little cable management to keep them easy to manage and tidy. If you're working with tools, however, whether it's basic manual tools or power tools, then you want to make sure you look at the different tool storage methods available for you. Keeping a tool rack on the wall can make them accessible to reach for any time that you need them, but you should also consider secure toolboxes that you can invest in. These can protect them from corrosion, moisture, and other environmental elements. You can even get wheeled toolboxes so you can move them around the garage more easily.
Creating good airflow
You want to make sure that the airflow in the garage is able to keep circulation going. Consider working with an air conditioner engineer to install a system into the garage. You can also look at additional installations such as overhead vents to improve airflow even better. Aside from making the space better for your health, this can also be vital for any work that creates a lot of debris that could be dangerous to breathe in, from any chemicals you might work with to even wood dust from woodworking.
Focus on comfort as well
Aside from all of the practical considerations, you also want to make sure that the place you're working in remains as comfortable as possible to work in. This might mean investing in hooking up some heating for the space, but you should also look at what it will take to finish the garage property. This usually means insulating it and investing in protections to prevent moisture from seeping in, as well. Otherwise, the elements can get in and ruin your working space, not to mention making it much less comfortable to work in.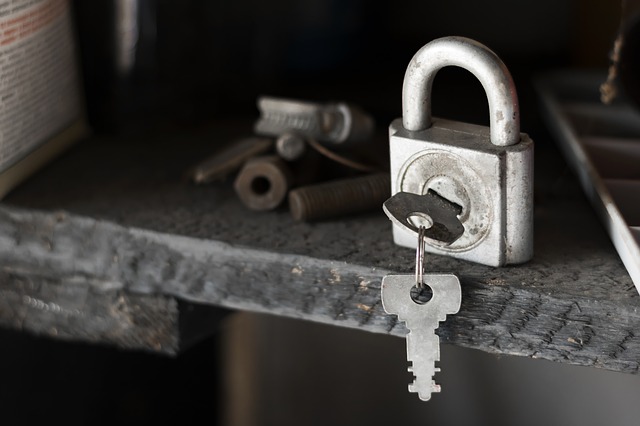 Keep it secure
Security matters. If you're doing work in your garage, then there's a good chance that you're in there making use of valuable tools or technology that, if they were stolen, you would be very upset about it. As such, you should look at the security upgrades that the space could use. Security is another reason to update your doors and windows, for one. You can also look at replacing the garage door with those that lock more effectively in place. A locked toolbox can help you keep most of your equipment stored away safely, too.
The garage can serve as the perfect place for all kinds of handiwork. Consider your garage as it is, what kind of work you want to do in there, and what investments you should make to complete its transformation.