It's never too late to find love. In fact, many people don't find their soulmate until later on in life. Finding a partner when you get older might seem trickier, but it can be achieved so long as you take the right approach. Below are a few tips for finding love in later life.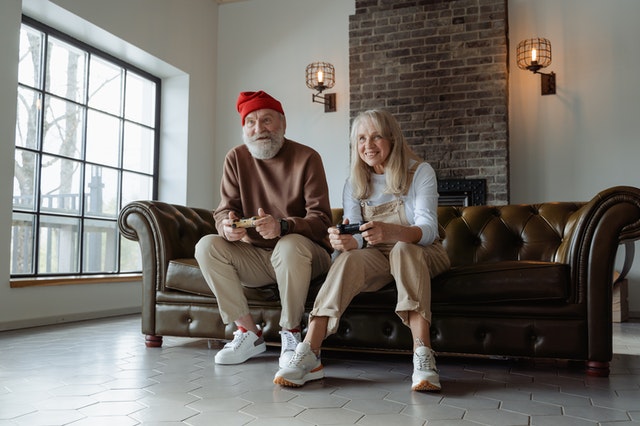 Try different matchmaking methods
Meeting people at your local bar may no longer be an option for finding potential partners, but there are so many other dating methods worth looking into. 
Dating sites and dating apps shouldn't be overlooked. Such sites and apps attract users of all ages and you can search for people in your area by age. There are also specialist sites and apps out there that are targeted towards over 50s dating. This site womansworld.com lists a few great options. 
If using an app or a site doesn't appeal to you, another option could be to try a dating chat line. Sites like theChatlinenumbers.com can help connect you with new people who you can talk to over the phone. This could allow for a more natural conversation than messaging via a dating site or app. 
There are also face-to-face dating events aimed at over 50s such as speed dating events and singles nights. If you find it easier to spark up a conversation in person, try these options. 
Online matchmaking services could be another option. This involves hiring a professional to find you a match. As with other dating services, there are matchmaking services out there aimed at over 50s.
Of course, you don't have to just use dating services to meet people. Simply by joining local clubs and going to social events, you may be able to meet people.
Be upfront about your needs and goals
Dating while you're younger allows you a certain level of flexibility – nobody has any commitments and every one is still figuring themselves out. As we get older however, we take on new responsibilities such as kids and houses and we form our own life goals. You need to find someone who is willing to share these responsibilities and goals with you. At this stage, you're allowed to be selfish – while you may have to make some small sacrifices, this is not the time for big sacrifices.  
If you've already got plans of travelling in retirement, you need to find someone who's willing to do the same. If you'd prefer to stay close to family or you can't travel, you need someone who is willing to do this. If you've got a medical condition that's likely to get worse, make sure to disclose this early on. You should also be honest about how serious you want a relationship to be – it's okay to just crave a companion, but you need to be upfront about this. 
Don't try to replace a previous partner
If you've been in long-term relationships before, you may be tempted to try to replicate these. However, every relationship is unique – expect things to be different.
It could be healthier to look for someone who is completely different to your previous partners. This will prevent you from comparing them to past partners and it could be more exciting. Take the opportunity to try new things together and learn new things together.