Imagine a front door that nobody could breach without access to a ridiculous amount of equipment? It'll keep your home safe, protecting everyone inside it. Believe it or not, some front doors are nowhere near as secure as you think. They use certain locking systems that are easy for people to pick, they're not strong enough to withstand impacts, and so on.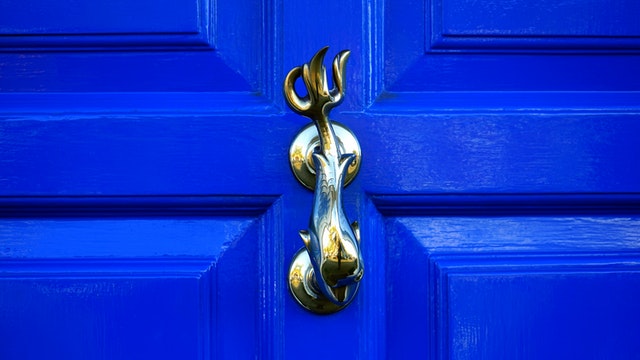 Well, today's the day you create the safest front door in existence. Okay, there will be safer doors out there, but this is as safe as you can get for a normal front door that doesn't exist in some government secure facility! Here's what you should do:
Buy a composite front door
There are many different materials that your front door can be made out of. Thick hardwood doors used to be the gold standard for security. uPVC doors were never really that great at withstanding brute force, but they had practical elements that made them more favorable than wood ones. This is where composite doors came in, and they were pretty much designed to address the issues in other doors. This door is composed of various materials – including a reinforced steel frame – and it is built to be as secure as possible. Of all the doors out there, this type will protect your home against brute force and hard impacts. 
Install a deadbolt lock
Deadbolt locks are designed without a spring, meaning they are impossible for someone to pick. They're also harder for someone to snap open with force, meaning your front door will not budge open unless a key is used. You can find a high security deadbolt lock that fits anywhere on your front door with ease. Also, it's a good idea to have multiple locks on your door. Don't go overboard, but two locks are better than one. If one does happen to be picked, the other can still stay strong and prevent unwanted entries. 
Use a CCTV camera
Finally, you can enhance the safety of your front door with a CCTV camera. You could install a proper one just above the door, looking down at the entrance. This is a good idea as it can ward off any possible criminals because they'll be scared by the presence of the camera. Alternatively, you can get one of those smart doorbells with a camera built into it. This is less unsightly than a big CCTV camera, but you lose the fear element that cameras strike into thieves. Either way, you have a fantastic way of protecting your home and making your front door safe. Cameras can let you see who is at the front of your house, so you don't open the door to someone that could potentially harm your family. 
All of these changes will reinforce your home security, and they can be done at any time. If you have just moved into a new home, they should form part of your general tasks to make the house safe for your family. Or, if you've lived in your home for years, now is a good time to upgrade the security of your front door, keeping you safe.