Learning to cook becomes crucial as you get older. Traditionally, cooking techniques are passed from generation to generation, but not everyone is lucky enough to enjoy cooking with family. Perhaps you are young and learning to cook, or you are older and never had the opportunity. However, some basic ingredients are essential for beginning cooking at any age.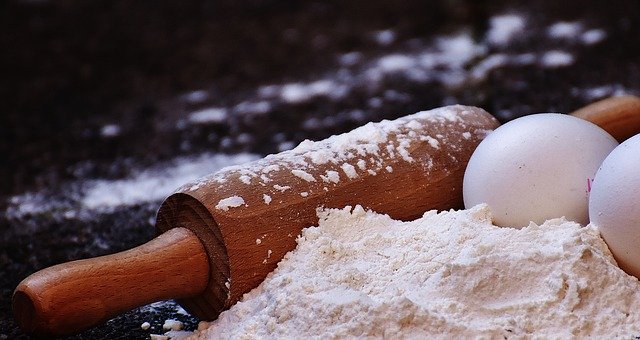 Organic Eggs
Eggs are perhaps the most versatile ingredient you will work with in the kitchen. They are essential for most baked goods like this meringue cookie recipe at PreppyKitchen.com. Yet, they hold their own as a staple foodstuff. While egg yolk is almost 100% fat, it contains high amounts of iron, folate, and multiple vitamins. However, the quality of your eggs determines the end result of your recipes. Organic eggs are recommended since they are cruelty-free. In addition, how the chickens are raised translates directly to their taste and texture. 
Salt and Pepper
Salt and pepper are crucial in cooking. Paired together, they are flavor enhancers that serve to elevate the taste of a dish. Without salt and pepper, most food is bland. Salt enhances natural flavor, and pepper adds more. While these two are frequently used together, pepper isn't always necessary. However, salt from your diet is required to maintain your blood pressure and balance the amount of fluids in your system. Further, it is helpful if you learn when to use white pepper and when to use black. The two flavors are required for both taste and color.
Plain Flour
The use of flour dates back to 6,000 BC. It is made by grinding wheat, and in its most basic form, can make flatbread. Today, flatbreads are still a staple food in many cultures on almost every continent. Yet you can also use flour with organic eggs for all kinds of tasty cakes, baked goods, pasta, and noodles. However, flour from wheat contains gluten, an allergen for approximately 6% of the planet's population. And if you suffer from Celiac disease, gluten can be fatal. Therefore, it is recommended you cut gluten from your diet if you experience the associated effects.
Cooking Oils and Fats
There are many kinds of fats and oils for cooking. All are essential for preparing meals. Depending on where you live, you probably use a different grease or oil than others. For example, peanut oil is commonly used for Chinese cooking since it can retain a very high temperature. On the other hand, Brazil uses high amounts of lard (pork fat), and the Italians wouldn't dream of using anything other than olive oil. The beauty of worldwide cultural cooking oils is that local cuisines and recipes have deliciously evolved around the cooking oils each nation uses. 
Vinegars and Wine
Finally, vinegars are required in your cooking to add dimensional tastes, challenging to obtain from most ingredients on their own. Part of the holy trinity of salt, fat, and acid, vinegar and good wine balances flavors in a recipe. Additionally, they change the texture of foods by breaking down the molecular structure of proteins. For example, cottage cheese is used by adding vinegar to milk. For this reason, vinegars are an essential part of marinating. However, you must be careful not to marinade in vinegar too long, or you risk ruining a piece of meat or fish.