When it comes to your home's heating, it is not advisable to toy with safety precautions. Indeed, when not properly managed, it can cause damage to the house. You may need a significant sum to repair the damage in the long run. Moreover, since 48% of US households rely on natural gas to heat their homes, it is imperative to learn more about these safety tips when keeping your home warm during the cold season.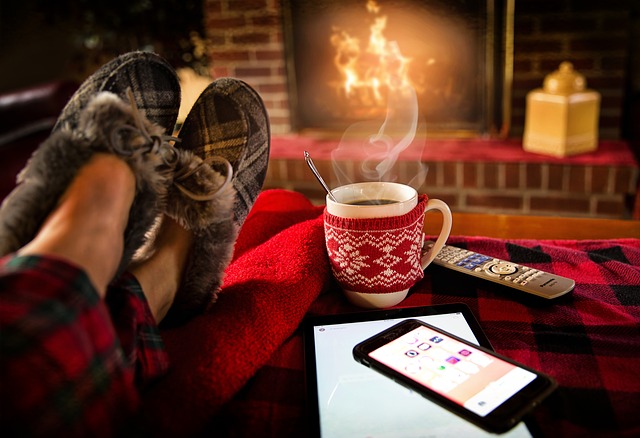 Your home's heating is not a DIY project, which explains why you need expert services to install, maintain or repair your household heating equipment. The United States adheres to local household heating codes, making it important to abide by these rules. Heating experts such as those found on the list of Delaware County propane companies have the requisite skills to ensure that your home's heating performs as it should.
Moreover, if your house is equipped with a chimney, it will be in your interest to contact a qualified professional to inspect and clean it out. Ideally, once a year is fine unless you use your chimney more times in the year.
Ideally, any flammable material is best kept about three feet away from your home's heating source. This is primarily important for households with electric or wood-burning fireplaces. Moreover, if you have a mantel over your fireplace, it would be advisable to avoid using it as a stand for any décor. This information is necessary this winter season as homes gear up to decorate their spaces ahead of Christmas.
Test your smoke alarms monthly
Usually, during the winter, fire experts recommend testing all smoke alarms installed in the home. This is because the demand for household heating increases during winter. That inadvertently also intensifies the risk for accidental household fires. Your home is an investment that needs to be protected; therefore, you cannot ignore safety tips that help protect it.
Avoid turning on your gas heater if you suspect a leakage
Gas tends to have a distinct smell, making it more critical to exercise heightened awareness with it at home or in the office. You may want to take this point seriously, especially because almost 50% of American households use natural gas for their homes' heating purposes. A gas leak always indicates pending danger. It makes sense why people are advised to avoid switching on lights or the heater when a smell is detected. In this instance, the right thing to do is immediately call the local fire department.
Exercise caution with ashes from a wood-burning furnace
One of the most disturbing causes of household fires in America is the improper handling of ashes. According to reports, many households fail to inspect the fire ashes collected from their wood-burning furnace. Unfortunately, in the effort to dispose of these ashes into covered containers, accidental fires are started.
If this heating option is what you have in your home, it would be advisable to attend to it with necessary safety precautions. Your home's heating deserves to be closely monitored to get the most out of its benefits.