It's no secret that people tend to style their living rooms according to specific themes or looks they have in mind. For example, some may prefer a rustic theme, while others may opt for a contemporary look.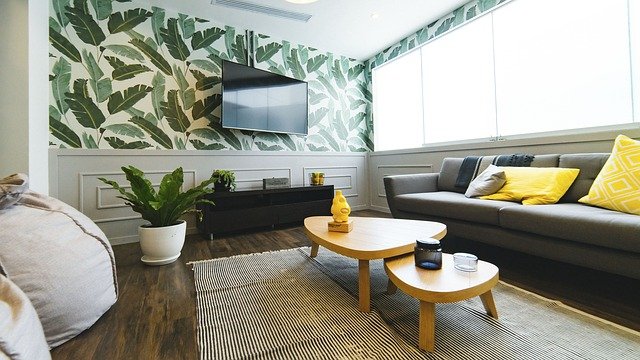 But, you're here today reading this blog post because what you'd like to do is make your living room look more luxurious. The only trouble is, you need some inspiration, and you're not sure where to start. With those points in mind, here's how you can get started:
Have Your Old Couch Reupholstered
Do you have an old couch or sofa that has been a familiar sight in your living room for some years now? If so, you've probably thought about replacing it with a brand new one. If you like its design, why not have it reupholstered?
You could have the foam in the base replaced to restore its bounciness, and the material that covers the couch can get replaced with a more premium one like leather, for instance. Add some luxury throw pillows in the mix, and you'll have a luxurious and comfortable couch!
Hang Your Curtains High
Have you ever noticed that many affluent homes have high ceilings and long curtains draped across them? You might not know it, but you can achieve that same effect for little outlay by simply hanging your curtains high.
All you need to do is move your curtain poles as close to the ceiling as possible to create the visual illusion of having a tall ceiling. Just make sure you take accurate measurements and use a level to ensure your curtain rails don't slope to one side!
Get Rid of Any Junk
Luxurious living rooms don't have any out-of-place items. One thing you will notice is how everything in such living rooms seems to have a proper place to "live," and everything looks ordered and tidy.
You can easily achieve that look by simply removing anything that doesn't have a reason to be in the living room. Everything else, like keepsakes, can get stored away in drawers or placed on bookshelves for decorative appeal.
It might shock you to discover items you've forgotten about in your living room that are gathering dust and taking up valuable space – especially if you have a small living space for your family.
Keep Your Living Room Clean
Let's face it: most people fall behind on their domestic duties if they spend a lot of time at work and seldom have much free time to do anything else. The thing is, neglecting your living room cleaning duties will make that space lackluster and even pose health hazards.
Consider setting up a cleaning rota or schedule. If you stick to it, you will discover it won't take long to make your living room pristine again.
Final Thoughts
It doesn't take much time and effort to transform your living room into a luxurious space for you and your family to enjoy. The above tips will help you get started and make the most impact.