The scent of your home is probably the first thing people notice when they pass through the door. Do you notice a strange smell every time you stay away from home for a long time? That is how people who do not live with you feel every time they come to your home. The problem is that the longer you get exposed to scent, the less you can notice it.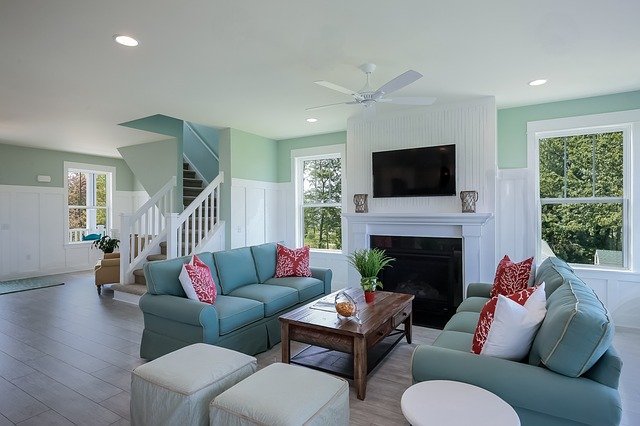 Between your furry friends, the kids, and everything at home, your house is likely to smell something. However, you can make your home smell amazing with these five simple tips. 
Use essential oils
There is something about the scent of essential oils that makes your place smell amazing all the time you use it. The next time you think about making your home smell fresh, put a few drops of essential oil on your HVAC system, especially the air filters. 
The HVAC system will push the smell all over the house and make everything in your living space smell amazingly fresh. Additionally, essential oils have natural calming and healing properties. They are free of fillers and chemicals, making them perfect for your home. 
Declutter
Sometimes, your home may smell bad because you have piles of unwashed clothes and smelly shoes everywhere. If that is the case, then the solution is pretty simple. Declutter. 
Ensure you are organized, with everything cleaned and put in place. You may also want to remove overgrown shrubs in the backyard and use pest control articles to get rid of unwanted insects and rodents. Eliminate everything that may be contributing to the foul smell in your home and its surroundings. 
Take care of the garbage disposal
Do you get a funky smell from the kitchen? The problem may be coming from your garbage disposal. Getting your garbage disposal to smell good is a simple task. With orange and lemon peels, you can clean the garbage disposal and make your home smell amazing. 
Add orange and lemon peels to ice cubes and water, then freeze the mixture. Run the frozen mixture through the disposal. This strategy works miracles in deodorizing your garbage disposal and eliminating the foul smell from your kitchen. 
Use air fresheners
One of the simplest ways to keep your home smelling amazing is by using an air freshener. The good news is that you can choose from a wide range of scents that appeal to you. Accordingly, they are customized for home use or cars. You can add an air freshener to your vent to disperse the scent to every corner of the house. Additionally, there are some brands designed for power sockets. 
Light a scented candle
The living room is probably the most common hangout zone in the house. Additionally, this is the place most of your guests spend time. Therefore, you should ensure your keep your living room as inviting as possible by making it smell nice.  Scented candles are very effective at masking funky smells. Light these candles in the living room to keep the house smelling amazing all day and night. 
Final thoughts
There you have it. These practical cleaning tips will improve your home and leave it smelling amazing.