The most traditional way to buy a house involves saving up a down payment, taking out a mortgage and then using a real estate agent to find a property within budget. 
However, there are other ways to purchase real estate – some of which can be quicker or more affordable than the traditional route. Below are 5 alternative options worth considering if you're looking to buy a house.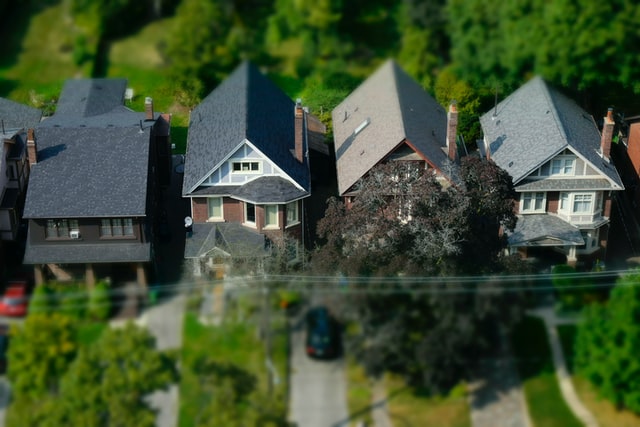 Buy at an auction
Buying a house at an auction could be an alternative option worth looking into, as you can see by looking at these Concierge Auctions reviews. It is a much faster process and you can often find cheap properties up for auction.
While some auction houses only allow you to buy property with cash, many so allow properties to be bought with a mortgage. You will need to secure a mortgage in principle before attending the auction. If you're planning on buying a fixer-upper, it could be worth seeking out specialist lenders – your average mortgage lender may not be willing to lend money for these properties.
Auction catalogues are typically released four weeks before the auction – so you only have four weeks to view any properties you may be interested in. You can usually arrange viewings with the auctioneer. 
There is no certainty in buying a property at an auction – it's important to remember that you will be bidding against others who may have a bigger budget than you. It's important to keep within your budget. Always read the terms and conditions beforehand.
Build your own house
You don't have to buy a pre-existing property. An alternative option could be to design and build your own home.
Building a home is a longer process than buying a home – most self-builds take 8 to 12 months to be constructed and this doesn't include the design stage. You will need to look for developers that specialize in custom home construction. Construction can usually be funded with a self-build mortgage. These mortgages typically have a higher down payment than regular mortgages so bear this in mind.
Of course, you will also need land to build on. There are various listing sites dedicated to plots of land. When choosing a plot, make sure that it is suitable and legal to build on. Land can be bought using a land loan – which is pretty much a mortgage for land. Some developers may be able to sell you land, which may give you the option to pay for land and construction with one mortgage.
While building a house can be more complex than buying an existing one, the benefit is that you get to design it with all your dream features in mind. Surprisingly, the cost of buying land and building a house can also often work out cheaper than buying an existing property.
Buy a CLT house
The National Community Land Trust is a nonprofit organization that specializes in selling affordable housing to low-to-moderate income buyers. These homes are typically known as CLT (Community Land Trust) homes.
You cannot buy CLTs on the general market and when you sell these properties you have to sell them directly back to The National Community Land Trust. This is done to prevent landlords and investors from sweeping these properties up, helping to keep the price of them low. You can check online to see if there are any CLT homes in your area. 
The advantage of these properties is that they are cheap, often making them a good option for first time buyers. Just be wary that you will need to meet certain requirements to be eligible for such a home. There are specialist CLT mortgages that you can take out to buy these properties.
Look into co-operative housing
Co-operative housing presents a unique approach to home ownership. This involves buying shares in a co-op – a company that owns multiple residential buildings. You then own a share int the returns of all of these buildings and are granted one of these buildings to live in as an exchange.
You can buy shares using a share loan (which works a bit like a mortgage). The property you are given in exchange for your share is legally yours and you are in charge of maintaining it. There may be restrictions when it comes to renovations, pet ownership and number of people – which could make it feel a little like renting. The difference is that when you sell your share and move out of your property, you are paid back the value of your share.
Use down payment assistance programs
There are various down payment assistance programs across the US. These include grants and low down payment mortgages (and, in some cases, even no down payment mortgages). These may only apply to certain properties within certain states. 
Down payment assistance programs are worth looking into if you are struggling to save up for a mortgage the traditional way. This post lists some of the down payment assistance programs by state.