*This post is sponsored by Heal.
As the saying goes, "Health is Wealth". If you asked me when I was young and single, I would have disagreed but now that I am a parent (and older), I will tell you that IT IS true, our Health is our Wealth. We have a tough time right now-the pandemic is still a lurking enemy and our lives are very much affected with the current situation and limitations.
Our new lifestyle of not being able to go out as freely as before, the mandatory mask whenever we do go out, and the limited amount of places we can visit, are all things that can cause us stress in our day to day lives. In addition, many people's financial situation has become unpredictable during this unique time. I know you are all with me in questioning, "When will this all end?" The thing is, with or without the pandemic, our family's health should be our number one priority.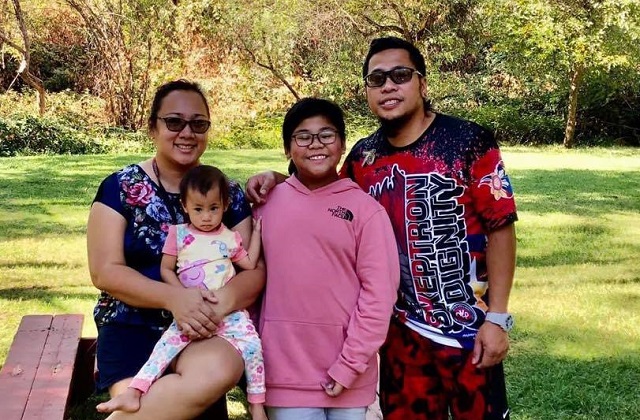 I have a 9 year-old (almost 10) daughter who has eczema. Her skin is perfectly ok during the warm months. But when the weather starts to become more chilly (like now), that's when those flare ups start. As a mom, I am concerned about the condition of her skin knowing that those flare ups can be very uncomfortable for her. At night she would scratch her arms in her sleep leaving it sore the following day. I regularly take her for a specific check up during this time of the year to help alleviate her discomfort. This year is different though because of the virus scare, I want to keep my kids inside as much as possible.
Glad I found HEAL. As parents, we want caring and qualified pediatricians for our children. Especially during these times, we parents want a service that will cater to our lifestyle. That's where Heal comes in. 
What is Heal?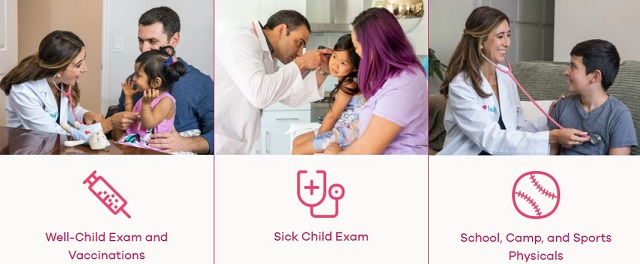 Heal is a service that offers house calls and telemedicine calls with licensed, caring doctors in the comfort of your own home. Since scheduling is done online or via app, it is way easier to book appointments. Along with that, you have peace of mind that you can immediately book an appointment and have access to your doctor the same day you want your child to be treated.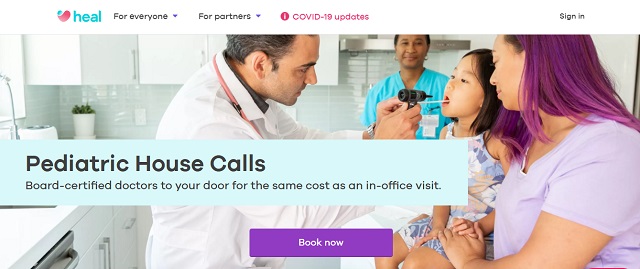 MY EXPERIENCE
For my daughter's Eczema, I booked a telemedicine appointment, wherein we had a video call with the doctor via the app. But with Heal you have the option to book an in-home visit/doctor house call. For me, this is an amazing feature because parents are given an option if you want to avoid the germy doctor's offices for a simple well-child appointment to schedule flu shots and/or vaccines.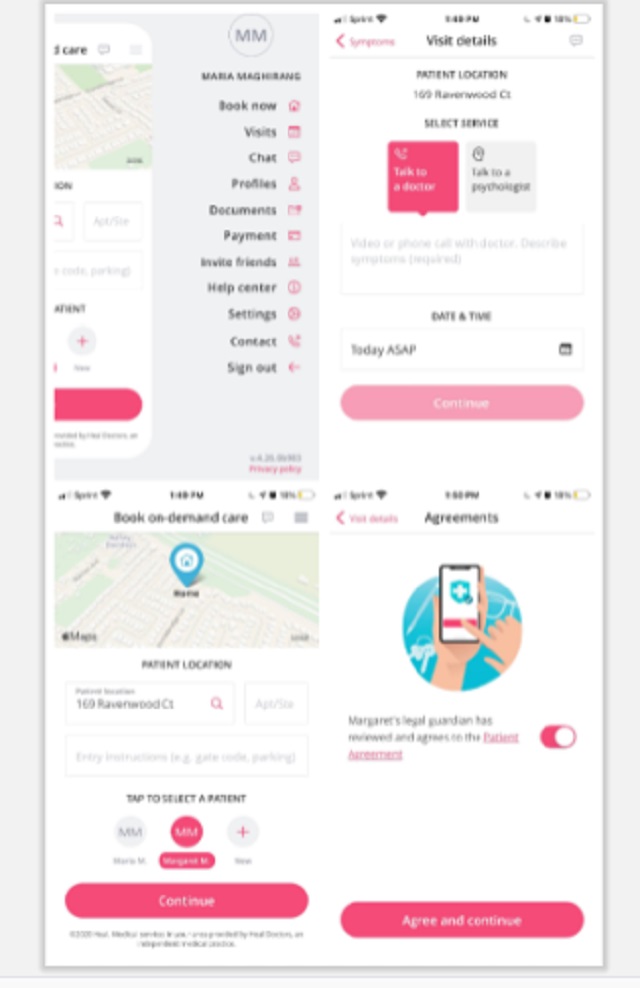 Booking an appointment is simple, just log in on the app and put in the patient's information (there's actually an option to upload documents, or maybe medical history/notes pertinent to the patient's case upon booking so that the doctor assigned can take a look at them before the call.) As a new user I was able to verify the quality of Heal's licensed pediatricians because I was able to see my doctor's educational background and experiences if you click on the bio.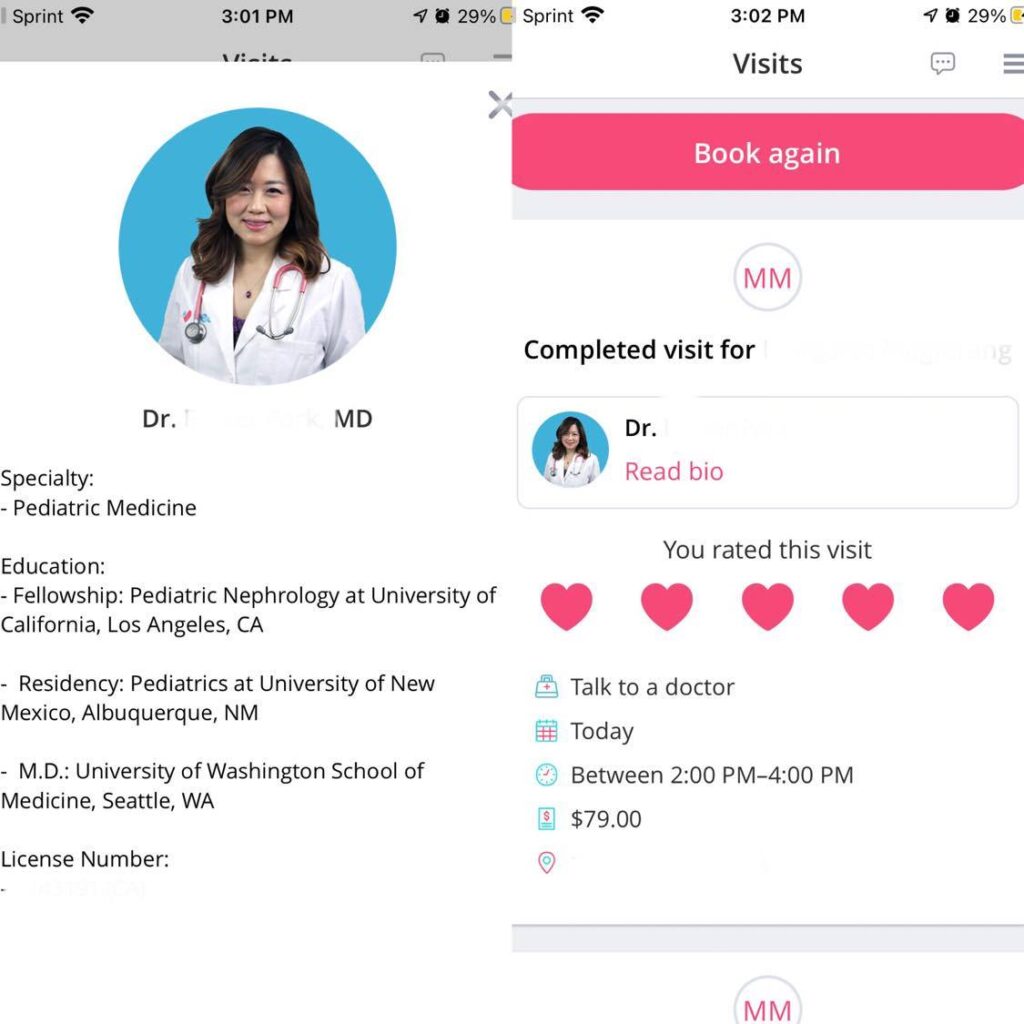 I know the next question is "how much?" Through the app, even if booking online, you will always know what your Heal out of pocket cost will be and they accept most insurances!
THE CONSULTATION
I was sent a text message after the confirmation of the booking and again on the day of the appointment. I got a text message before my appointment time reminding me that the doctor will be calling me soon, which is great because parents tend to forget things!(Right?!) Then just like the regular appointment, the doctor asked for the reason for the consultation, since we were on the app we did a video call and she was able to see my daughter and the affected areas of the eczema flare up.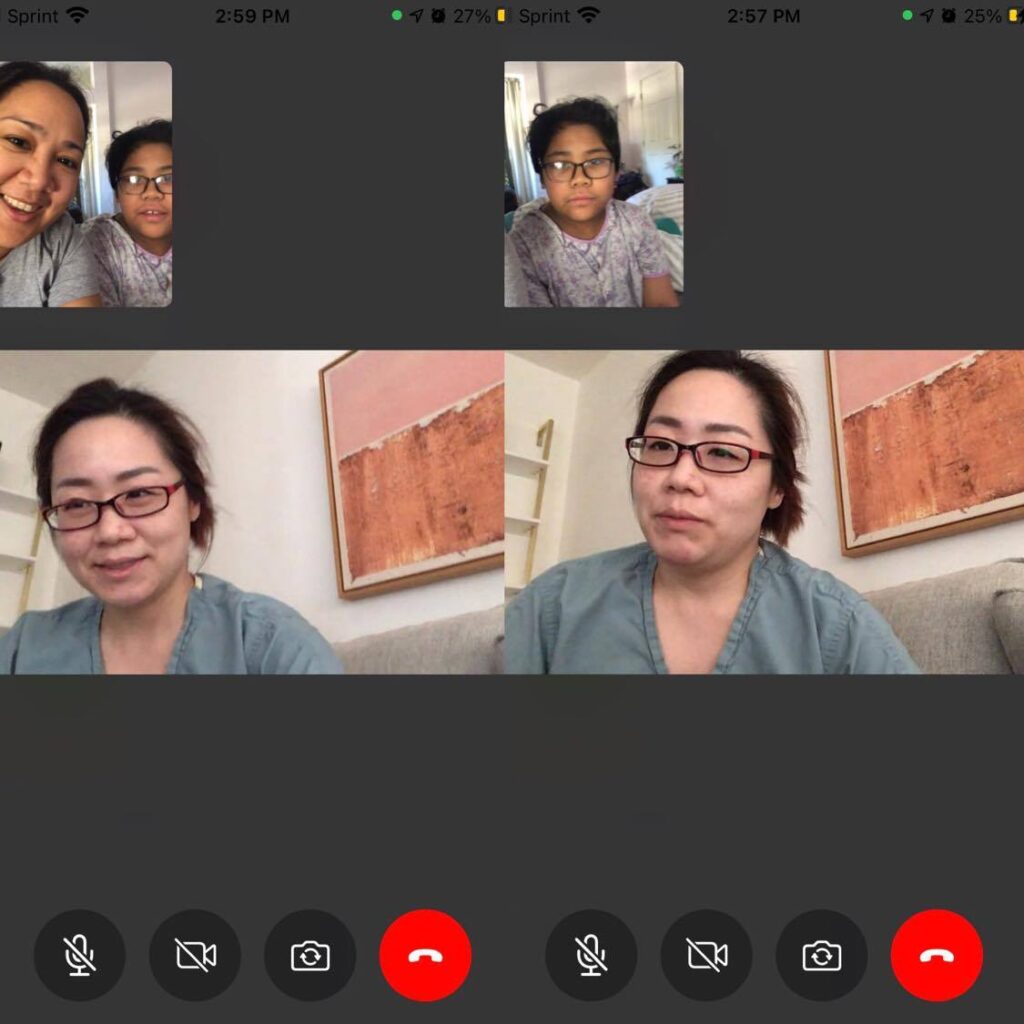 During the call the doctor explained why flare ups happen and what can be done in order to minimize them. She made some recommendations as to how to treat the flare up and further shared the care routine my daughter needed to do in order for the flare up to subside. The doctor was so nice but professional as well. It was an informative appointment and the Doctor allowed for quality time with us. But in terms of wait time and the fact that I didn't need to go out of the house to have this checked on my to-do list is a big thumbs up for me!
My Take
Heal is highly recommended for a number of reasons:
Quality of doctor
With Heal, there's more time for the doctor to get to know you, your health history and provide a comprehensive care plan just for you or your kids. You also have the option to see the same doctor again for future visits and experience the benefits of relationship-based care with a doctor who knows you and your child's health history. You can choose your favorite Heal Doctor as your Preferred Doctor and see their availability every time you book care.
Affordability and ease through health insurance/non-health insurance
With insurance, your out-of-pocket amount is set by your insurance plan and shown to you before you book your visit. Without insurance, you pay a flat fee of $79. You'll get 100% price transparency up front, and never get a bill from Heal after your call. If needed, a house call has a $159 flat fee, or covered by most insurances. You will see what you will be charged before you book it.
Heal as an essential part of a better lifestyle
Heal can be your family's first choice for healthcare. When you or your child gets sick or even if you are well, Heal was created to make it easy and affordable for you to see a great doctor based on your schedule, that is without waiting for weeks or days to book an appointment for merely 5-10 minutes with them.
If you want to see for yourself and get to experience the convenience I had, you can check the Heal website, you can also download the Heal app or just call (844) 644-HEAL. To check availability in your zip code, click here.
PLEASE NOTE: THIS IS A PAID ADVERTISEMENT AND OR TESTIMONIAL. HOWEVER, NOTHING IN THIS POST SHOULD BE TAKEN AS A RECOMMENDATION OF OR REFERRAL TO HEAL DOCTORS. THIS IS NOT A RECOMMENDATION FOR MEDICAL SERVICES OR TREATMENT, AND IS NOT A SUBSTITUTE FOR A CONSULTATION WITH YOUR MEDICAL PROVIDER. PLEASE CONSULT YOUR MEDICAL PROVIDER FOR ANY HEALTHCARE RELATED NEEDS.