It is incredibly important in all aspects of your life to remember to make time for yourself. It not only improves your overall physical health by letting your body relax, but it can also be a great way to boost your mental health and keep you from spiralling into stress-related illnesses such as anxiety and depression.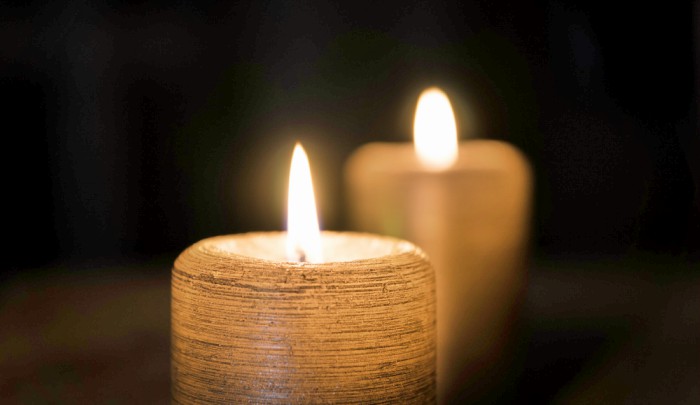 The first step to making time for yourself is to recognise your need for alone time. It might sound a little obvious, but most of us don't even think about the importance of time to ourselves away from the desk and everyone else. It is just as important as anything else in your life: maybe even more so. Stop making yourself feel guilty for stepping back and putting yourself before others every now and again, because sometimes it is exactly what you need to feel strong and whole again.
The next thing to is to decide how you want to spend your time alone. There are no set rules for spending a relaxing evening by yourself, you just need to choose things that you enjoy doing and roll with it. If you love nothing more than to sit in front of the TV with a bowl of popcorn in your pjs, then spend one evening each week doing that. Or maybe you love to write: you can spend some time at the end of the day looking at different writing prompts and work on your creative writing, letting your ideas spill onto the paper. We are all unique and enjoy different ways of relaxing, so find your method and stick to it.
If you find that DIY or cooking makes you happy, you can spend one weekend looking at revamping your bathroom with simplistic and modern tubs, painting the living room to add a splash of colour, or baking your favourite treats. As long as it makes you happy, you can do anything with your time.
Another important thing to do is to take a look at the structure of your day and find out where you could be completing tasks more efficiently, because if you can complete your tasks quicker, you will have more time left over for yourself at the end of it. If you seem to spend a little too long replying to emails in the mornings, work out a way to shorten that time or swap it out for a more high priority tasks instead.
Make me time into a daily ritual. Me time doesn't have to spell hours out of your day, because sometimes we just don't have the time to commit to ourselves. Even if you can only commit yourself 15 minutes, that is enough if you do it every day. The simple act of meditation can be a great way to focus your energy on yourself for a small amount of time and clear your mind for the day ahead. You can find loads of great meditation apps which will talk you through what to do.
Sometimes, one of the best ways to really find that sense of calm and relaxation is to step outside. Nature is a great healer, and will allow you to take a deep breath, enjoy fresh air and get away from the stresses involved in the rest of your life. It could be a great way to clear your mind and also give you some much needed time to think. Try stepping outside and going for a walk in the woods this weekend. You'll find that the distance from the real world really puts things into perspective and allows you to think much more clearly. You will also be doing your heart and muscles a favour by moving around.
Many people also find that cannabis, or hierba as it's sometimes called, is also a great stress relief. There are two main components of cannabis; THC and CBD. The latter reduces pain and muscle stiffness, which can make you more relaxed. THC stimulates neurons in the reward system to release the chemical dopamine which contributes to the "high" – the happy and relaxed feeling – that cannabis users seek. This is the perfect solution if you struggle to unwind during your me time. If you are interested in trying this, TogoWeed are said to have the best hierba canada citizens can get their hands on. There really is an abundance of options though. Depending on where you live and the sort of products you would like to try, you might want to look into a delivery service. Getting these products delivered means you have even more time to spend unwinding, so why not research vancouver weed delivery. You could try cannabis on its own, or you could combine it with another method of unwinding. The options are endless.
The key to finding that special time to keep to yourself is also to balance everything else in life. Often we can become lost in a wave of commuting, working, cooking and cleaning: and that's before we take the time to spend with our loved ones and catch up with friends. We often commit ourselves to doing too many things, and by the time we've sat down at the end of the day we feel burnt out and fatigued. Try to look at your life from the outside and see how commitments you need to keep, and ones you can forfeit now and again. You'll then free up more time for yourself and allow your body and brain to fully relax. Instead of spending your days wishing you had more time to yourself, go out there, take control and make it happen this week.