A majority of grandparents in the U.S. have no qualms spending money on their grandchildren. According to a survey of more than 1,904 American grandparents, it was found that 96% of respondents spent their money on their grandkids. The spending reaches a high point during the holidays as research revealed that while seniors will cut costs on party treats, they won't stop indulging their grandchildren and giving them gifts. On the flipside, some kids will ask their grandparents what they want for Christmas, only to be told that they don't want anything at all. This leaves adults scrambling for the perfect present to give their senior parents, only to wind up with something generic that will likely end up hidden in a closet or a junk drawer. If grandparents claim that they don't want anything or that they already have everything they need this Christmas, here are a few brilliant gift ideas that are sure to wow your loved ones.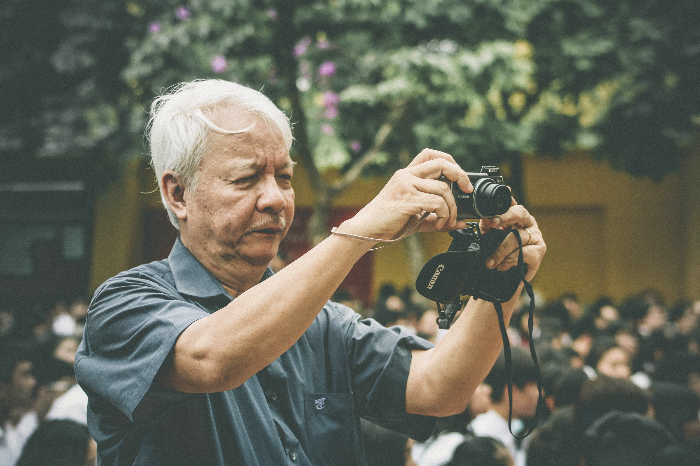 A food subscription box
When choosing an ideal gift for seniors, it's a good idea to keep their interests and hobbies in mind. If you have no idea what they like to do during their spare time, then a food subscription box may be the perfect gift for grandparents. After all, who doesn't like food? There are different food subscription boxes to choose from, so all you have to do is pick which box your senior loved one will appreciate the most. There are subscription boxes for tea, cheese, chocolates, pies, jerky, gluten-free snacks, ingredients for meals and the like, so do a little sleuthing and find out what type of food your senior loved one would love.
A handmade book containing the year's most memorable moments
A good gift for grandparents that won't cost a lot is a recap of the year's most memorable moments in book form. You can make a mini book and fill it with pictures, milestones, and anything else that would remind your senior loved ones of happy moments with their grandchildren. If you're not confident with your DIY skills, you can design, create, and have your book printed online.
Gift something that will help them
It's unfortunate that as you get older, you start experiencing more aches and pains. This is why a gift that can ease certain pains grandparents may be experiencing would be perfect. You could get them a massager for neck pain, CBD Balm to soothe away aches and pains, a footrest for when they want to relax, the list goes on! It's the perfect way to ensure they're comfortable way in their golden years.
Gift certificates to a favorite coffee shop
Treat your grandparents to their beverage of choice by giving them gift certificates to their favorite coffee shop. It's a good idea to give your elderly loved one 12 certificates this Christmas so he or she can have one free coffee every month next year.
You could even promise to use the gift cards each time you pay them a visit. This is a particularly nice way to make time for your grandparents if they live in an assisted living facility such as the Villas at San Bernardino as you can treat them to a trip out to their favorite coffee shop too.
A user-friendly e-reader preloaded with your loved one's favorite ebooks
A shiny new gadget is a perfect gift for techy grandparents. Give your loved one a user-friendly e-reader that's preloaded with his or her favorite books in ebook form. Include a few titles that you think he or she will enjoy and set the e-reader up before wrapping it so it's ready to use.
Gift Them An Adventure
As grandparents journey through the golden years, new experiences can reignite their zest for life. If they have a love for the outdoors, consider booking a trip with Quepos fishing charters for a memorable day out on the water. The thrill of catching a big fish and the serenity of the ocean waves can be an unforgettable gift. But if fishing isn't their thing, there are numerous adventures waiting. Hot air balloon rides, guided nature hikes, or even a pottery class can offer both excitement and the joy of learning something new. Whatever adventure you choose, it's the shared memories and stories that will make it truly priceless.
This holiday season, show your grandparents that they are cherished and love. Consider any of these awesome gift ideas and watch your loved one's face light up-even if they claim that they don't want anything this Christmas.