There are a lot of skills that just about everyone needs to have. Everyone should be able to drive; they should be able to put up some shelves on their own; they should be able to sew a button back onto to a piece of clothing. However, there's one thing that is more important than just about anything else, and yet is something that a lot of people reach their adult years without ever having learned. That is, of course, cooking. When you're young, your parents cook for your, then as soon as you move out for the first time, and there's no one telling you what to eat, people often end up going on a rampage of takeout and frozen meals. After a while you find yourself living independently, and you realize that you have absolutely no idea how to feed yourself. This becomes even more of a problem when you start thinking about starting a family. After all, if you can't feed yourself then how are you going to be able to feed your family? Some people might think that they can rely on their partner to do the cooking, but it won't take long before they start to resent slaving away over the stove every single day. With that in mind, here are some incredibly easy first steps to help you unleash your inner chef!
Find five recipes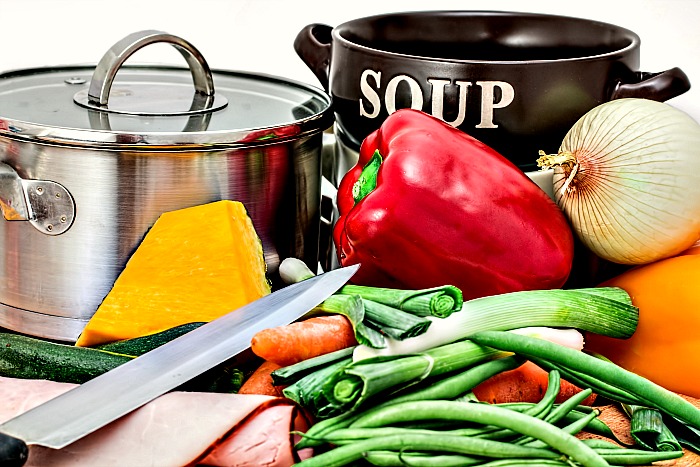 It might sometimes feel as though you'll need to learn entire cookbooks worth of recipes in order to be a halfway decent cook, but that simply isn't the case. In reality, all you really need is five recipes. That's it! You want three everyday recipes that you can whip up easily in the evening, you want a large bulk recipe so that you can have something prepared well in advance, and you want a showstopper that you can whip out in the event that you have guests coming over. None of these recipes need to be particularly complicated. People are much more likely to enjoy a simple meal cooked well than a complicated meal that's gone horribly wrong because you weren't quite ready to tackle it! You should also have at least one recipe that is vegetarian, just in case!
Get the equipment that you need
Now, one very important thing that you need to learn is that fancier equipment is not always going to make your food taste better. If you're not confident in the basics of cooking, then the best stainless steel cookware in the world isn't going to make any difference. High-quality equipment is important, but the ability to properly use it is even more crucial. Start simple and work up from there. Get some high-quality knives, a selection of pots and pans, some chopping boards, and a way to measure your ingredients. In the early stages, you really don't need any more than that. Sure, there are plenty of things that make preparing ingredients easier, but it's a good idea to learn the basics before trying to take any shortcuts.
Learn to manage your time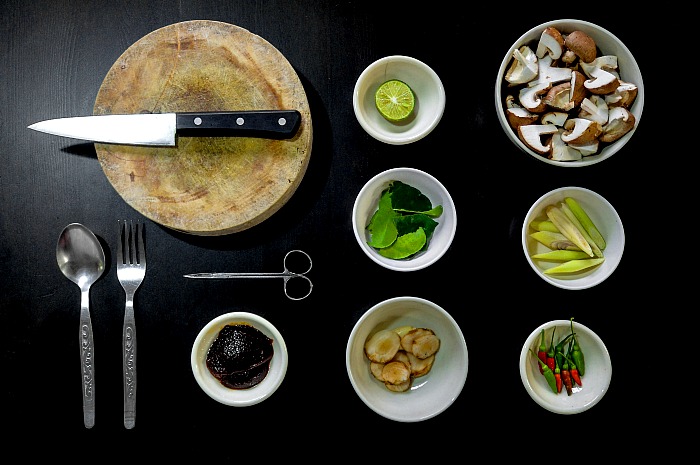 One of the biggest things that causes a lot of people to give up on cooking is the stress that sometimes comes with it. And make no mistake, cooking can sometimes be extremely stressful. Trying to juggle multiple ingredients at once can be pretty overwhelming for a lot of people. The best way to deal with this is simply to learn to manage your time better. Most people fail to give themselves as much time as they actually need in order to get a meal ready. This means that dinner time can come and go and you're still cooking. This often leads to people panicking, getting stressed out, and making mistakes. If you give yourself a decent amount of time to get a meal ready, then you'll find that things are a lot more relaxing. Sure, you may still find yourself having to juggle a bunch of different things all at once, but at least your family's not going to go hungry while they wait for you to serve up their dinner.
Get your family involved!
Speaking of your family, why not lighten the load by turning cooking into a group activity? There are a few fantastic reasons to do this. For one thing, it allows you to focus a bit more on certain things rather than trying to juggle everything at once. Not only that but it means that you're going to be able to pass on some incredibly valuable skills to your kids. That way, they are less likely to end up in the same position that you found yourself in. As soon as they are living independently, they'll have the skills and knowledge that they need to prepare healthy, delicious meals for themselves. And who knows, they might even treat you to a home cooked meal every once in awhile! Of course, you may want to start simple when it comes to getting your kids involved in the cooking. You don't want them dealing with anything dangerous like sharp knives or hot pans. Give them some of the simple jobs, and they will still feel as though they got involved and it will give them a serious sense of pride and ownership over their meals.
Even if it seems scary at first, you are likely to find that cooking is far less complicated that you might have previously thought. As long as you don't get too ambitious and you read the recipes carefully, you'll probably find that it's a lot easier than you expected. In fact, you may even find that you really enjoy it! Cooking is one of the most fun and satisfying things that you can do. There is nothing quite like getting to dig into a delicious meal that you made yourself. Over time you'll be able to try more and more complicated dishes, and you may even be able to start coming up with things yourself. Before long you'll be inventing whole new recipes and experimenting with ingredients in ways that would impress any chef!