Almost every woman thinks about having a child of her own one day. Maybe not now, perhaps not ever, but I'll bet you've thought about it on more than one occasion. You wonder how being pregnant will feel. How big you'll get, whether you'll be a good mother, and what name you'll give your boy or girl.
What you don't expect to find out is that your eggs are not viable and you won't be able to conceive a child naturally. Or sometimes that, you have fibroids in your uterus. The latter won't be much of a problem because fibroid removal without surgery, i.e a non-surgical method to tackle the same is available.
If you're in former situation, it's time to investigate the egg donor procedure and weigh up your options. Because the good news is you can now fight infertility head-on and win! You can overcome your obstacles to conception and experience the joy (and struggles) of pregnancy. The kicking and hiccupping, the day-long nausea! All these things are still within your reach. They just may look a little different from what you were expecting.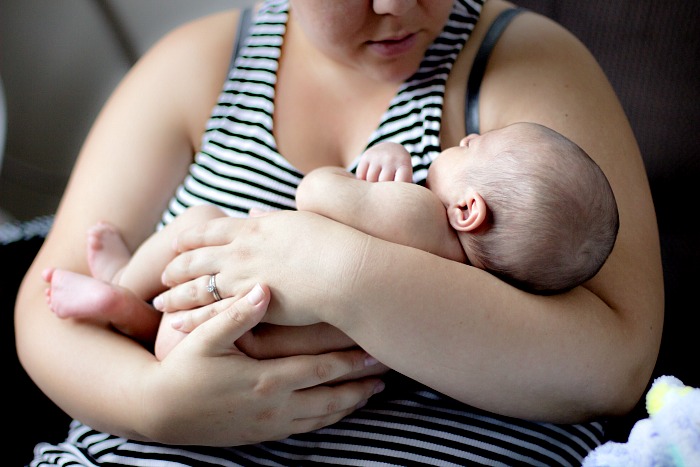 Hold on to hope
There are a lot of options open to you, so it's important to hold on to hope. Luckily, we live in an age of advanced medicine. So, if you're not sure if adoption is the right path for you and you've tried IVF with your own eggs, you can still conceive using a donor egg. But, isn't that using someone else's DNA? Doesn't that mean that your child won't be related to you by blood? Technically, yes. But any mother will tell you, there's a lot more that goes into being a parent than just a tiny egg.
To start with, the mother-child bond begins in the womb. You'll be carrying your child inside of you for nine months. You'll be there at every check-up, you'll feel every movement, you'll give birth and nurse (if you choose to). Nothing about your baby will ever feel foreign. Your baby will always be yours.
But it would be unrealistic to say that you'll never think about what might have been, or have moments when you mourn the child you might have had. That's why it's important to go into egg donation with your eyes open and with the full support of your partner. You may still be numb or in denial about the fact that you can't use your own eggs. You may need some time to process your feelings and it's important that you speak about them openly.
Anger, guilt, grief, rage – all these sensations are normal. You wouldn't be human if you didn't feel cheated or upset. But you wouldn't be responsible if you didn't get your feelings out into the open and consider professional help. Coming to terms with your situation is the first step to having the child you so desire.
The donor egg process
These days, choosing a donor couldn't be easier. You no longer have to go to a lengthy interview to meet the donor or synch your menstrual cycles together. Today, the success rate using frozen donor eggs is higher than ever. Science has advanced greatly since IVF was first invented. They use advanced methods and systems to ensure a much higher success rate, meaning you're in the safest hands possible. This RFID label system is just one example of a technology they use in the IVF process to ensure things don't go wrong. There are also increased privacy measures in place. This is great news as it means no interaction or coordination with the donor. You can even choose the right one from the comfort of your own home, online.
Let's get back to the issue of your child not sharing your DNA. That's a fact and there's nothing that can change it. But you can choose a donor with similar traits to you, physically and even at an educational level. All donors are pre-screened for genetic illnesses and are healthy with high chances of success. You'll be able to use your husband or partner's sperm to fertilize the egg and you'll carry your baby in your womb.
Using frozen donor eggs is also less costly than opting for a fresh egg cycle. You can start when your next period is over, as soon as you're ready. If you're busy at work, you won't have to spend lengthy amounts of time or take high doses of medication to synchronize your cycle with the donors. There's also a greater selection of donors available to you, as you have access to a national donor pool. You no longer need an egg donor who lives locally.
While the process may still sound clinical or unusual, more and more women are choosing alternative fertility treatments. So, if you've been dealt a rough hand in life and desperately want to be a Mom, you still can. Overcome infertility by using a donor egg and start growing your family today.