Most people have the false idea that it's factors like packing mistakes when they move home, or their kids jumping up and down on the sofa that causes the furniture to get dented or broken. The truth is that furniture often gets abused every day, just by using them. People plop themselves down on chairs and move them around without thinking about how the stress will impact the furniture. It's important to find a reliable company that supplies good quality furniture. For example, if you're based in Australia then you can use Prodigy Furniture to enhance your office furniture. This will help stop you from needing to look for furniture parts in the first place because the chances of parts breaking are low thanks to their good quality. It is important to realize that furniture can deteriorate much faster if it is made cheaply with materials that are substandard. You obviously want to avoid buying furniture parts that would fall into this category. So how do you go about finding a company that makes furniture parts that will meet your needs and last a long time? What should you look for in the companies that make the parts for the furniture you put in your home? Here are a few things that you should think about regarding furniture parts companies.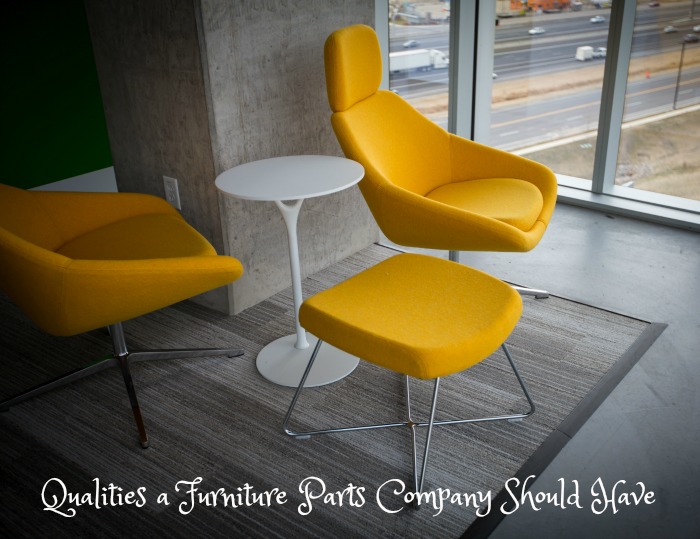 1. A commitment to quality
Ideally, you want to buy your furniture from a company that takes great pride in the way they make their furniture parts. You should not settle for furniture parts that are made with cheap materials that are bound to start deteriorating after a short period of time. Not all furniture parts companies are the same. Some of these companies produce their furniture parts on a very large scale without much of a concern for the way they are manufactured. Fortunately, not all companies in this industry have this type of attitude when it comes to making their products. There are still companies that take a great deal of pride in their furniture parts. They use only the finest materials and they are made by hand in many cases. Buying furniture parts that are made in this manner will be more expensive. However, this is very understandable considering the amount of time involved. You always get what you pay for.
2. Outstanding customer service
You should always demand excellent customer service from every type of company that you deal with. You want to give your business to a furniture parts company that is easy to get in touch with. You might have a question about some replacement furniture legs that you bought a while ago. If this is the case, you should be able to call the company and speak to a knowledgeable customer service representative. All of your questions should be answered to your satisfaction. The company should go out of their way to make you happy to ensure that you do business with them again in the future.
3. A good selection of parts to choose from
A limited selection will not help you if you have many different pieces of furniture to buy parts for. Therefore, you should seek a parts manufacturer that will have the parts you need in stock any time that you need them. It will not do you any good if the company has to place the parts you need on back order. You do not want to be forced to wait a week or more to get a leg for your table.
4. A wide range of prices
Some people will be looking for a replacement part for a very elegant piece of furniture. Therefore, they will be willing to pay a premium amount of money for it. However, other people will be looking for parts that are much more affordably priced. You should strive to locate a company that can cater to many different types of buyers.