* Thanks to The Motherhood and Real California Milk for sponsoring today's post, however all thoughts and opinions are my own.

Milk is an important part of one's health. It is so nutritious, in fact one cup of whole California Milk contains nine essential nutrients, including eight grams of high-quality protein per serving, which is important to kids, moms and dads.
At California Feeding America food banks, milk is one of the most requested nutrition staples. Sad to say but out of the more than 377 million meals served every year, facilities are only able to provide the equivalent of less than one gallon of milk per person each year. 
Great American Milk Drive
In order to help out, more than 1,400 dairy farm families from California are pledging $100,000 in matching funds to encourage Californians to donate fresh, nutritious milk to local Feeding America food banks through the Great American Milk Drive – that's 20,000 gallons or 320,000 servings of milk!
We can also take part in this milk drive. There are two easy ways to donate:
Throughout the month of September, California Ralphs  and Food 4 Less shoppers can donate $1, $3 or $5 to the "Pour It Forward" program at check-out to help deliver much-needed milk to families served by their local California Feeding America food banks.
Learn more about the Great American Milk Drive at http://milklife.com/give
As a mom, it is always a priority to make my family healthy most especially my daughter. Apart from the many dishes I try to prepare at home, one staple that we cannot live without is milk.
I am so proud that I live in California, the country's leading producer of milk, ice cream, butter, nonfat dry milk and whey protein concentrate. California leads the nation in dairy production and make more than 20 percent of the United States' milk production. Just in 2014, we made more than 1/5 of the nation's total production by producing 42.3 billion pounds of milk.
Quality is the key. So when you purchase dairy products, look for brands made with 100% real California milk that feature the Real California Milk seal. Learn more about the Real California Milk seal and California Dairy by visiting the Real California Milk website.
When you see the Real California Milk seal, you'll feel good knowing that the product is certified as having been made with 100% Real California Milk from Real California Dairy families.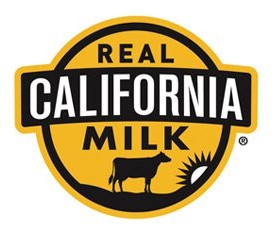 Recipe: Yogurt Muffins with Cinnamon Sugar Glaze
(source: www.realcaliforniamilk.com/our-food)
Ingredients 
Muffins:
– 1 1/2 cups plus 2 tablespoons all-purpose flour, plus more for muffin tins
– 1 cup sugar
– 3 tablespoons finely ground raw almonds or almond meal
– 2 teaspoons baking powder
– 1/2 teaspoon baking soda
– 1/2 teaspoon salt
– 1/4 teaspoon ground cardamom (optional)
– 3 large eggs
– 1/2 cup plus 2 tablespoons plain Real California yogurt (whole milk or low-fat)
– 1/2 cup plus 2 tablespoons (1 1/4 sticks) unsalted Real California butter, melted, plus more for muffin tins
– 2 teaspoons finely grated orange zest
– 1/2 teaspoon vanilla extract
Glaze:
– 1/3 cup sugar
– 3/4 teaspoon ground cinnamon
– 6 tablespoons (3/4 stick) unsalted Real California butter, melted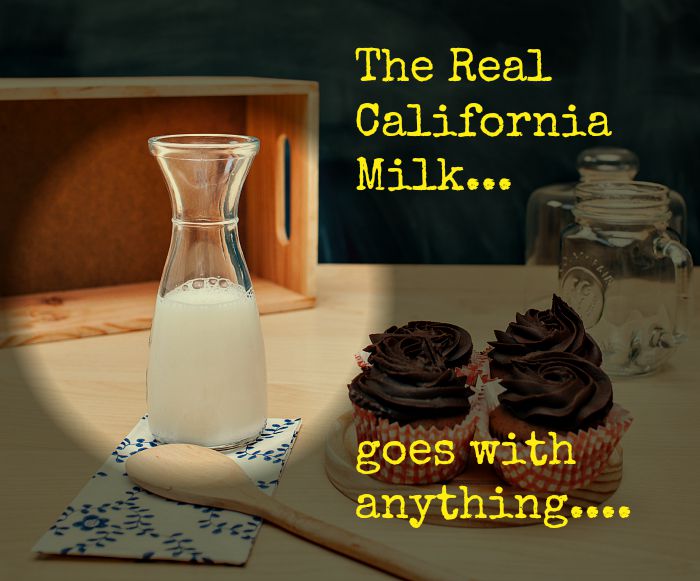 How to do it?
Prep time: 35 minutes
Cook time: 20 minutes
To make muffins
– Place a rack in the middle of the oven and preheat to 400°F. Butter and flour twelve 2 3/4-inch, 1/2-cup capacity muffin tin cups or place a cupcake liner in each cup.
– In a medium bowl, combine flour, sugar, almonds, baking powder, baking soda, salt and cardamom, if using.
– In a large bowl, whisk together eggs, yogurt, melted butter, orange zest and vanilla; add flour mixture, stirring until just combined.
– Transfer batter to prepared muffin cups; bake until light golden brown and tops spring back when lightly touched, 20 to 25 minutes. Transfer to a wire rack to cool slightly.
To make glaze and finish muffins
In a small bowl, combine cinnamon and sugar. Place melted butter in another small bowl. One at a time, remove warm muffins from the cups and dip tops into melted butter, then into sugar mixture. Serve warm or room temperature. Makes 12 muffins.
For more recipes and ideas visit the Real California Milk website or Real California Milk 'Real California Recipes' online cookbook.