This shop has been compensated by Collective Bias, Inc. and its advertiser. All opinions are mine alone. You must be 21+ years old to try Poise Impressa Bladder Supports. #LifeAfterLeaks #CollectiveBias
The best things in life are free.
I can say one of the major event that happened to me and my life is when I became a mom. It is as if the my world turned 360 degrees. Aside from the demanding roles of motherhood, there are also a ton of other physical changes that happens to a woman. Sometimes there are things that are beyond our control that inhibits us from experiencing joy even for the simplest activities we have or do.
To date, I have a close circle of friends from church. From time to time, meet outside worship service. We do potlucks or cooking sessions etc. We do this meet up once in a while just to let our hairs down and just relax. We normally share to eachother our failures and adventures not to mention the ridicules and jokes until we almost cry from laughing. In addition, we also discuss health issues especially those that concerns us as moms and women.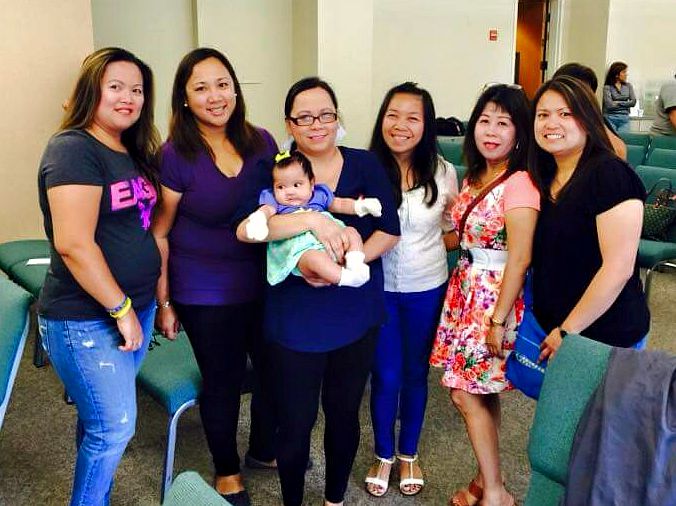 One thing we have talked about from one of our meetups is the common dilemma, most of us and other women experience which is Stress Urinary Incontinence or SUI. Most of the time, women experience SUI but are too embarrassed to discuss it with others. Female urinary stress incontinence is the involuntary release of urine during any physical activity that puts pressure on the bladder. Coughing, sneezing, laughing, exercise, lifting heavy objects, or bending over are some examples of activities that can put stress on our bladder.
Help Stop Bladder Leaks Before They Happen
Not many women know but there's a solution to SUI, there's Poise Impressa Bladder Supports. It is a soft flexible, internal device with a non-absorbent outer cover which is primarily designed for the temporary management of SUI.
It may look like a tampon but unlike tampons, it does not absorb leaks since it is basically designed to help prevent them. If you are worried that you'll experience bladder leakage when when you laugh, cough, dance, sneeze or exercise there's Poise Impressa Bladder Supports for you.
How great it is that you can wear Poise Impressa Bladder supports for up to 8 hours in a 24 hour period. Moreover, because of its unique design it allows you to go to the bathroom normally without removing the support. Nice!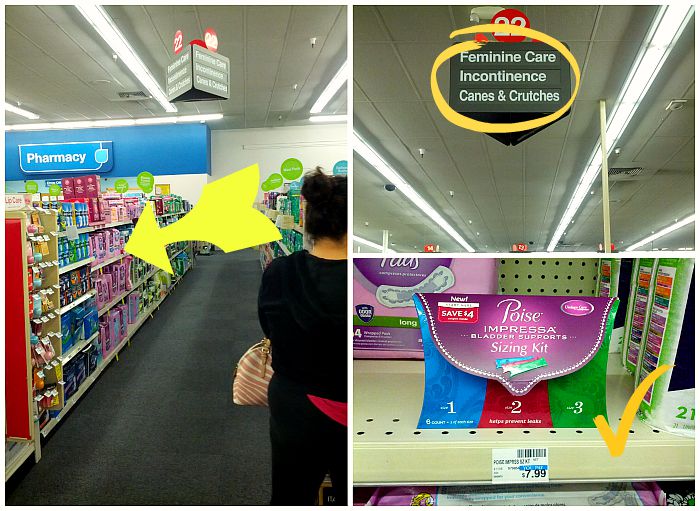 Poise Impressa is available at CVS and can be found in the Feminine Care/Incontinence section. But first you need to determine your actual size using the Sizing Kit to discover your perfect fit, from then you can advance to a 10-count pack with the size that best suits your needs.
Be reminded though that the size is not about how much you leak or how much you weigh rather about the best internal fit for you.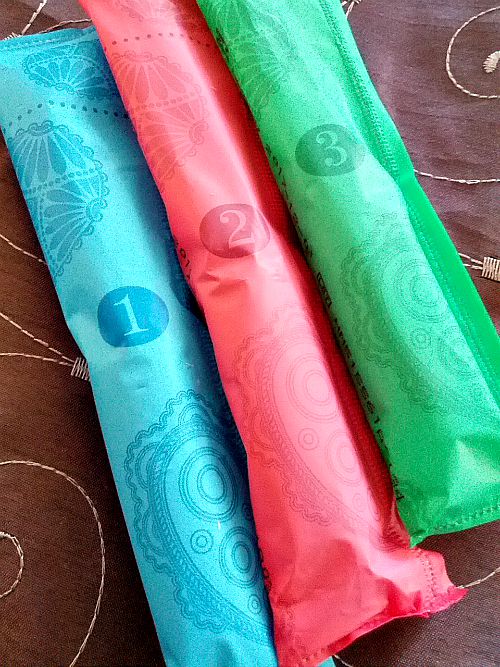 Good news! Right now there's a printable Poise Impressa Starter Kit printable coupon at CVS, availability depends until all coupons are claimed.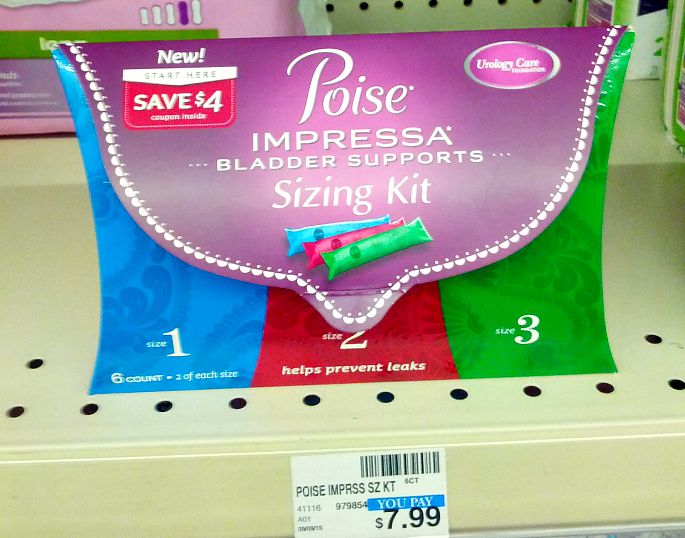 There are some guidelines when using Poise Impressa. You can't wear it if you are pregnant or if you have your period. You must wait until your period is over in order to use it. Poise Impressa is inserted like a tampon (though it does not function like a tampon).
How to Use Poise Impressa:
Step 1: Start with size 1, insert the Bladder Support just like you would a tampon.
Step 2: The non-absorbent Bladder Support expands to support the urethra once inside.
Step 3: If you still experience leaks, then progress to size 2. Repeat until you've found your perfect internal fit.
Step 4: To remove, pull on the string and dispose of the bladder support in the trash.
If you are intrigued about Poise Impressa and want to find out more information about it, don't hesitate to check out how to have a Life After Leaks. You can also follow Poise in the following social channels : 
https://www.facebook.com/poise
https://twitter.com/poise (@poise)
https://www.youtube.com/user/PoiseBrand
https://www.pinterest.com/poisebrand
So from now on, I will be able to tell my girlfriends : Don't Worry Be Happy, there's Poise Impressa for SUI after all. Have you experienced the same dilemma, what have you done about it so far?