Osaka is one of the more overlooked cities to make a destination out of for many travelers. Long known as the business center for Western Japan- or the Kansai area as it is known inside the country, Osaka actually has a large number of sightseeing destinations for tourists of all ages to enjoy.
When you add in the fact that it is minutes away from Kyoto, Kobe, and Nara, it can become the perfect base to use for your next trip to explore Japan. Before you go, you will probably want to start by searching for Osaka hotels. One of the best ways to do this in English is to use an expert travel site like Hipmunk.com. Hipmunk.com focuses on Osaka and has the latest travel tips and hotel information categorized for any size of budget.
Here are 10 of the top sights to see while you are in the Osaka area:
Shinsaibashi: One of the largest shopping streets in the country for fashion and almost any type of merchandise gives way to the premier nightclub, disco, restaurant, and bar scene each night. For those that like to dance, starting out in one of the bars that caters to foreigners will help you get your bearings. From there, you can normally ask those that live there locally and find the hottest venues to visit. Many times these clubs will not be
advertised.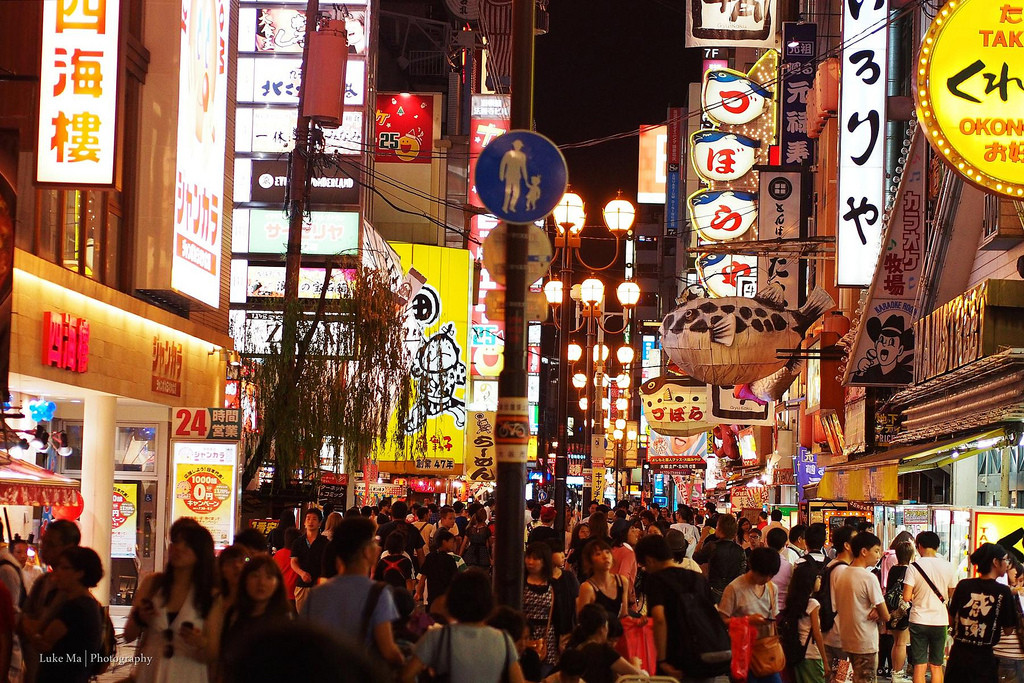 photo source : https://www.flickr.com/photos/lukema/8111233515
Osaka Castle: No trip to Osaka would be complete without visiting Osaka castle. The grounds and the tower itself are visually distinct from castles that you find in Europe. Tours are available, but you can also arrive and take the scenery in at your own pace. The Hotel New Otani Osaka is located right outside the castle grounds and is a popular place to stay or have a meal while visiting.
Den-Den Town: Japan is still an electronics superpower and its population often uses gadgets that North Americans won't see for another couple of years. Den-Den Town is a shopping street that is made up of nothing but electronic and computer stores that wholesale and retail equipment. You will find good prices and the latest gear, although it might take you almost a day to tour every store.
The Imperial Tomb and Shitennoji Temple: Not much is written about the Imperial Tomb out of respect for the departed, but there is a large tomb in Southern Osaka that you can visit to learn about the history of the royal family. Although the tomb grounds themselves are closed to visitors, there are a few areas that you can see the tomb from on the street without disturbing anyone. There are rumors that the tomb contains Korean-style chariots and other types of artifacts that go back over 1500 years to the time when Japan, China, and Korea were closely linked. Shitennoji Temple is a popular, nearby Buddhist temple that was built in the 6th century. It is open year-round to visitors.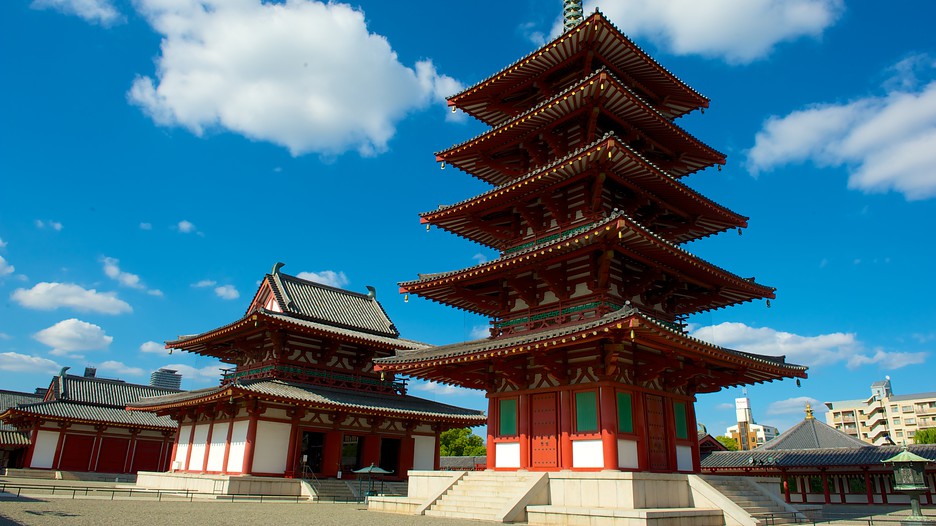 photo source : http://www.expedia.com/Shitennoji-Temple-Osaka.d502158.Vacation-Attraction
Umeda: The largest train station and therefore the largest shopping area in Japan is a great place to shop, eat, and people watch. Next to the station is one of the city's tallest buildings, with a top floor restaurant that provides you with an unparalleled view of the city at night.
Shirahama: Best visited on your way to or from Osaka due to its proximity to the airport, Shirahama is a resort with natural hot springs baths right next to the beach. It is famous for its fertility shrine, museum, and relaxing atmosphere. The beach is also substantial.
Kyoto: Less than an hour away by rail, Kyoto is a city that is full of temples. It has long been known as the cultural capital of Japan. During World War II, the Allies spared it from being bombed, so it is one of the only cities in Japan to retain much of its original architecture. Although Kyoto makes a nice day trip, you will probably find yourself wanting to budget more than one day here.
Kobe: Kobe is a port city that is minutes from Osaka to the West. It is famous for its marbled Kobe beef, which is made from cattle that are fed beer and massaged. It also has one of the best jazz scenes in the country. Sannomiya station is a good place to start for travelers wanting to shop, dine, or access even more of the city.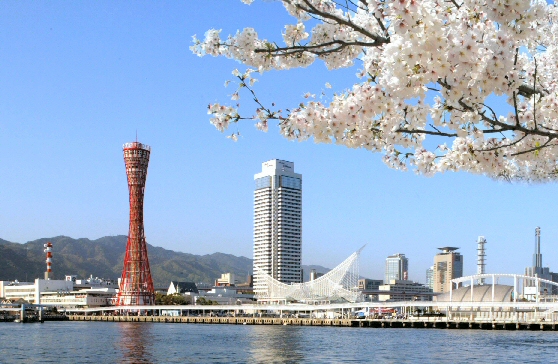 photo source : http://aspiringwriter.ca/?p=3210
Nara: Nara is about an hour from Osaka, but it is worth visiting because the temples and imperial structures are from an era that pre-dates Kyoto. You can therefore visit royal deer that will bow to you and some of the oldest wooden buildings in the world.
Osaka Restaurants: Osaka is pretty renowned for having some celebrated regional dishes in its culinary arsenal. One of the nice things about the layout of the city is that many of these foods will be available in different price ranges within walking distance of you. Okonomiyaki, takoyaki, kushikatsu, and kitsune donburi are all Osaka specialties that are worth taking the time to try.