I participated in a Influencer Activation on behalf of Influence Central for OshKosh B'Gosh. I received a promotional item to thank me for my participation.
Summer came by and passed too quickly. Back to school marks the start of another milestone in our kid's life, for moms it may be the beginning of breakfast dilemmas, lunchbox preparations, meal planning and soccer practices, etc (and the list goes on and on…).
As schools have already started, we can't help but feel the need to refresh our kid's wardrobe with new ones.
When I choose clothes for my daughter, comfort comes first. I make it a point to choose wardrobe that she can enjoy while wearing-not feeling uneasy. The last thing I can imagine is seeing her in discomfort. This is what I found in OshKosh B'gosh.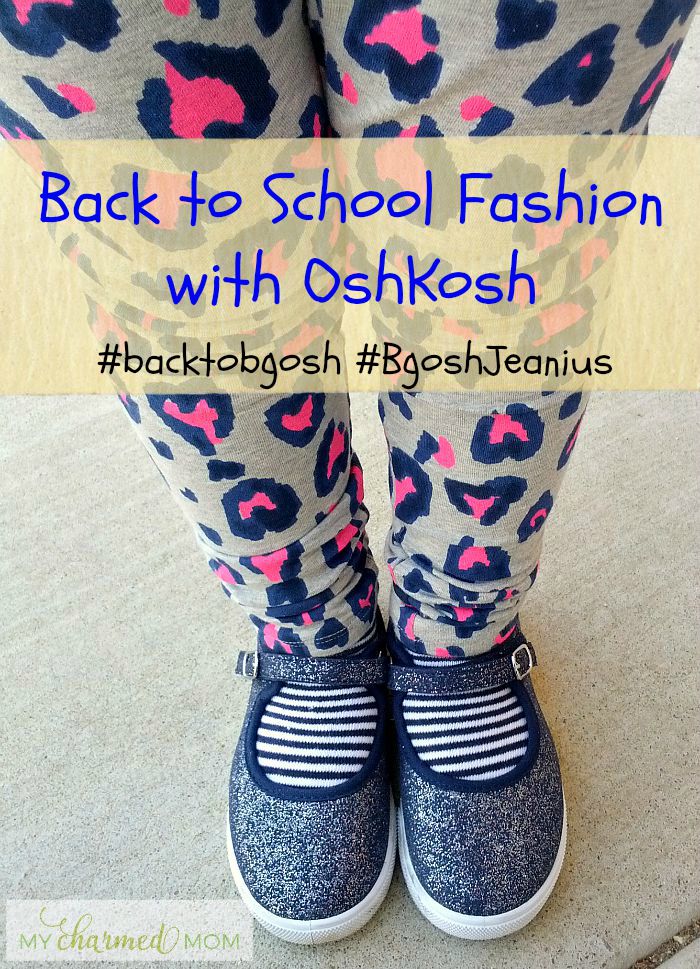 Moms and Dads you can start your back-to-school checklist at OshKosh B'gosh. B'gosh Blue Jeans are back better than ever to warm up for school and Fall. The pieces are designed for today's active lifestyle which makes them the must-haves of the season paired with modern heritage.
I have chosen a few back-to-school basics : underwear, socks, graphic tees and leggings which are very versatile in terms of style.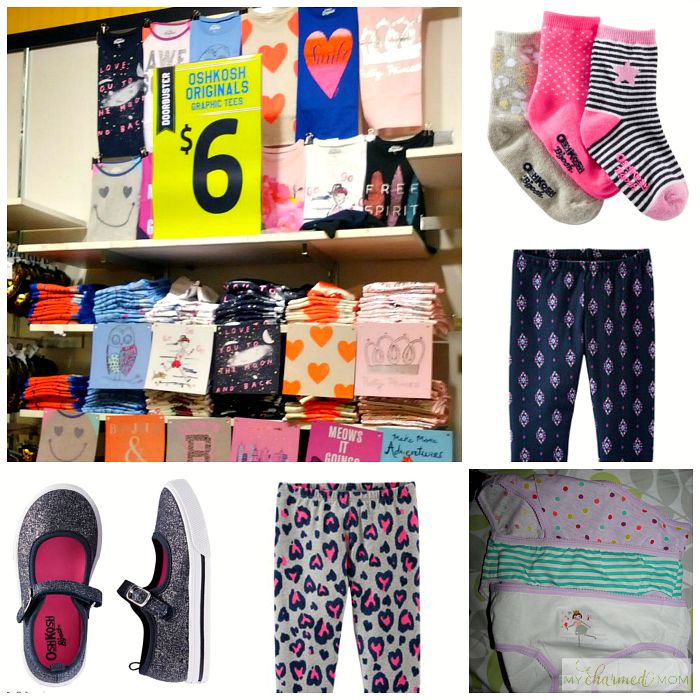 Top (L-R) : OshKosh Originals Graphic Tees, Oshkosh 3-Pack Patterned Crew Socks, Oshkosh TLC Ikat Print Leggings
Bottom : (L-R) : Oshkosh Mary Jane Sneakers, Oshkosh TLC Neon Animal Print Leggings, 3-pack Stretch Cotton Panties
I am a fan of mix and match clothing pieces, especially for my daughter who seem to grow up so fast. It is essential that she has tops which can match the bottoms. I also stay as much as possible to neutral colors, or colors which are matching as well like for the pieces I bought which comes in gray, pink, blue and white.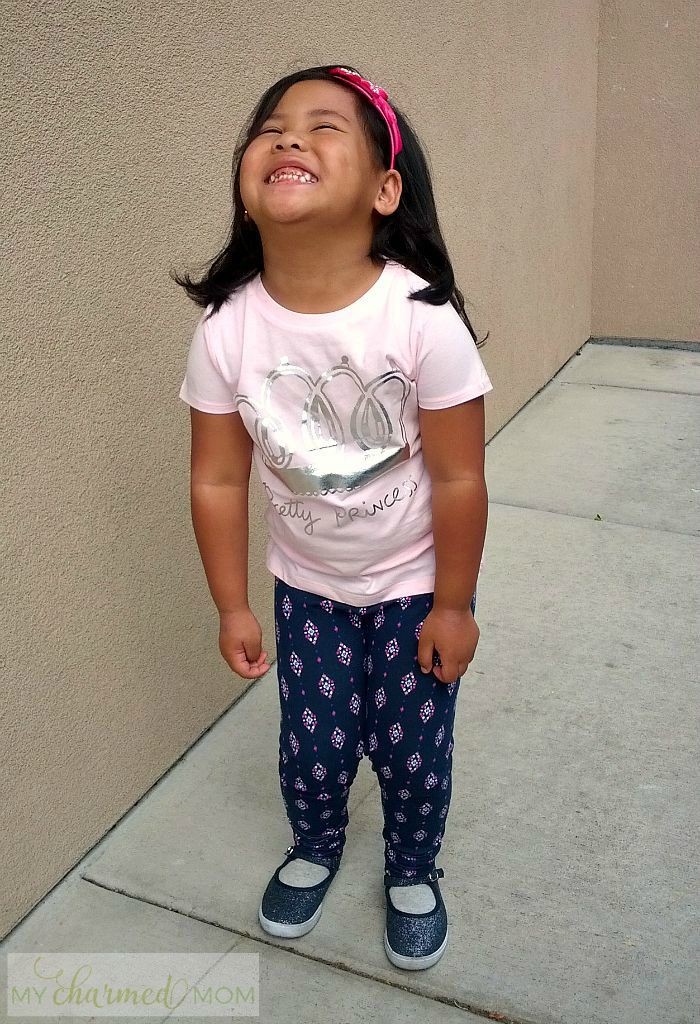 About the B'gosh Jeanius Campaign 
"B'gosh Jeanius Campaign" was created and launched nationwide because OshKosh B'gosh wants all kids to have what they need for school, from blue jeans to books!
OshKosh B'gosh has partnered with K.I.D.S./ Fashion Delivers, Inc. and DonorsChoose.org which will give customers the opportunity to make a choice to help, either donate a new pair of jeans or make a cash donation to help students who are in need this school year.
All denim donated from July 28-September 16, 2015, will be delivered to local children in need through K.I.D.S./Fashion Delivers, while cash donations will be dispersed to local DonorsChoose.org.
The Carters Charitable foundation will match all cash donations up to $50,000 and all denim donations with a new item of clothing.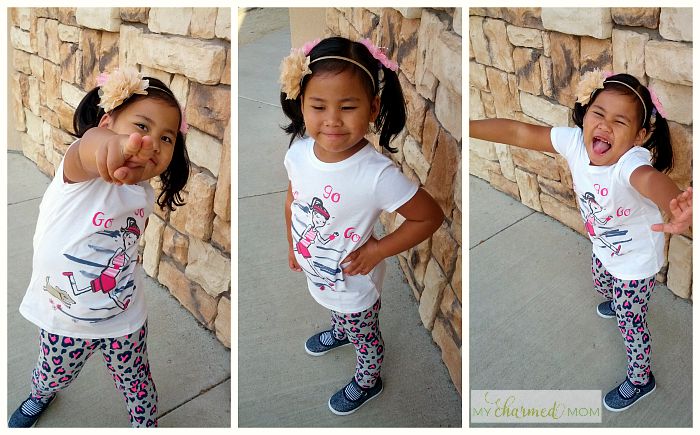 Give kids a leg up! Donate a new pair of blue jeans or make a cash donation at the register. For more information visit:www.oshkosh.com/bgoshjeanius.
Back to School Offer! 
Check out the nearest store by using this OshKosh Store Locator AND Enjoy a 25% off (with a $30 or more purchase) using the coupon below.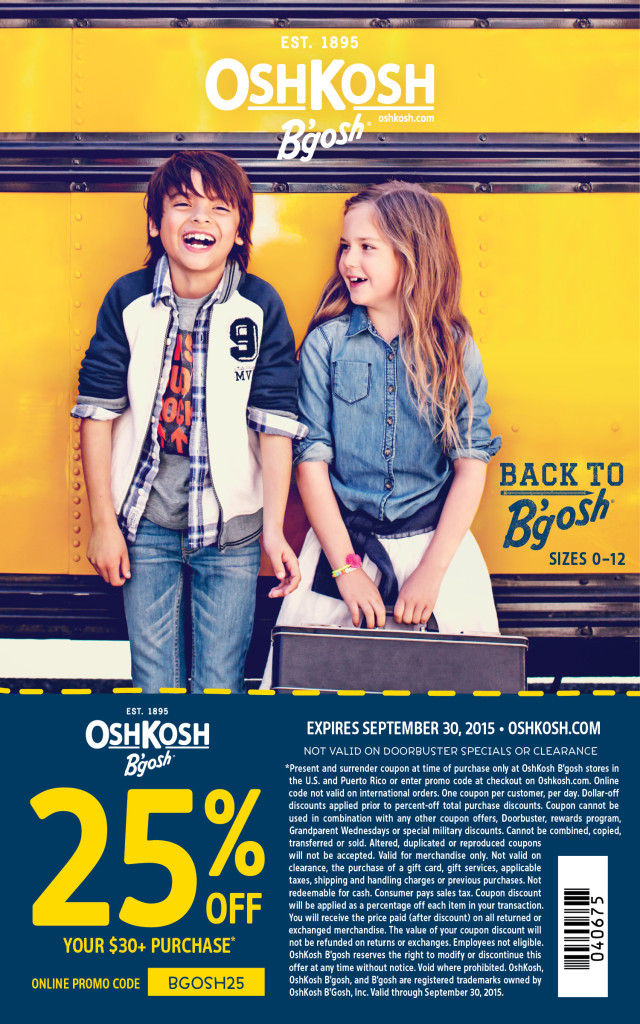 You can get ahead of promos, latest trends and more information about OshKosh B'gosh by following them on Facebook  and Twitter or by searching the Hashtags : #backtobgosh & #BgoshJeanius