San Juan, Puerto Rico, has something for everyone: beaches, historic cities, and a vibrant nightlife. And if you're looking for a hike like no other, look no further than the nearby El Yunque National Forest, a 28,000 acre tropical rain forest (the only one in the US National Forest System).
Located on the slopes of the Sierra de Luqiillo mountains, the lush foliage, waterfalls, and rivers of El Yunque offer challenges for both beginners and hiking veterans. We found the four best places in San Juan which give easy access for hikers exploring El Yunque.
1. Sheraton Old San Juan Hotel & Casino
Close to the Port of San Juan, the Sheraton Old San Juan is a great place for first-time tourists wishing to explore a bit more of the city proper before venturing into the rainforest. The Sheraton is in beautiful Old San Juan, close to the governor's residence, the Palacio de Santa Catalina, and the Cathedral of San Juan Bautista. Those looking for Puerto Rico's famous nightlife will be in luck — some of the best bars, including the internationally known Parrot Club, are in walking distance. After exhausting all that the city proper has to offer, aspiring hikers are just a 25 minute drive from El Yunque! Getting to the El Yunque from the Sheraton is a cinch — due to its location in the heart of San Juan, hikers will easily find both car rental and taxi services.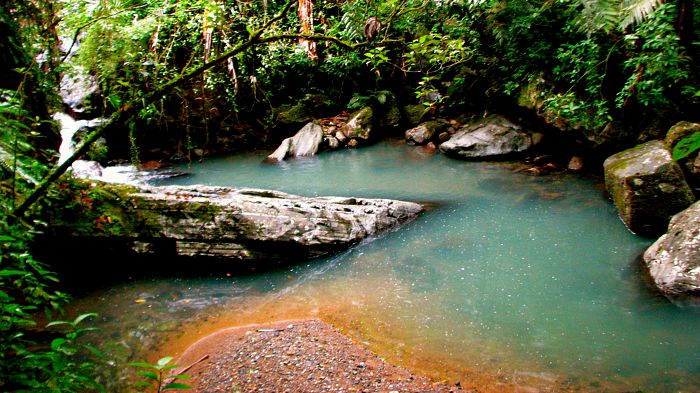 2. La Terraza de San Juan
Located about a 35 minute drive from El Yunque, La Terraza de San Juan is located right on the Port, and offers a home-like setting in a Colonial-style hotel featuring luxury amenities. Hikers looking to learn more about the city would do well to stay here as the hotel is located on one of San Juan's most historic streets. On one end is the Castillo de San Cristobal, a large fortification originally built by the Spanish, and on the other end, La Casa Blanca, a house turned museum, constructed by Juan Ponce de León, the first Governor of Puerto Rico.
3. Condado Vanderbilt
Located 30 minutes from El Yunque and minutes from Condado Beach, the Condado Vanderbilt is the perfect place for hikers wishing to get some beach time too! A 5 star hotel, the Condado would be an excellent place to unwind after exploring El Yunque – a full-service spa could certainly help you recover! The Condado's spa includes a Puerto Rican spin on a hammam (Turkish bath), and a detoxifying "clay caress-exotic outdoor experience," combining a clay body wrap with ocean views. The Condado has been helping guests relax in luxury since 1919 and was recently renovated and restored to its original glory.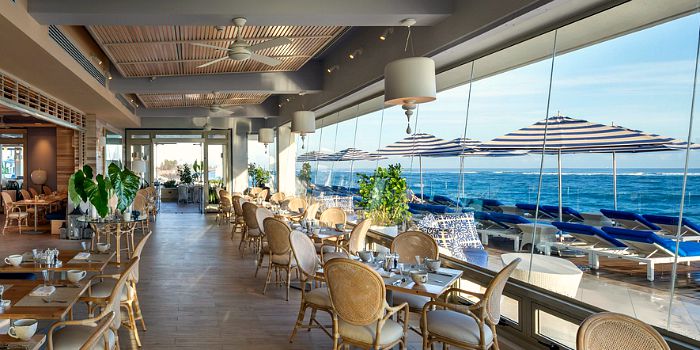 4. El Hotelito at the Rainforest Experience
For a hotel stay like no other, venture a bit away from San Juan, and stay at El Hotelito at the Rainforest Experience in the town of Fajardo. For hikers who wish to spend as much time in and around El Yunque, El Hotelito offers a chance to rest almost in the heart of the forest itself. The hotel, a comfortable and private colonial inn, is located right on the edge of El Yunque, on a 25 acre tropical flower farm. With a backdrop of colorful flowers, and panoramic views of the Atlantic Ocean, the outdoor enthusiast will view a stay at El Hotelito as spending time in Heaven on Earth.
Photo Sources : http://www.condadovanderbilt.com/, http://blog.hipmunk.com/