This shop has been compensated by Collective Bias, Inc. and its advertiser. All opinions are mine alone. #SunsOutSpoonsOut #CollectiveBias
Summer is in full blast! Our temperature here in San Jose is regular around 80 degrees. I can say that despite the heat we experience here in North California, I still favor summer over other seasons of the year. I just love the sunshine and the wind blowing my face.
More than anyone, I know that the kids are the ones who enjoy summer the best. I remember my childhood summers, when my cousins and I played all day until dusk, excited to go to sleep only to wake up again to another day full of fun.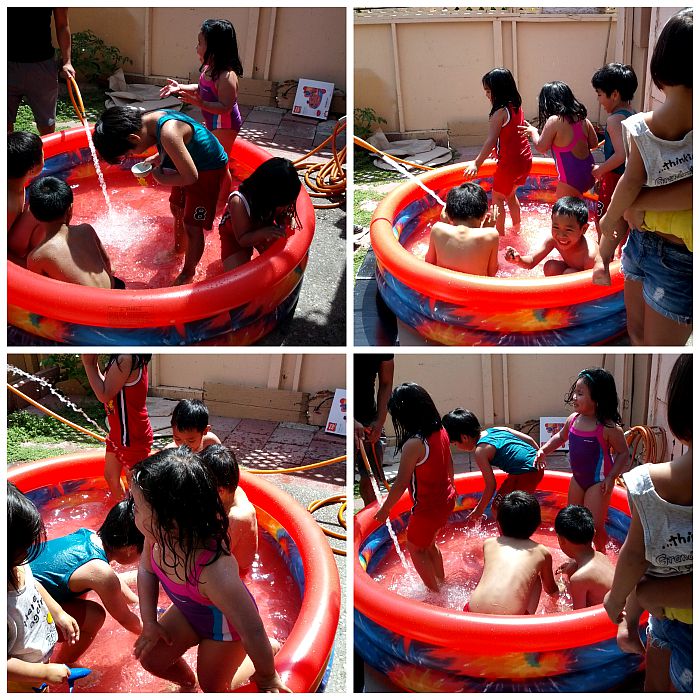 My daughter and her cousins felt the heat and requested for a fun way to beat the summer heat. Water Play! So we decided to give them a break and let them indulge not only in the water but also to a special treat, everyone's favorite-ice cream!
We went to the nearby Walmart to pick food and supplies for our water play party. While there, we were able to attend an in-store demo provided by Walmart and Blue Bunny Ice Cream.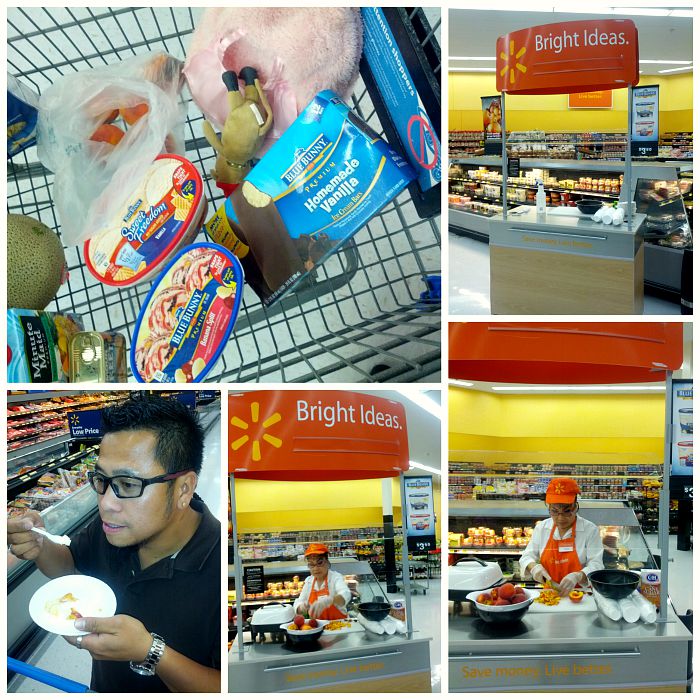 Photos : Top : our cart with our goodies and the demo booth at Walmart. Bottom : My husband, trying out the sample from the demo booth on the left photo
The demo lady made use of some fresh peaches from the produce section to top the Blue Bunny ice cream. We ended up getting fruits, Blue Bunny Ice Cream and Blue Bunny Vanilla Ice Cream Bar.
If you're going to head to Walmart, finding the ice cream is quite easy. It is located inb the frozen section together with the other frozen delights.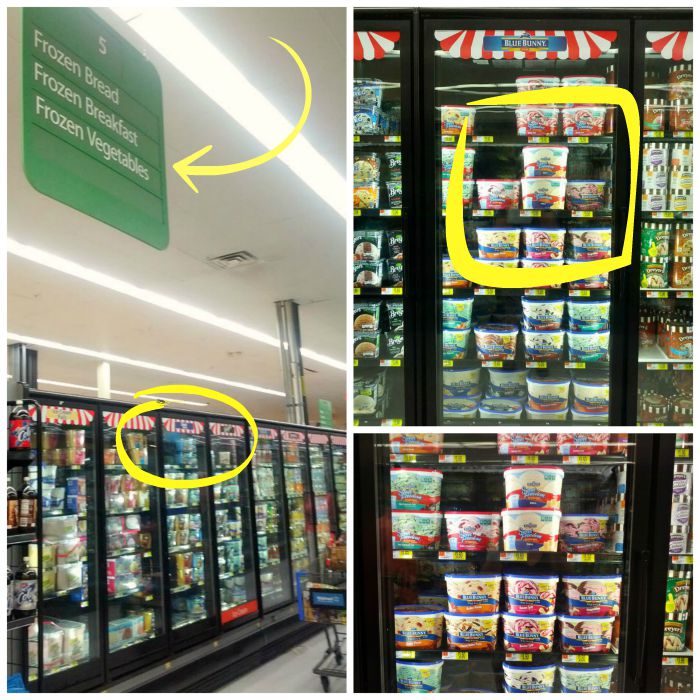 Blue Bunny Ice Cream is our family's favorite, especially my daughter's who is a sucker for ice cream . Aside from the rich and flavorful taste, I can attest to the brand's affordability.
During summer, we normally do more get togethers with pur friends. When I feel lazy to cook something to bring, we just grab a few tubs of Blue Bunny to bring over to give our friends an awesome treat.
Blue Bunny Vanilla Ice Cream with Peaches Topping
I used the peaches we bought at the supermarket to make Blue Bunny Vanille Ice Cream with Peaches Topping.
Ingedients :
Fresh Peaches
5 tbsp Brown Sugar
2 tbsp Butter
Cinnamon Powder (optional)
Directions:
Cut the peaches according to your preferred size. As for me, I made smaller sizes but for some they prefer them in slices. Just put in together the peaches, sugar and butter in a pot.

Heat until the sugar and butter melts, producing a rich syrup. At this point, you can add a pinch of cinnamon powder to add a little flavor to the mixture (but this is optional). You can actually add or reduce the sugar according your taste.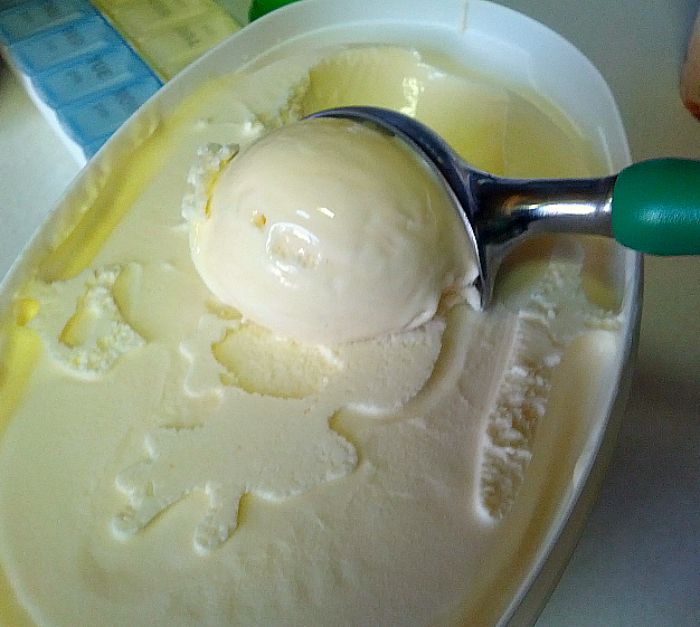 Remove from heat and cool down a little. Scoop some vanilla ice cream (or whatever flav
or you have) and top it with the peaches mixture.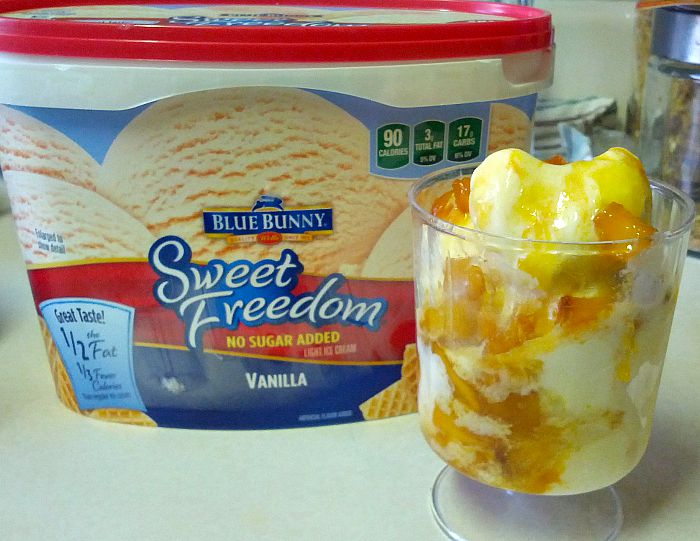 Would you agree, this is the perfect way to beat the summer heat?
Do you have any favorite cold summer treats? I would love to hear about them.