* This shop has been compensated by Collective Bias, Inc. and its advertiser. All opinions are mine alone. #NauticaforDad #CollectiveBias
Father's Day. 
It is the time of the year when we celebrate the life and give special attention to the men in our lives, our fathers. This year, I want to pay tribute to the three special men in my life, my Daddy, my one and only brother and most especially my husband. 
My Brother
I call him "KUYA" (a term of endearment in Filipino which means "older brother"). We have a 12-year age gap because of a preemie sibling in between us who did not survive.
He grew up always giving up things for me (because is older!) toys, food, opportunities etc, anything that can give me the favor.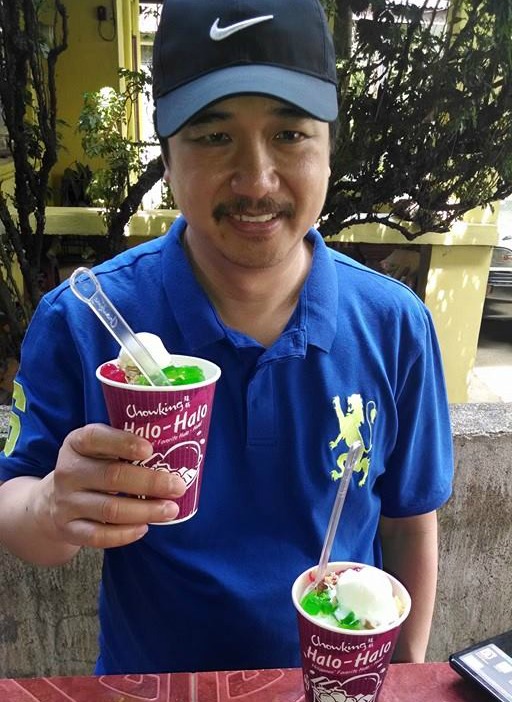 I guess we understand more eachother now that we're both parents and have a family of our own. One thing I appreciate about him is that up until now, he looks after me, the way older brothers should and I know no one can love my daughter (and future kids) more than he does as an uncle. 
My Dad
I remember, I didn't get to spend much time  with my Daddy while growing up. It is because he worked for the government most of his life and until retirement. He commutes an hour and a half to home from work everyday.
Above all this, he will never miss a chance to tuck me in and put me to sleep every night, as in every night. He provided solely for our family letting my mom take over the household while he worked. I can never thank him enough for all the hard work and all the things he needed to give up in order to give me and my brother a good future.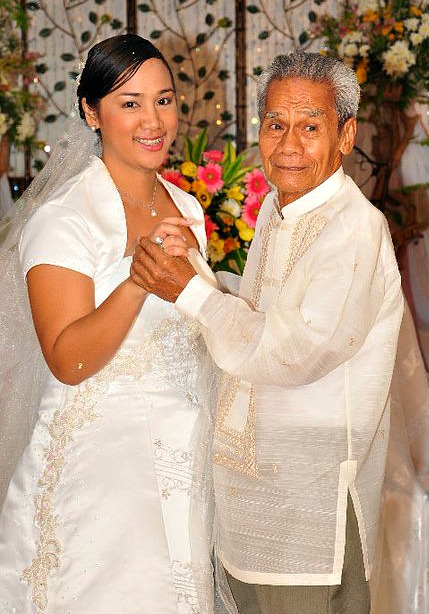 My dad is soft spoken and gentle. Honestly, I couldn't recall a time when he raised his voice to reprimand me or nag me for something I did. Never was a time that I hear him say harsh words against anyone, he was a perfect gentleman. It is from his softness that he gained my respect.
It is from his hard work that I was inspired to be a hard worker myself, he motivated me to dream, aspire and be the best that I can be.  

You know what? All I ever want is to find someone who is like my Daddy, someone who is like or who can be at least be like him, then I met my husband…
My Better Half
Mark, my husband just like any other men has his flaws and imperfections. The best thing about him is that he loves the Lord more than me. He considers himself a "work in progress" towards becoming a true disciple of God. I am very blessed for his leadership in our home and in our marriage, for his ministry in church and for bringing people to Christ. 
Our childhood and background were extreme opposites, I came from a traditional conservative family while he, from an open and modern one. Nevertheless, our childhood experiences molded us into becoming the parents that we are now. 
Just like my dad, my husband is very diligent with any work, especially with his job. I am amazed at the effort he exerts to work hard to provide for our needs, never tired, never complained. Someone dependable, someone to catch you when you fall, someone you can lean on whenever life becomes weary.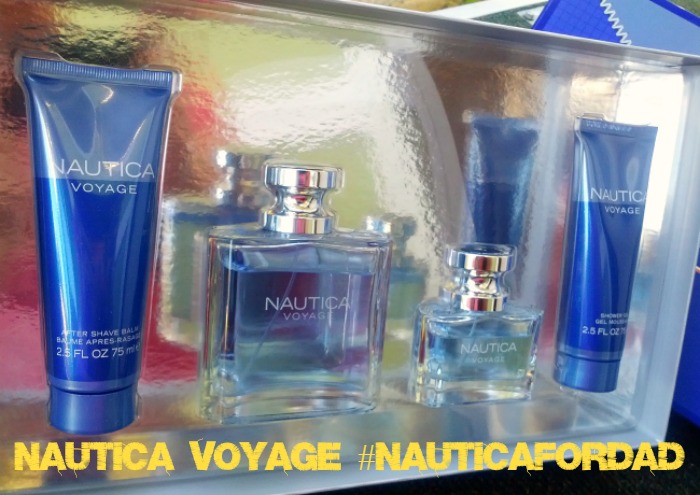 It is just but fair to treat these special men in my life on their special day to something they truly deserve. But since my dad and brother are in the Philippines, my husband gets it all!
And so for a treat, our family went to Macy's and looked for something that will surely bring a delight and a smile on his face. We found the aisle where all the good stuff are located. There are actually a lot of options for Father's Day gifts from perfumes to shirts and other accessories for men.
Then we looked for Babe's favorite, Nautica perfumes ( I gave him the same brand last Christmas).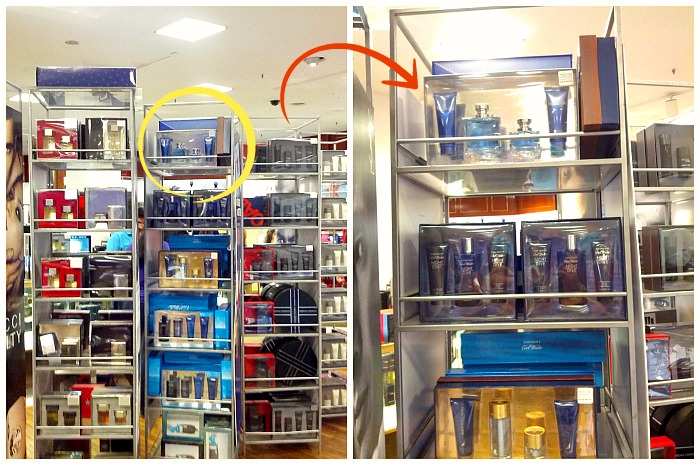 This time we bought the Nautica Voyage as his gift. We found a gift set which includes : 3.4 oz Eau de Toilette, 2.5 oz Aftershave Balm, 2.5 oz Shower Gel, and 1 oz Eau de Toilette. Originally a $128-value, this deluxe gift set is only $65.00. He loves having afterhsave as a gift because he never buys it for himself. If your partner loves aftershave as gift too, here are some five senses gifts recommendations! Remember to choose something you like too because you're the one who has to smell it!

This gift set can be bought at Macy's.com.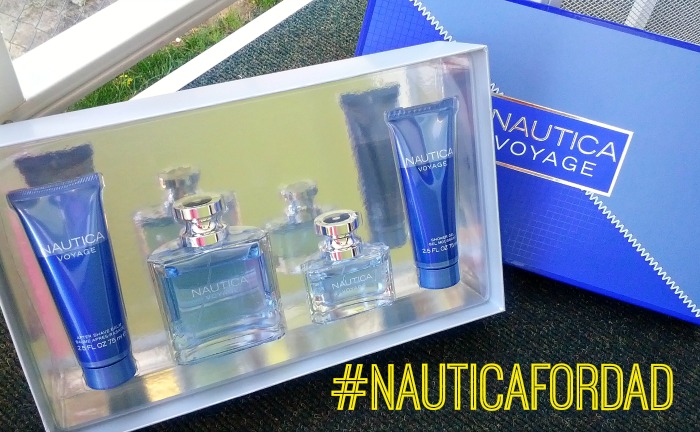 Nautica Voyage has this fresh, cool and aquatic scent which is very classic and masculine. That also is the reason why it makes us my husband picks it over and over again above other scents.
As the name suggests, it symbolizes a man on a journey, one who challenges himself beyond his normal boundaries-fit description for the man in our lives!
Abd oh the smile on his face!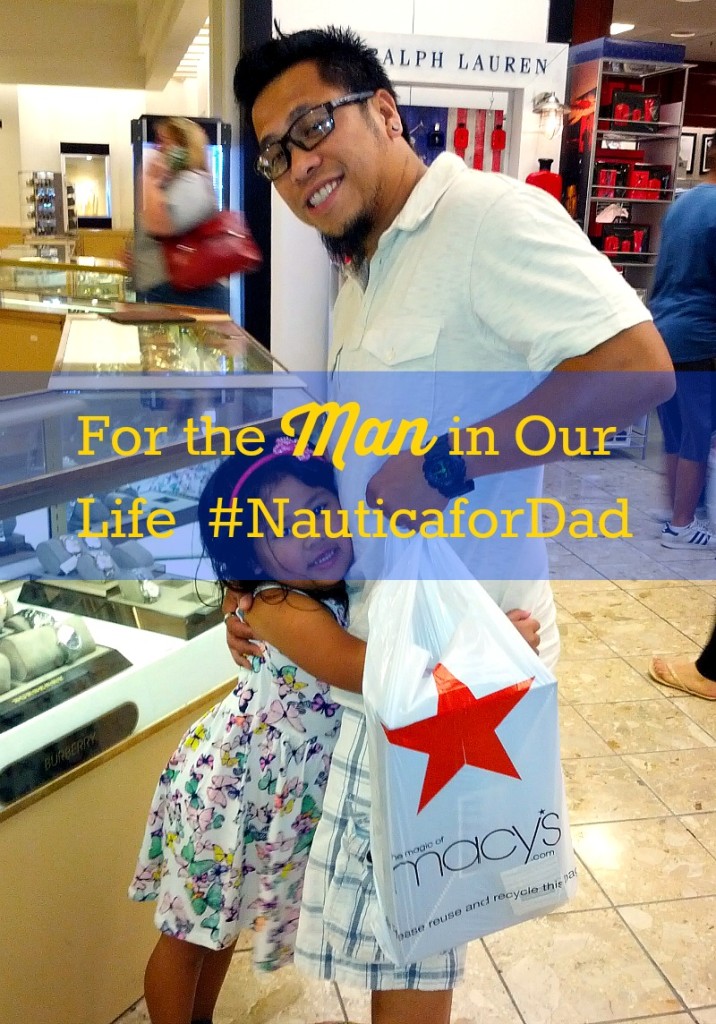 Special Treat for Dads!

Enter the giveaway below for a chance to win the following prizes. Winners must be 18+
1 Grand Prize Winner will win a $4,000 Cruise Vacation Package
5 Second Place Winners will win a Nautica Men's Fragrance Gift Package
Check out Nautica's Social Hub for more information about products and promotions and their social media accounts :
Facebook: https://www.facebook.com/nautica
Twitter: https://twitter.com/nautica
Instagram: https://instagram.com/nautica/
It is just but once a year that dads get this special day, right? We can go ahead and pamper them on this day (just this alone, right ladies?!)
What are your plans for Father's Day? What gift ideas do you have?