* I was sent SinfulColors Valentine's Day Collection nail colors for purposes of evaluation, however all thoughts expressed in this post remain unbiased.
Heart's Day or as commonly called Valentine's Day is a day I always look forward to. It may be because of the romantic idea the day itself connotates. I love seeing shops, supermarkets, malls, restaurants all adorned with hearts and cupids and almost everything in decor is in pinks and reds.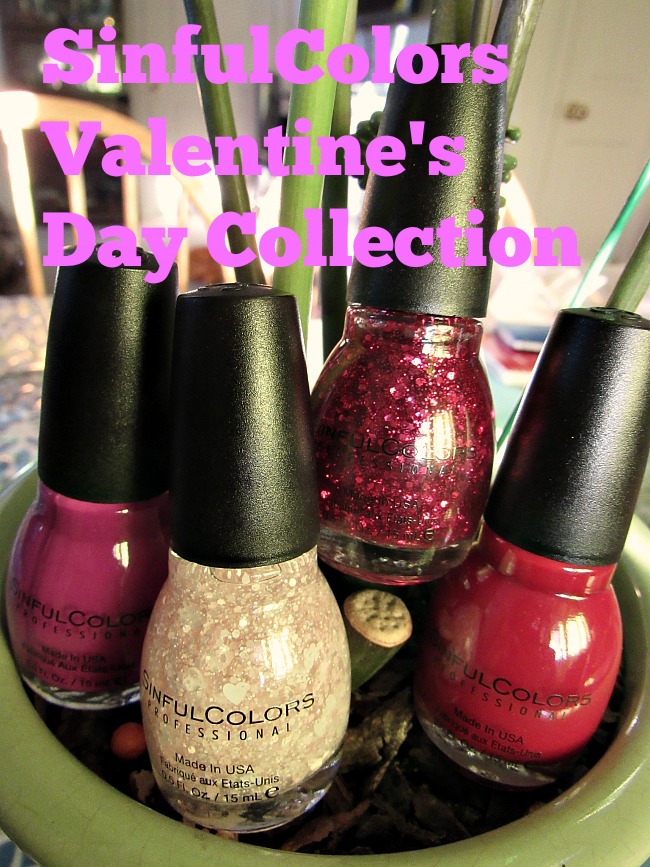 And speaking of reds and pinks, SinfulColors sent me samples of their 2015 Flirt with Hearts Valentine's Day Collection. Included in the collection is an array of eight sensuous hues which are guaranteed to make your hearts flutter.

The SinfulColors Flirt With Hearts collection includes:
24/7
Daredevil
Decadent
Dream On
GoGo Girl
Love Sprinkles
Pinky Glitter
Rise and Shine
I like this collection since I am fond of the 'red family' nail color, I don't know but find it feminine and powerful at the same time. Among the choices, I have selected Love Sprinkles, Gogo Girl, Dream On and Decadent.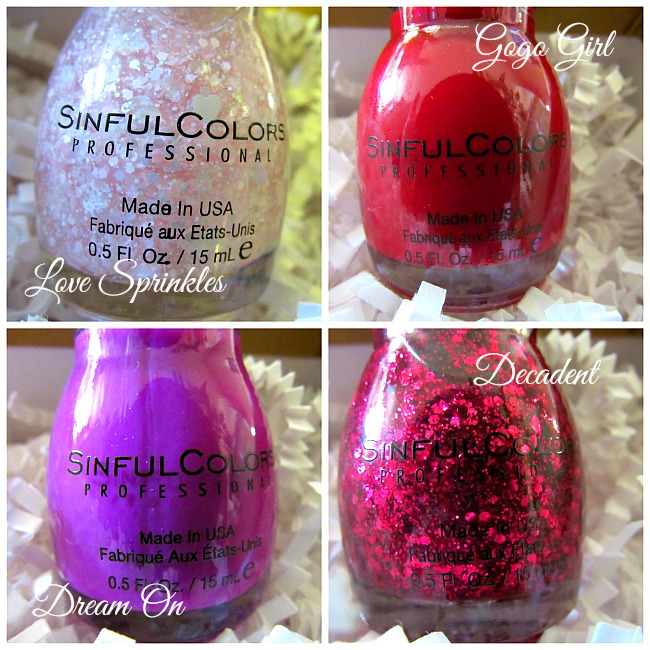 Verdict :
This collection actually is so girly. I like the shades that I have chosen.
Love Sprinkles is bubble gum pink gleaming with white hearts and flecks of glitter, which is quite new to me since it has white heart glitters which can be a good option for nail design . This one made me excited, not only me but my 4 year old daughter who loves "sparkles" on her fingers.
Gogo Girl has the sleek and sexy candy-apple red color which is very timely especially for Valentine. I see its shade as very powerful and full of energy, very vibrant.
Dream On is a brilliantly induced boysenberry which just falls in between pink and purple. I see this one to be very subdued and if you are the type who prefers other colors away from too much pink or red, this is the color to choose.
Decadent is a dazzling red with metallic flakes which is simple yet captivating. In fact I got praises from friends who have seen me wear it (as shown from phot below).
The good thing about the colors I have chosen is that they can be combined. The ones with sparkles can be applied on top of either the plain colored, adding design and texture.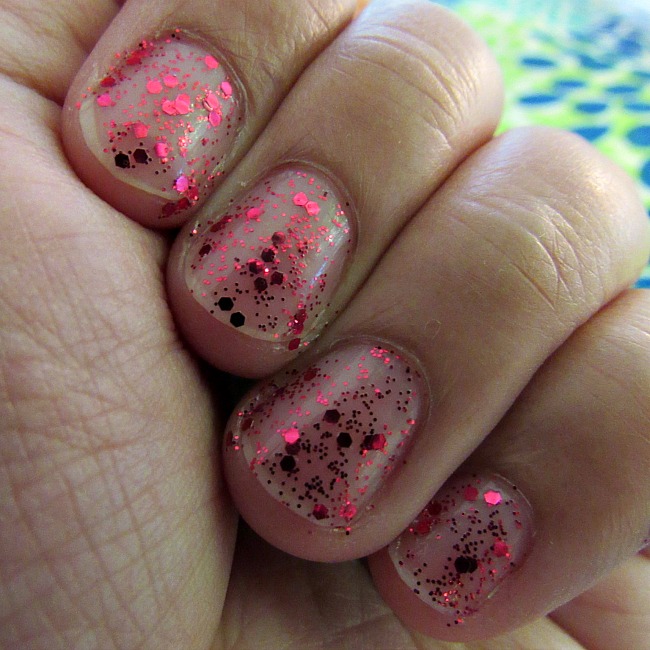 The SinfulColors Flirt With Hearts collection is amorously appropriate for the biggest date night of the year or anytime you want to add a touch of flirty fun to your manicure.

Channel your inner Cupid this Valentine's Day with the SinfulColors Flirt With Hearts collection.
PRICE/AVAILABILITY:
The SinfulColors Flirt With Hearts collection is available for $1.99 each at Walgreens, Rite Aid and other mass retailers this February 2015.
Follow SinfulColors to get updates and follow what's the latest trend in nail color.
Website : SinfulColors.com
Facebook: facebook.com/sinfulcolors
Twitter: twitter.com/SinfulColors_NP
Instagram: instagram.com/sinfulcolorsprofessional