The classic V-shaped magazine organizer has long been a staple piece of accessory furniture in the home. Simple construction and a handy size make them perfect for neatly organizing periodicals and other print items while also keeping them easily accessible.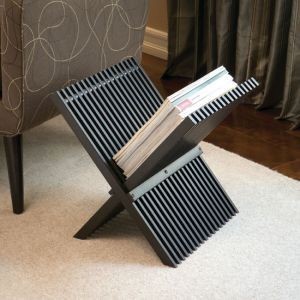 photo soyrce : https://www.sevilleclassics.com/
Contemporary magazine racks come in a dizzying array of sizes, shapes, and materials, but the stylish simplicity of the time-honored V-shaped rack–and its convenient folding design–have maintained the popularity of this iconic organizer. While perfect for periodicals, this ingenious little piece of furniture also makes a great ad hoc piece for any space in the home that needs just a little extra organization.
1. Cradling Craft Materials and Books
These small racks are the ideal size for setting next to your coziest knitting chair or incorporating into your home crafting corner. In addition to holding your current collection of tutorial texts and pattern books, these small organizers can help you keep your in-progress projects close at hand–and neatly tucked away.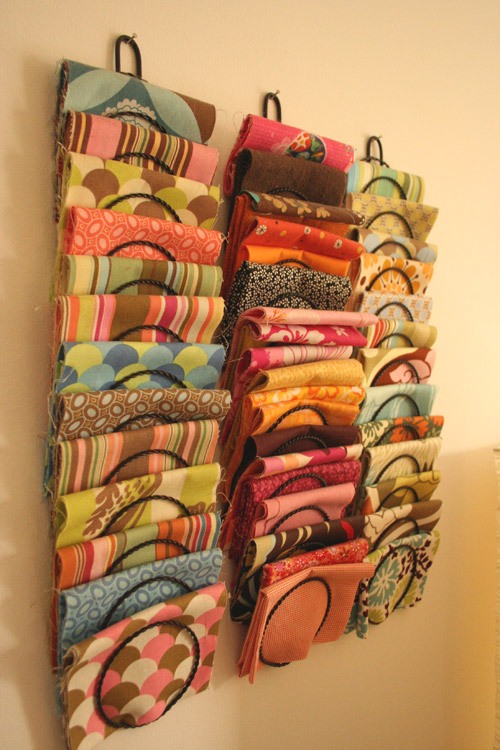 photo source : http://www.homedit.com
2. Kitchen Cook Book Caddy
Whether you have just a few old reliable books or an entire library of recipes and culinary guides, folding racks are great for keeping your current kitchen manuals handily visible–while protecting them from water, wear and staining.
3. Kid Coordination
Magazine organizers make a great small-scale solution for kid spaces and children's rooms. As well as being perfect for storing comic books and softbound texts, a magazine rack can provide a simple way to keep track of crucial school texts, library books, and even pending homework projects. Even if the rest of your child's room is complete chaos, a small rack set aside to house the essentials can help maintain a little piece of organized space–and hopefully bring an end to frantic last-minute searching for important materials.
4. Elegant Entryway Umbrella Storage
Leaving behind conventional uses for a moment, folding magazine racks can also make a nicely understated choice for housing entryway umbrellas. Make sure to choose an organizer with an open-slat design that will allow wet fabrics to dry quickly, as well as waterproof materials to prevent warping, staining, or rusting caused by excess moisture. Many modern stands employ a convincing wood composite that looks just like classic hardwood, but will not be prone to warping, rot, or water damage.
5. Easy-Access "To-Do" Rack for the Modern Office
Kids are not the only ones who could use a little extra help keeping track of their current must-do projects. Folding magazine racks make a great open-air option for keeping your time-sensitive papers visible yet organized. Small enough to stow just next to your desk space and open enough to make sure that you do not lose track of anything, magazine racks make a good alternative to desk organizers that take up valuable surface workspace.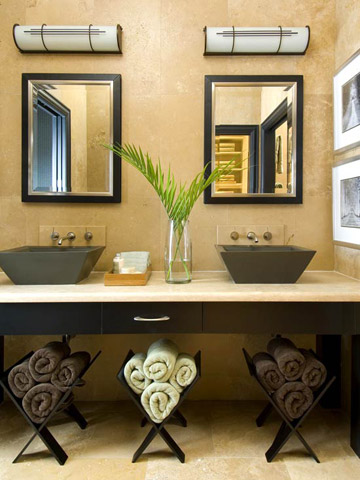 photo source : http://www.homedit.com/
An Adaptable Classic
From the living room to the kitchen, kids' rooms, office spaces, and entryways, this classic organizing piece has a simple chic and remarkable adaptability. While even compact bookshelves can take up excess space, these small racks are equally at home on the floor or on the counter–and when not in use conveniently fold up for easy, no-nonsense storage.