* I received a Rickshaw Bagworks Houndstooth™ Grocery Tote for purposes of evaluation, however all thoughts expressed are my own.
The Bring Your Own Bag ordinance began in San Jose on January 1, 2012. The bag ordinance prohibits single-use, carryout plastic bags provided at checkout by all San Jose grocery stores, convenience stores, hardware stores, pharmacies, as well as local, national, and mobile retailers. There is a $0.10 minimum charge for a paper bag at all retail stores thus shopping with a reusable bag is the best choice in terms of reducing litter and conserving our natural resources.
As more cities pass ordinances to ban the use of plastic bags is actually the prime reason why Rickshaw Bagworks, a San Francisco-based bag company conceptualized the Rickshaw Performance Houndstooth™ Grocery Tote, that is to sustain the environment by reusable bags.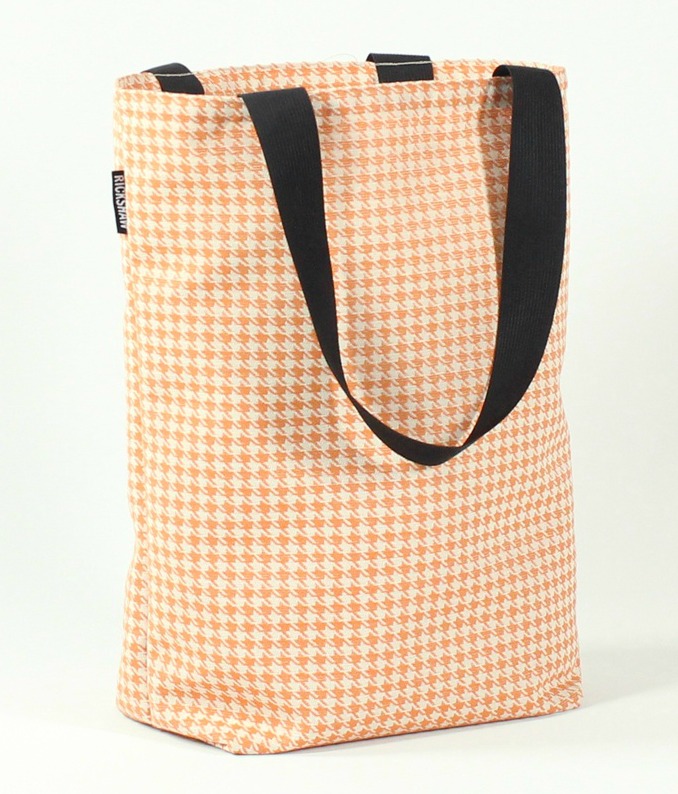 The rugged and reusable Performance Houndstooth™ Grocery Tote is so versatile since it can be used whether at grocery stores and supermarkets. You can also bring it for a weekend trip to a farmer's market (and flea markets too!) and for a mom like me who always bring a lot of stuff for my toddler it can be an everyday errand bag.
This classic grocery tote has dimensions that offer a perfect combination of form and function. It has elongated shape and long handles that provides ample room for groceries but stylish enough to be thrown over your shoulder as a casual day-bag. I like that it is so roomy and can contain a lot of (even heavy) stuff.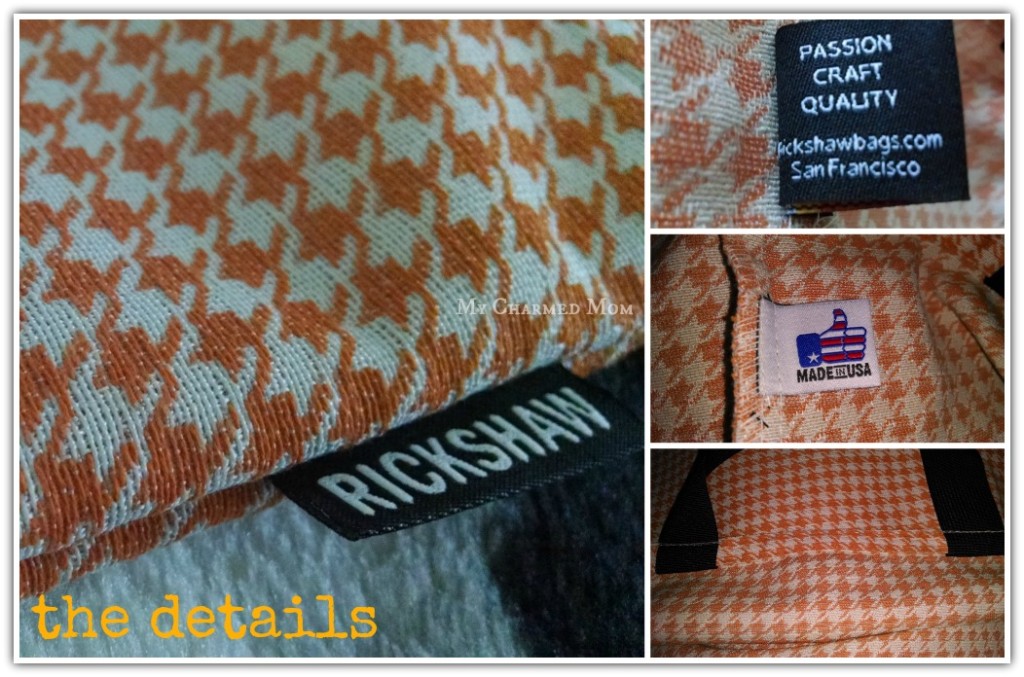 This high performance bag is made from recycled beverage bottles which makes it super durable, in addiition to being machine washable. Rickshaw Bagwork's signature RPET Performance Houndstooth is inspired by the famous woolen textiles of Scotland and Ireland which was redesigned modern for mobility and made in 100% recycled polyester, with a high-tech, eco-friendly, stain-resistant coating.
Each Rickshaw Performance Houndstooth™ tote bag is cut, sewn and woven exclusively in San Francisco (proudly USA-made).
Where to buy?

Rickshaw Bagworks Houndstooth™ Grocery Tote is available at http://www.rickshawbags.com/ at a reasonable price of $39.00 and at selected retailers in some key cities not only in the US but all over the the world (see fulll list).
You can also follow Rickshaw Bagworks and check their products in their social media channels : Facebook | Twitter | Vimeo | Flicker