* MedicineGear.com sent some Slim Traveller Pill Boxes for review so that I can share my thoughts to my readers, however all thoughts expressed are my own.
Have you experienced some discomfort during travelling like an unexpected headache or nausea and you didn't bring any medicine? At times like this I feel off guard for not being able to bring such travel necessities.
Here's a product that is so stylish you wouldn't mistaken it to be a pill box, the Slim Traveler Pill Boxes.
I was sent 4 little boxes with stunning colors : Cherry Red, Classic Black, Caribbean Blue and Misty Grey.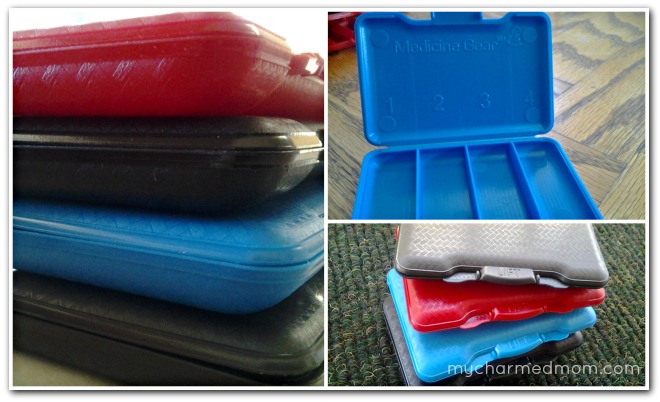 MedicineGear.com is poised to provide the world's GOers' and DOers' with the cool and necessary medical supplies they need! Medicine Gear is a crazy exciting start up division of A-Innovations, Inc. of Northern Utah, a creative product development company since 1998.
These Slim Traveler Pill Boxes are definitely not your average bulky weekly pill organizer. It is as small as a credit card and thin as a smart phone which is unlike the ordinary ones. Its slim design will make it perfectly fit in your pockets, purses, backpacks, and luggage.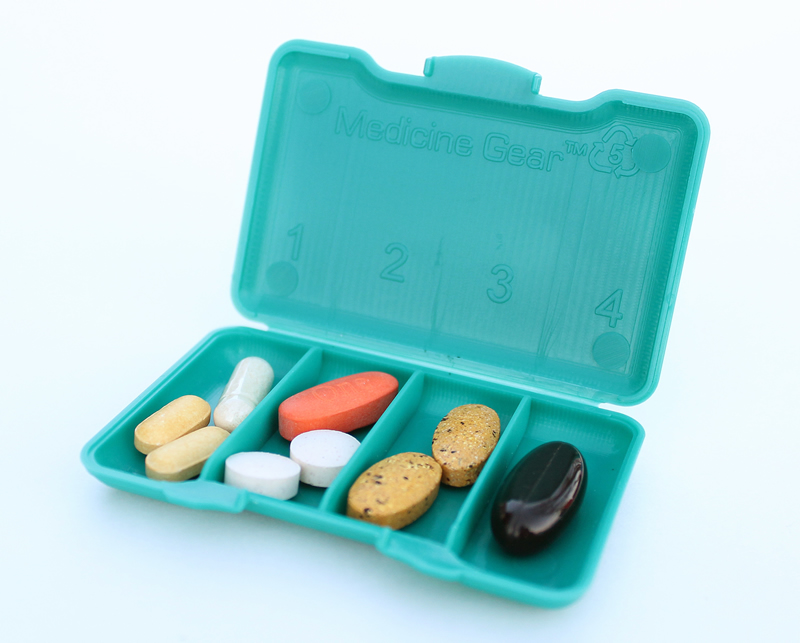 Now you can carry your pills and vitamins comfortably.
Slim Traveler Pill Boxes are made from super durable materials and designed with a modern edgy look and a carbon fiber texture that can withstand an active lifestyle. Its thin design can fit in any small space and its curved front feature makes pills and vitamins slide out easily.
For me these small and cute boxes are very convenient, holds the things you need most, right at your fingertips.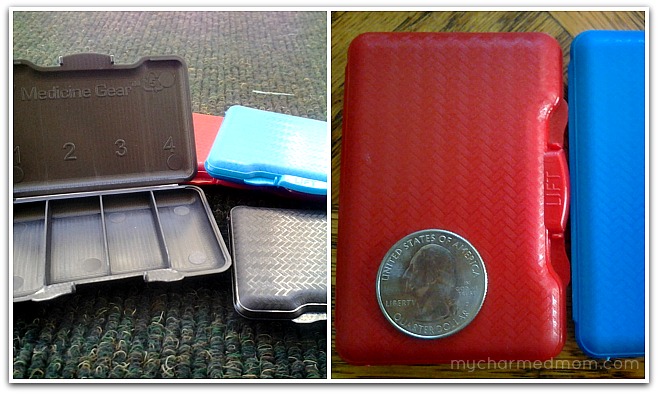 Let me just mention a few uses of these slim pill boxes (but let me remind you that its use is not limited to these) :
Carrying pain relievers, cold pills, vitamins, and even a nibble of chocolate or gum
A weekend getaway with a small variety of pills you might need
A daily pocket traveler
Keeping Aspirin in your car to help that headache, when you're stuck in traffic
Store pain relievers in your golf or gym bag for those sore muscles
Keeping up on your vitamin regimen
Overall, the Slim Traveler Pill Boxes has endless uses and will make a perfect gift, giveaway or stocking stuffer because everyone can find a good use for it. It is versatile and stylish at the same time.
Where to buy?

Slim Traveler Pill Box now available at Medicine.Com for $2.99 each and is available in different colors and packs to save you money!
The good news is that MedicineGear.Com charges no sales tax and offers free shipping (charges will be added at check out for all orders in Continental US).