I have received information and products from McNeil Consumer Healthcare Division of McNEIL-PPC, Inc., the makers of TYLENOL®. The opinions stated are my own. This is a sponsored post for SheSpeaks.
SMILING IT FORWARD™ to Children's Health Fund
As moms we all want the best for our kids, first and foremost concern is their health. I am a stay at home mom and the most I can do is prepare healthy food for my daughter everyday. As a growing kid (turning 3 in January), she needs all the vital nutrition to maximize her full potential.
I know that most of us feel low in spirit whenever our kids get sick, but sickness is inevitable. My daughter never had a major sickness except for fever. Whenever she is down with flu, I cannot wait until she will be back to her usual energy and vibrance. I cannot wait until she plays with her toys, to see her smile again…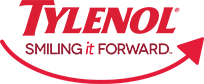 Children's Health Fund
Twenty-five years ago, many children lived in poverty and kids across the country struggled as their performance in school was affected due to different medical conditions that weren't attended to. The innovative solution was easy – "medical clinics on wheels".
The belief that "every child deserves to be healthy" is the reason why singer and songwriter Paul Simon and Dr. Irwin Redlener, a pediatrician decided to put up Children's Health Fund, an organization well-known for its mobile medical clinics that provide healthcare services to underserved children throughout the U.S.
Today, Children's Health Fund's fleet of 50 medical mobile clinics brings health care to sick children in dozens of rural areas and disadvantaged urban neighborhoods nationwide. These clinics offer low-income families a better alternative than the emergency room.
SMILING IT FORWARD™
TYLENOL® is joining Children's Health Fund to bring more smiles to children through the
SMILING IT FORWARD™
campaign which
started in September and goes until January 31, 2014. By
sharing a photo that makes you smile at SmilingItForward.com, TYLENOL® will
make a $1 donation to Children's Health Fund, helping to ensure a doctor's visit
is always within reach for children in need.
It is THAT easy to bring a child's smile back. For my participation in the SMILING IT FORWARD™ movement, I uploaded this photo of my daughter which always make ME smile :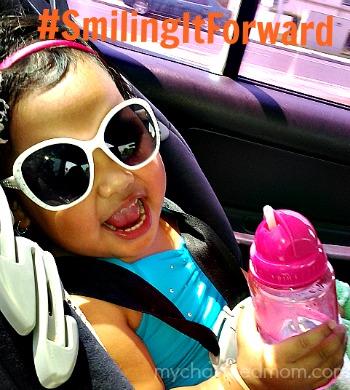 Moms, come on and join me, as I have joined
How I Met Your Mother
star and social media mother of two,
Alyson Hannigan
in giving the smile back to a lot of kids through helping the Children's Health Fund.
Between September 17, 2013 and January 31, 2014, McNeil Consumer Healthcare Division of McNEIL-PPC, Inc., the makers of TYLENOL®, is inviting anyone 18 and older to share a photo that makes them smile on SmilingItForward.com. Each photo approved & shared will trigger a $1.00 donation from TYLENOL® to Children's Health Fund, with a minimum donation of $75,000 and a maximum donation of $100,000. Review Terms and Conditions for complete program details. For information about Children's Health Fund, visit www.childrenshealthfund.org