I am a member of the Collective Bias® Social Fabric® Community. This shop has been compensated as part of a social shopper insights study for Collective Bias and their client #FreshFinds #CBias #SocialFabric
The Holidays are almost here. I am quite excited since this is going to be our first in our new home. As early as now, I am already planning our menu for the Holiday meal. For Thanksgiving, my father in in law usually does the turkey and so I am left to do the main dish for our Christmas dinner. Ham is a common staple in the Filipino table during Christmas and so I decided to create a simple recipe with ham.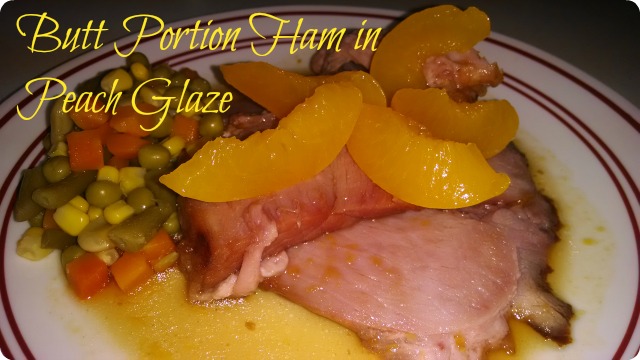 I went to Lucky Supermarket over the weekend to see what I can find for the recipe. Aside from that I learned about the upcoming great deals they will have just in time for the Holiday season.
Lucky will have a Buy One Get One (BOGO) Free Sale running from November 13 thru November 26 on any of the following mix-and-match items:
Riverside or Honeysuckle White Frozen Turkeys
Cooks Ham Portions
Master Cut Beef Cross Rib Roasts
Pork Shoulder Roasts
Honeysuckle Turkey Breasts
Take advantage of this offer and save big especially on Thanksgiving! You can actually check out other creative ideas thru Fresh Finds.
---
Butt Portion Ham in Peach Glaze

Ingredients
3 cups peach nectar/preserve
1 (1-inch) piece ginger, smashed
1/2 lemon, juiced
4 cloves garlic, smashed
1/4 cup Dijon mustard
1 cup brown sugar
1 Cook's portioned ham
3 whole peaches
Directions :
– Preheat oven to 350 degrees F.​
– In a medium saucepan, simmer together peach nectar, ginger, lemon juice, and garlic cloves. Simmer for 20 minutes.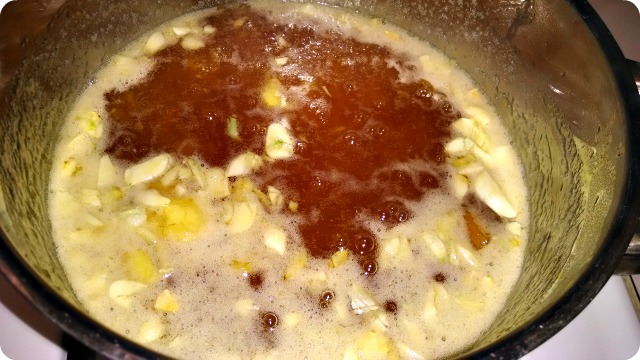 *Optional : Strain out ginger and garlic. (In my case I decided to include everything)
– Prepare ham for glaze. Rub Dijon mustard and then brown sugar on the ham.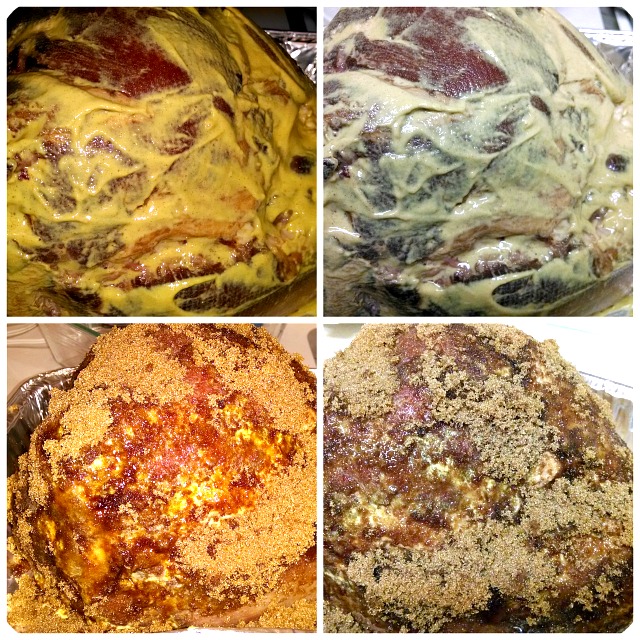 – Pour glaze on bottom of pan and throw in sliced peaches for additional peach flavor.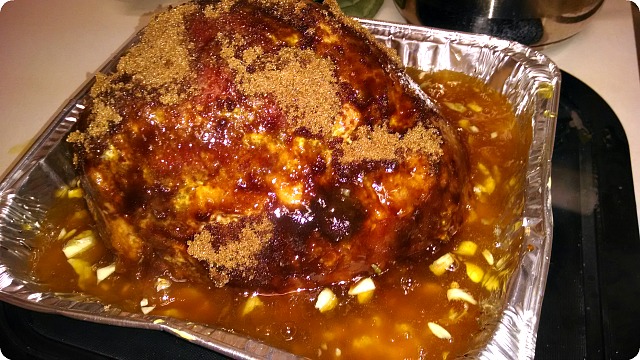 – Place ham in oven for 1 1/2 hours. Every 10 to 20 minutes glaze ham with the glaze from bottom of pan to keep moist.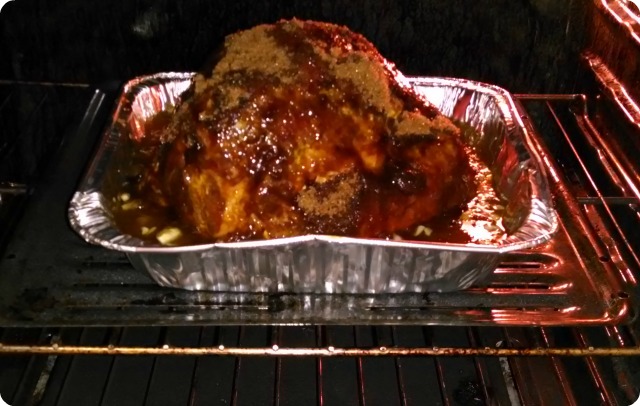 Finished product :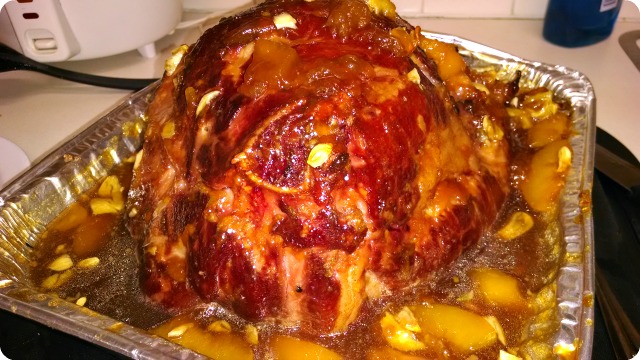 Note : You may want to use cornstarch to thicken the sauce. Take out the ham and place in a platter then simmer the sauce and add cornstarch mix ( 1 tablespoon corstarch plus 1/4 cup water). Mix until desired consistency is attained.