From Spring Break and summer vacation to long weekends, college students have many opportunities for travel. In fact, you really don't need much of an excuse to head to one of these destinations. With affordable prices and unforgettable attractions, there are many things for a college student to enjoy.
Panama City Beach, Florida: For a Sunny Spring Break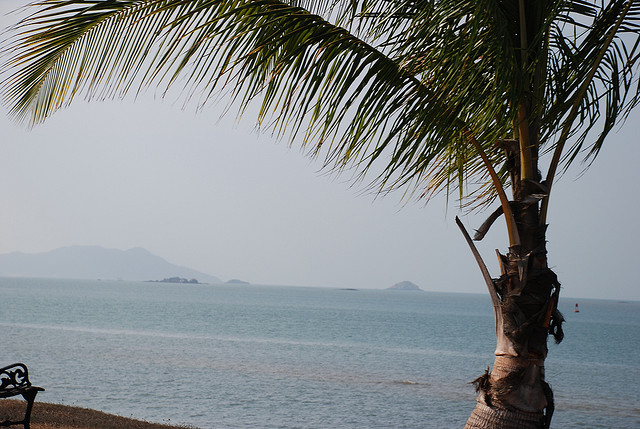 Image via Flickr by DoctorWho
Panama City Beach is a top Spring Break destination for students looking for sun and fun. Hotels and motels along the beach are affordable on a student budget. You might also be able to save some money if you can find any affordable student houses for rent, in which you can stay, while you are there. The beaches offer plenty of free activities. Panama City has 27 miles of oceanfront, so you're never far from the warm Gulf waters. Whether you fill your days with watersports or lounge on a comfortable beach towel for the duration, you're sure to return home with great memories.
Lake Havasu, Arizona: For Outdoor Recreation
If you need a chance to really unwind and relax for a bit, Lake Havasu is the ideal destination. Forget about term papers and exam schedules and indulge in a weekend of hiking, horseback riding, or off-roading. Lake Havasu itself provides opportunities for boating and fishing if you prefer to spend your time on the water. Buckskin Mountain State Park and Cattail Cove State Park both offer campsites, so students on a budget can pitch a tent and settle in for an extremely low-cost retreat.
Los Angeles, California: West Coast Fun
If you're hitting the West Coast, Los Angeles is a diverse destination with lots of options for visitors. Enjoy some sun and sand at Venice Beach, take a tour of Hollywood's famous sights, or go window shopping on the infamous Rodeo Drive. If you can afford a splurge, unleash your inner child at Disneyland. Sports fans will want to grab some Los Angeles Dodgers Tickets while in town, of course, because this team plays some unforgettable games.
Niagara Falls, Ontario: For Variety on a Budget
Sightseeing around the falls and hopping aboard the Maid of the Mist are some of the classic options at Niagara Falls, but this diverse area offers much more. College students can enjoy casinos, wineries, a busy nightlife, and a drinking age of just 19 across the border in Canada. Oenophiles should plan a visit during one of the city's many wine festivals. Events take place in January, June, and September. Accommodations are notoriously cheap, so budget-minded guests can enjoy a visit without breaking the bank.
Las Vegas, Nevada: Affordable Excitement and Action
Las Vegas has all the thrills and excitement that college visitors love, but the price tag is still impressively manageable. Affordable hotels are easy to find, especially for adventurous last-minute travelers who don't mind booking at the very last minute. Experiencing the strip and exploring some of the hotels and casinos in Vegas won't cost you a penny unless you're drawn into the gaming scene. The omnipresent buffets in this city ensure you're never hungry. Also if you want to make the most of the Las Vegas nightlife you could look into one of the best fake ID sites and get into the spring break spirit in style!
Make the most of your free weekends and vacations with these top destinations for college students. A little time away could give you just the refresher you need to come back to class recharged and ready to hit the books.