Your sofa can be the focal point of your living room. It can determine the style of your home and even where you place items like your television, lamps, and tables. So making the choice over the right sofa for your needs is one of the most important decisions you will make when decorating your home. It is because of this, that we all need some help and advice when making our decision. Part of the decision involves your own personality and tastes, but these handy tips for picking the right sofa can also help you out:
First and foremost, sofas are expensive – it is that simple. They will be one of the most expensive items of furniture that you will buy. Don't panic, though, as there are two important points to remember; they will last you for years to come, making a sofa a great investment for the future. Secondly, they can be acquired in a variety of ways from paying outright to using finance.
Buy now pay later sofas
are the first form of finance to consider. This will give you access to your chosen design and sofa of your dreams without having to pay for them upfront. Along with this, there are also options available for credit accounts, where you will pay for your sofa at a set amount each week. Obviously for this form of financing, you will need to keep on top of the payments as it can influence your credit history.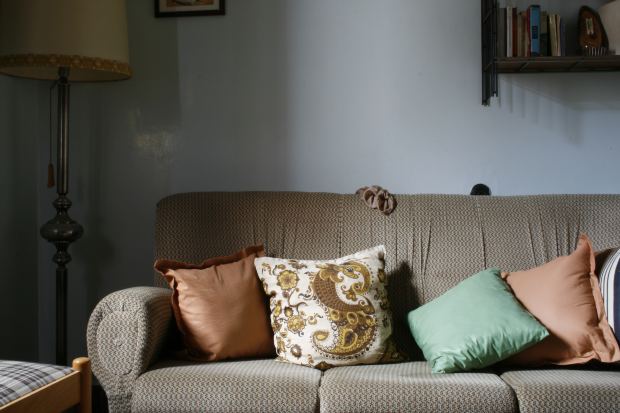 Know how your sofa will be used
Once you have decided how you will pay for your sofa, you need to think carefully about how you will use it. It may seem like an odd point to consider, but the style you go for depends on this answer. If you and your family love to sit around the TV in the evenings, all comfortable and cozy, then you will want a big enough sofa to fit everyone on. If you are choosing a sofa to go into a formal room within your home, then you will most likely be looking at fashion over comfort. As it won't be used very often, how it looks is probably far more important. Consider material and who will be using the sofa too. For example, a leather sofa is easy to wipe down if anything spills, but you'll need to head to somewhere like URAD leather care to maitain it's shine and suppleness. On the other hand, fabric is warmer so great for cuddling, but can stain or pull if you have pets.
Also, many sofas are now multifunctional, turning into beds, having storage in the arms and including fold out footrests. Knowing how you will the use the couch can help you determine if it needs to have more than one function.
Sofas come with certain aspects, such as removable covers for washing, removable pillows, under seat storage and so much more. With so many options, it can be difficult to make a decision, so why not click here for Littlewoods Fabric Sofas and view their range to get an idea of what's available. The shape, legs, back support and pillows all need to be considered with regards to your current lifestyle. For example, if you have small children then you may not want to have removable items and you may opt for high off the ground legs for safety reasons. If you live in the countryside, where your sofa gets dirty quickly, you will want to be able to remove everything for washing.
Once you have all this information, all that is left is to decide on the look of your sofa and this comes down to you and your personality. Enjoy!