If you are a mom like me who has a curious toddler, you might be always thinking of keeping your home safe. As for my experience, my daughter is always on the lookout for things to discover and explore. She tries to peep in small holes and tries to open our drawers especially in the kitchen.
It is a good thing though that we have 22 drawer slides here and there attached to our cabinets, in that way, they are easy to operate and there are no major maintenance or adjustment to worry about.  The extent of how far we can open them can be adjusted according our preference. This way it is safer if there's a toddler at home, he cannot rummage through the full contents of the drawer (provided that your home isn't child-safe).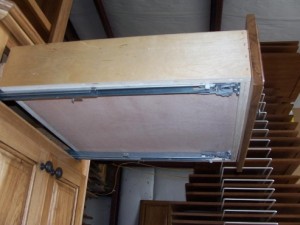 In short, they just work as they should without any headache. If you happen to need to replace one or all of the slides on your kitchen cabinets, these slides are a nice and inexpensive way to go.