Home decorating can be quite expensive, but it doesn't necessary have to be. The use of imagination and creativity will really take you a long way and a whole lot of savings.
I have mentioned before that we're on house-buying mode, and for an update, we're almost getting there. That's why I am now more excited of house decorating ideas and here are some tips that can help you decorate on a budget.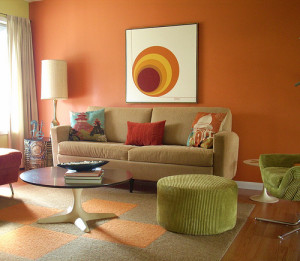 Use Throws and Scarves
Throws and decorative scarves are a great way to accentuate and bring color to a room without going over your budget. You can look for pillow and cushion deals online or at leading home decor stores to snag a deal that can change the room's overall look. Scarves can be draped over a couch or chair even on coffee tables and stands. If you are getting bored with the way your furniture looks, cover it with a throw or scarf and bring life to it once again. You will be amazed that it's like having a new piece of furniture.
Make a Portrait Wall
This is where you can highlight your family's special moments and at the same time an excellent way to add life to your walls. The pictures will speak for itself. There are low cost frames available from discount and dollar stores that will go well with digital photo copies and prints which can be done at home or printed at local drugstores for a low fee.
A few more tips will follow, for the meantime can you share your own tips for decorating on a budget?