I was provided 1 Box (with 6 balls) of Woolzies Dryer Balls to be able to share my views and opinions regarding the product. 
Are you growing tired of the usual fabric softeners you find in the market today? Here's perfect alternative to commercial fabric softeners that is free from harsh chemicals.
Woolzies, is an all natural fabric softener. Purely handmade in New Zealand, Woolzies are dryer balls that help soften the laundry without the use of any harmful chemicals found in a standard fabric softeners . It is 100% eco-friendly, made up of wool and is PVC-free.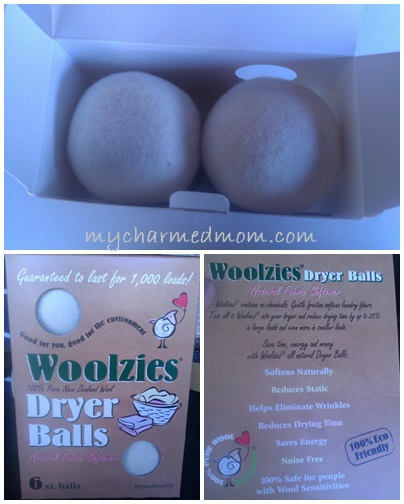 Woolzies save time and energy by cutting down on drying time by an average of 25% per load
Aside from softening the laundry, it also reduce static and wrinkles on clothes. When I tried them on my first load, as soon as I turned on the dryer, I heard the balls dribbling inside (actually my daughter likes to play with the balls lol). I forgot to time the process and was just surprised to hear the buzzer sound earlier than the usual time. Since drying time is minimized, then expect that you will be saving a lot overall in terms of time, energy and of course money.
These balls are guaranteed to last up to 1000 loads so for me who does the laundry every 2 weeks with an average of 5-6 loads, I can still use these balls for the next 6-7 years.
Woolzies are also hypo-allergenic and totally safe for people with wool sensitivities as they will not shed onto your laundry.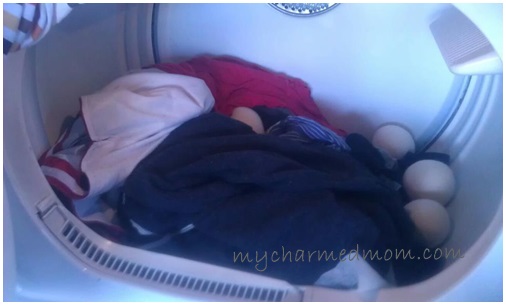 This set of six handmade pure wool dryer balls are special in several ways.
They deliver the same benefits for laundry as conventional fabric softeners WITHOUT all the nasty chemicals.
They save everyone a lot of money by eliminating the need to continuously spend on fabric softener liquid and sheets.
They cut down on the time it takes to dry a typical load by at least 25% thereby saving everyone even more money and cutting down on fossil fuel usage.
Finally, being as that they are handmade in the democratic republic of Nepal, they provide a steady source of income to the desperately needy women of that developing nation.
This is a must-use for all of us who chose to go the "greener" road. We might not be able to make big changes top help the environment but a simple act such as using these dryer balls will definitely will make a huge difference in our future.
Woolzies sell at  $34.95 per box. Each box of WOOLZIES contains 6 handmade woolen dryer balls. They offer FREE SHIPPING anywhere in the USA including Alaska and Hawaii and ship worldwide for $6.95!
Win 1 box of Woolzies Dryer Balls in the Honor the Earth Giveaway Hop.
You can check Woolzies' Facebook Page and follow them on Twitter as well.
"So smile when you purchase a set of WOOLZIES®, because you know you're helping to make the world a more pleasant place for yourself, your family and future generations!"